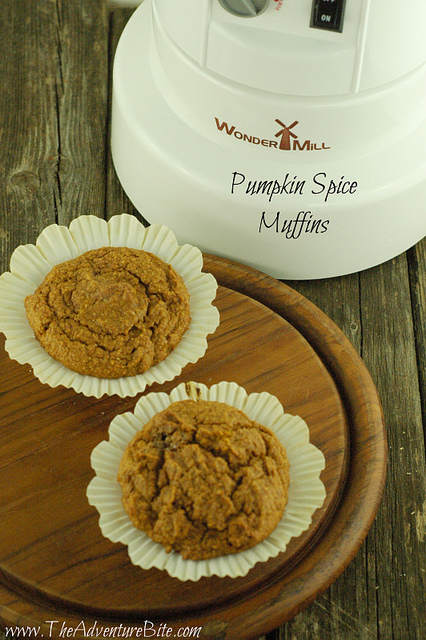 I have a love-hate relationship with tradition. Everything lining the store shelves telling me exactly what I should buy at certain times of year makes the rebel in me rise up. Turkey for thanksgiving, pumpkin in September, ham for Easter.
So as we near the new year I bring you a pumpkin recipe…for the lonely can of leftover pumpkin purée lingering from your traditions, or simply as an excuse to buy some before it becomes scarce in the stores.
This bread is amazing, lightly spiced, tender, moist and perfect with your morning cup of coffee.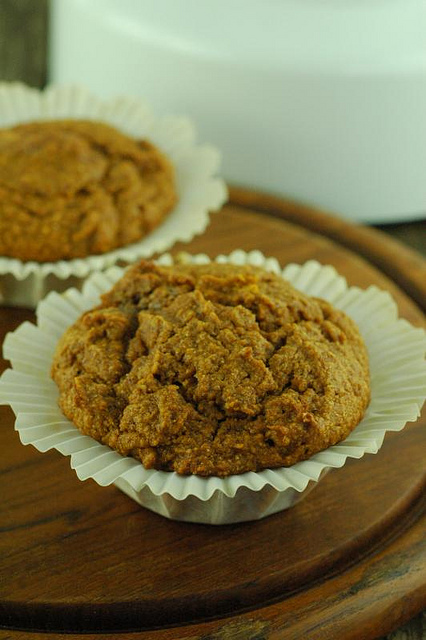 Using the WonderMill with a lovely hard white wheat added a nutty, ever so slightly chewy texture to them which was a reprieve from the white flour overload of Christmas time.
After weeks and weeks of bombardment with cookies, cakes and pie these muffins are a sure way to help you ring in the new year deliciously.

Pumpkin Spice Muffins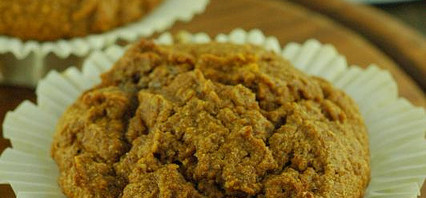 Recipe type:
Dessert, Breakfast
A light, moist spiced pumpkin muffin perfect for coffee or snacking.
Ingredients
½ cup butter
1⅓ cup sugar
2 eggs
1 tsp baking soda
2 cups fresh milled flour
2 tsp cinnamon
2 tsp nutmeg
1 t ginger
½ tsp cloves
1 tsp cardamom
¼ tsp salt
1 small can pumpkin puree
Instructions
Preheat oven to 350 degrees.
Cream butter and sugar. Add eggs.
Add flour and spices. Mix gently.
Add pumpkin puree and stir until just incorporated.
Pour into greased or papered muffin pan.
Cook 20-25 min muffins. Til toothpick comes out clean.
If desired top with butter and cinnamon sugar when hot.