We at Kitchen Kneads love whole grains.  It's part of us.  It's what we do.  We love the health aspect, the flavor aspect, and the challenge to make foods work with whole grain flours instead of white flour.  We're here today and for the next few weeks to give you a little taste of what we do and the experience we have when it comes to baking and cooking with whole grain flours.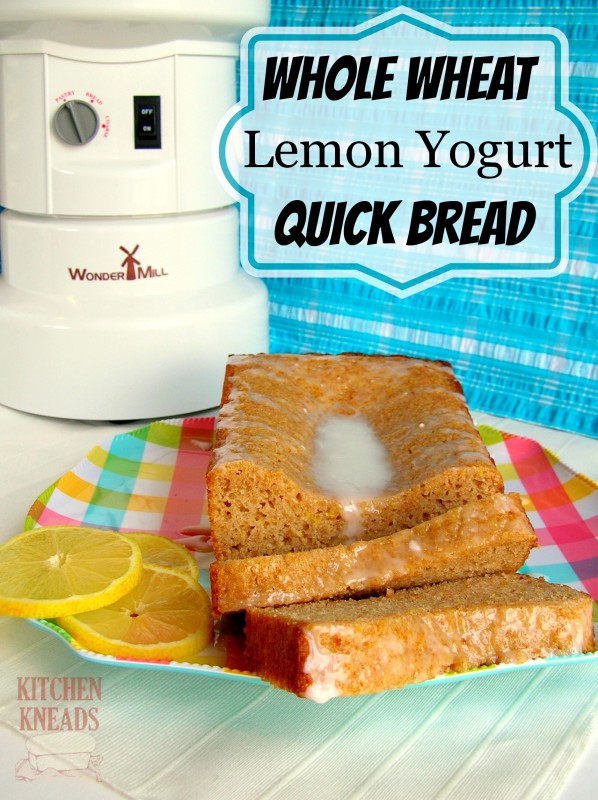 Today we bring you a recipe for lemon yogurt quick bread featuring whole wheat.  Wheat is not surprisingly the most common whole grain flour.  So that's where we'll start.  From there we'll delve into some different grains and beans.  We'll teach you about each one so you know why we use certain grains in certain recipes so you can experiment and have a ton of fun with a variety of whole grains.
If you don't have a wheat grinder we very highly recommend the WonderMill.  It outshines all the competition.  We've been using it in our store and recommending it as a first choice mill to all our customers since the day it came out on the market and we most definitely recommend it to you.
Now on to our recipe.  Today we're using whole wheat flour.  There are a few different types of whole wheat: hard red, hard white, and soft white among some other non-hybrid varieties that we'll talk about in a future post.
Hard red wheat is the strongest in flavor and contains the most bran.
Hard white wheat is more mild in flavor and contains less bran.  It's actually a cross between hard red and soft white wheat that was developed in the 80's, so it's fairly new.  Hard white is a first choice for most people who aren't used to whole wheat in their diet because it's easier on the stomach and gut.
Soft white wheat is mild in flavor and has much less gluten than the hard wheats.  This makes it ideally suited for pastries and cakes, but not bread.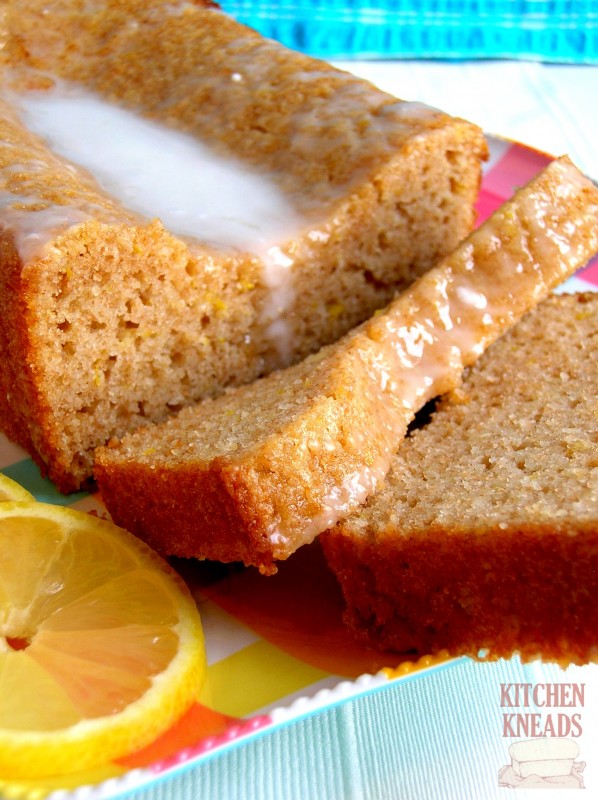 In our recipe today we used hard red wheat because it offers a depth of flavor that really pops.  However, you can use whichever wheat you like.  This quick bread is super moist and simply addicting.  It's one of those foods that the only way to stop eating it is to eat it all.  If you like lemon, you must make this bread.

Whole Wheat Lemon Yogurt Quick Bread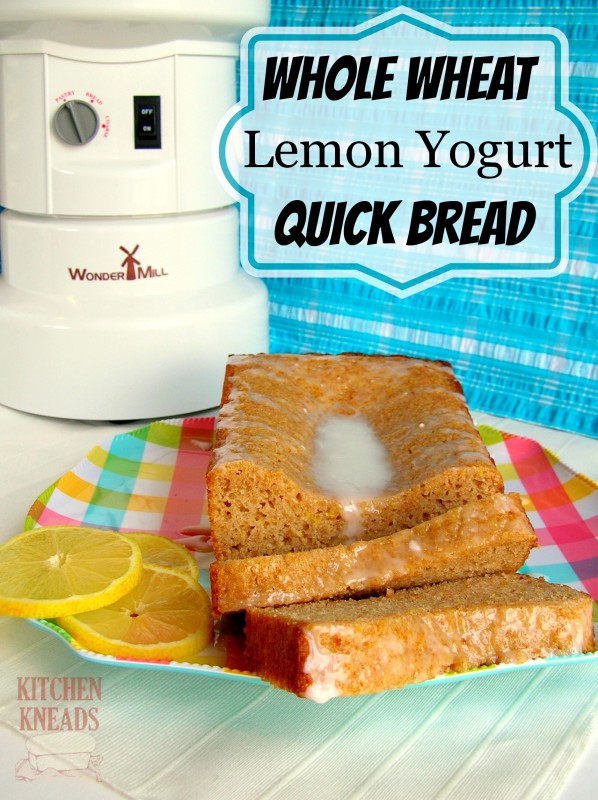 This is a dense, super moist quick bread that is the perfect compliment to a summer evening.
Ingredients
1½ cups whole wheat flour
2 teaspoons baking powder
½ teaspoon salt
1 cup vanilla or lemon yogurt
1 cup sugar
3 large eggs
2 teaspoons lemon zest (2 lemons)
½ teaspoon pure vanilla extract
⅓ cup vegetable oil
For the glaze:
1 cup powdered sugar
2 T freshly squeezed lemon juice (about ½ a lemon)
Instructions
Preheat the oven to 350° F. Grease and flour an 8½ by 4¼ by 2½-inch loaf pan.
Measure the flour, baking powder, and salt into a small bowl and whisk until combined. Add the yogurt, sugar, eggs, lemon zest, and vanilla. Slowly whisk together. Fold the vegetable oil into the batter until it's all incorporated. Pour the batter into the prepared pan and bake for about 50-60 minutes, or until a cake tester placed in the center of the loaf comes out clean.
When the cake is done, allow it to cool in the pan for 10 minutes.
For the glaze, combine the confectioners' sugar and 2 tablespoons of lemon juice. If the glaze is too thick, add lemon juice until it's runny enough to pour.
Place the cake on a baking rack over a sheet pan. While the cake is still warm, pour the glaze over, allowing it to drip down the sides.
Recipe adapted from Ina Garten's Lemon Yogurt Cake