It seems all the members of my little family have been taking turns going gluten free over the past couple of years. Buying gluten-free baking mixes can be expensive, so my husband developed this rice flour pancake recipe. Rice flour is a great gluten-free flour with a mild taste and it's very affordable, especially when you're milling your own!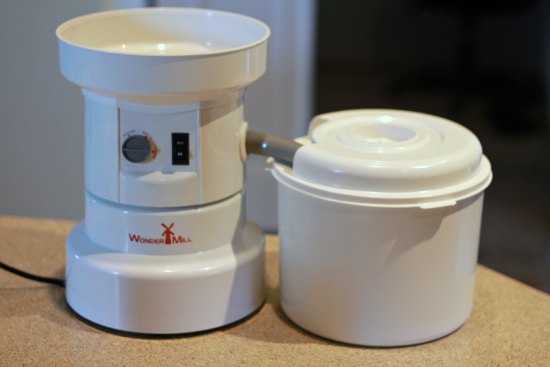 Our 3 year old loves to help in the kitchen. I'm afraid many hands don't make for light work in this case, but it does make for lots of fun!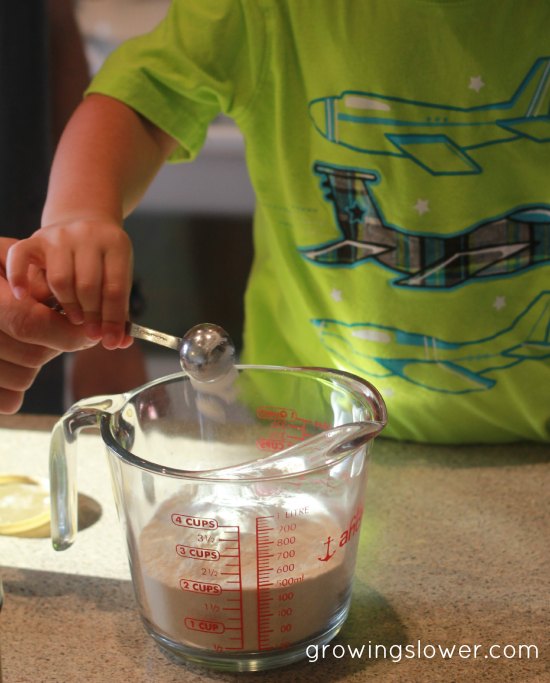 I love that these are nice and fluffy just like "real" pancakes, even though they're gluten free.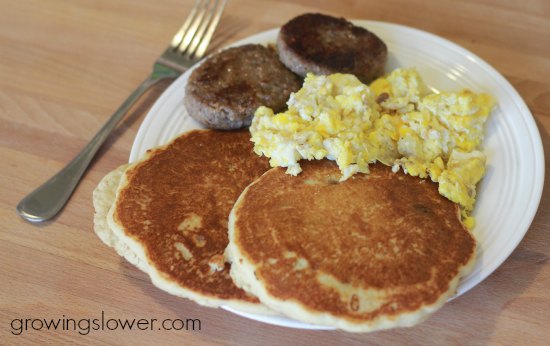 Rice Flour Pancake Recipe
Ingredients
2 cups freshly ground rice flour
½ cup milled flax seed
3 tsp baking powder
¼ tsp baking soda
½ Tb salt
1 Tb sugar
½ tsp vanilla extract
2 eggs
1¾ cups milk + extra as needed for consistency
¼ cup olive oil
Oil or butter to coat pan
Instructions
Combine all dry ingredients in a medium mixing bowl (or a glass 4-cup measuring cup makes the batter easy to pour).
Add egg, vanilla, milk, and oil. Mix until smooth. Add extra milk as necessary to achieve a smooth consistency. The batter should flow slowly off the spoon or whisk, not clumping and not runny.
Heat a large large skillet or griddle to medium heat and lightly coat with butter or coconut oil.
Pour batter in 4-6 inch diameter puddles and let cook until center is bubbly and edges are slightly dry. Flip and check to see if they're brown in about 60-90 seconds.