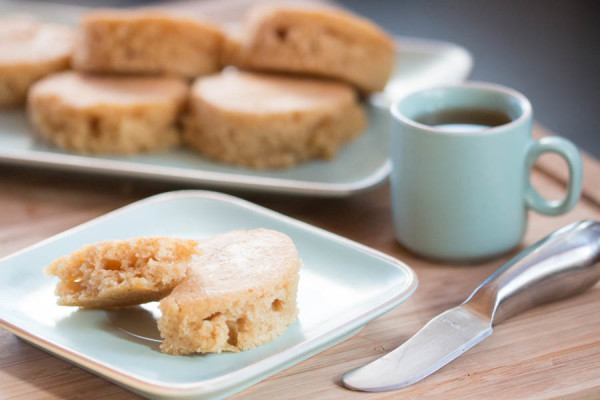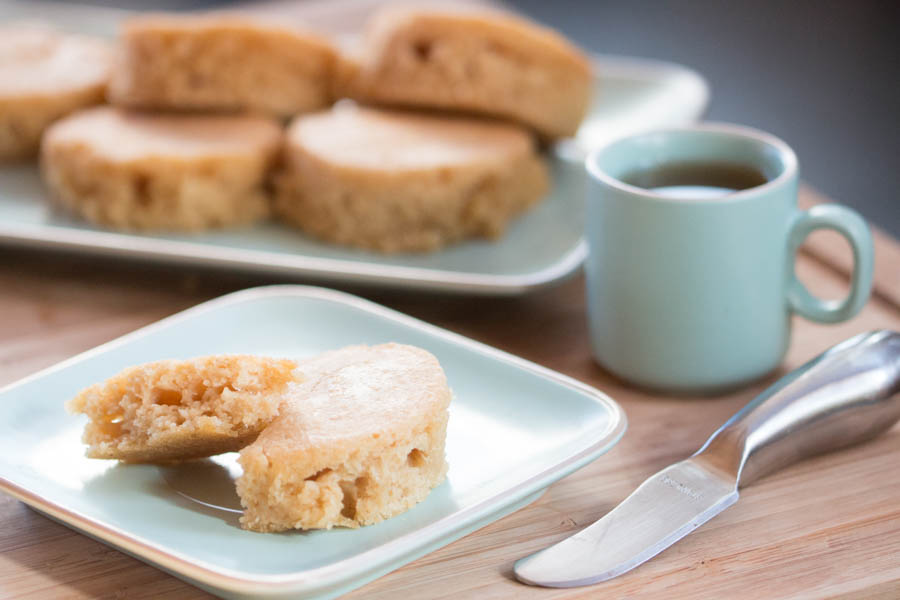 I love making buttermilk biscuits for people here in Spain because they aren't something that is commonly found here.  Most people have never heard of biscuits, and those that have think that "biscuits" are always "cookies" because their familiarity with the word comes from UK teacher taught English lessons, British friends, and the imported cookies in the supermarket.
People are pleasantly surprised to try something new, especially when they see how simple they are.
Making butter dipped biscuits is my favorite way to prepare them because they are so quick and easy.  There is no rolling out the dough with a rolling pin before cutting them out, so you don't have to worry about working the dough too much.
Instead, these biscuits are cut directly in the pan before baking.  They are cooked in butter, which allows the butter to seep up in between biscuits, making them very flavorful, and keeping the biscuits from fusing together while baking.
In about half an hour, you end up with perfectly formed biscuits that are easy to separate, very moist, and flavorful!
Have I sold you on them?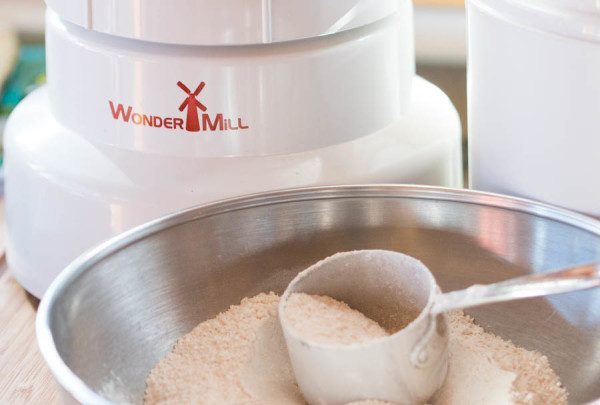 For these biscuits, I ground my wheat on the WonderMill's bread setting, and I think it worked really well in this recipe.

Quick and Easy Butter Dipped Biscuits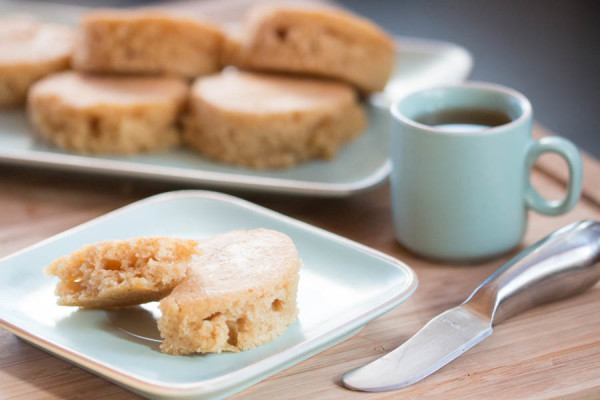 Ingredients
2½ cups flour
1¾ cups buttermilk (Or milk kefir)
4 tsp. sugar
1½ Tbsp. baking powder
½ cup unsalted butter (If using salted, reduce the amount of added salt in the batter)
1 tsp. salt
Instructions
Preheat your oven to 430ºF.
Melt your butter and pour into the bottom of the baking pan you plan to use for the recipe. I used a 10 inch round silicone pan, but you can use any similar sized pan. A bit smaller pan would have resulted in taller biscuits, of course.

Mix the flour, buttermilk, sugar, salt, and baking powder until just combined.
Pour the mixture over the butter in your baking pan. The butter should seep up around the batter on the edges. That's a good thing!

Cut your biscuits into the desired shape. If using a square pan, the easiest way to do it is to make two vertical and two horizontal cuts, mimicking a tic-tac-toe board, diving the dough into 9 square shaped biscuits. Since I don't have a square pan, I decided that mine would look better round. I used a cookie cutter to cut out as many round shaped biscuits as I could.
The butter should seep up along the cut line between your biscuits.
Bake until golden brown, around 25 minutes.

To serve, pull the biscuits apart at the scored cut line. I like to serve the round shaped biscuits, and eat the little odd shaped biscuits between them. They have the most butter and are the best ones!