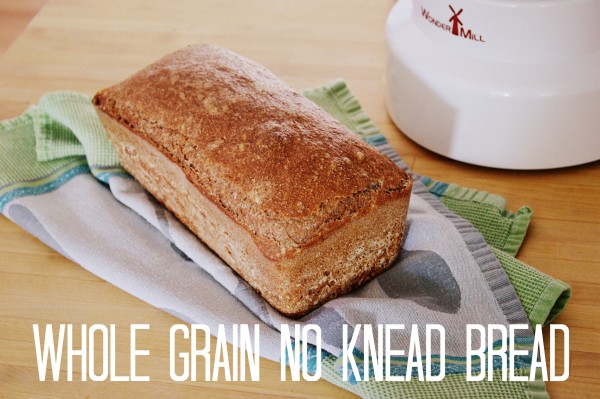 Bread always tastes best when it is homemade, but so many bread recipes are very complicated and take a lot of work. Not this one! This bread only needs 4 ingredients and no kneading at all. It's so easy anyone can make it, especially when you have the Wonder Mill to make your own flour.
Easy Whole Grain No Knead Bread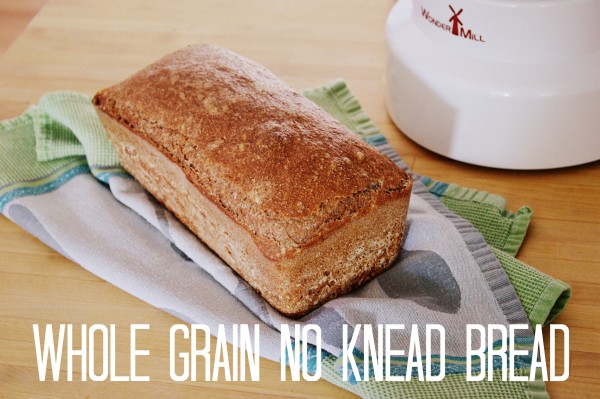 Author:
Anna @ Northern Homestead
Ingredients
1050g (37.0377oz) freshly ground whole grain spelt flour (wheat or other grains work too)
½ teaspoon SAF instant yeast
1 heaped tablespoon coarse salt (if using fine salt, don't heap the tablespoon)
4 cups water (cold or room temperature)
Instructions
Mix dry ingredients together in a big bowl.
Add 4 cups of water and mix well, you do not have to knead it but you can mix it with your hands if you would like, it's fun. 🙂
Cover with plastic (so it does not dry out) and leave for 12 – 16 hours at room temperature.
Forming the loaves: Put a bit of oil and gently place the dough on a clean surface, do not disturb the texture too much.
Spread it out a bit and fold it so it fits into the baking form. I usually fold it twice and than roll it to a loaf. Sprinkle it with seeds if so desired. Let it rise for 1 hour.
This recipe makes two loaves of bread.
Place the loaves in a cold oven, turn on the heat 400 F and set the timer for 1 hour.
Enjoy your fresh bread!