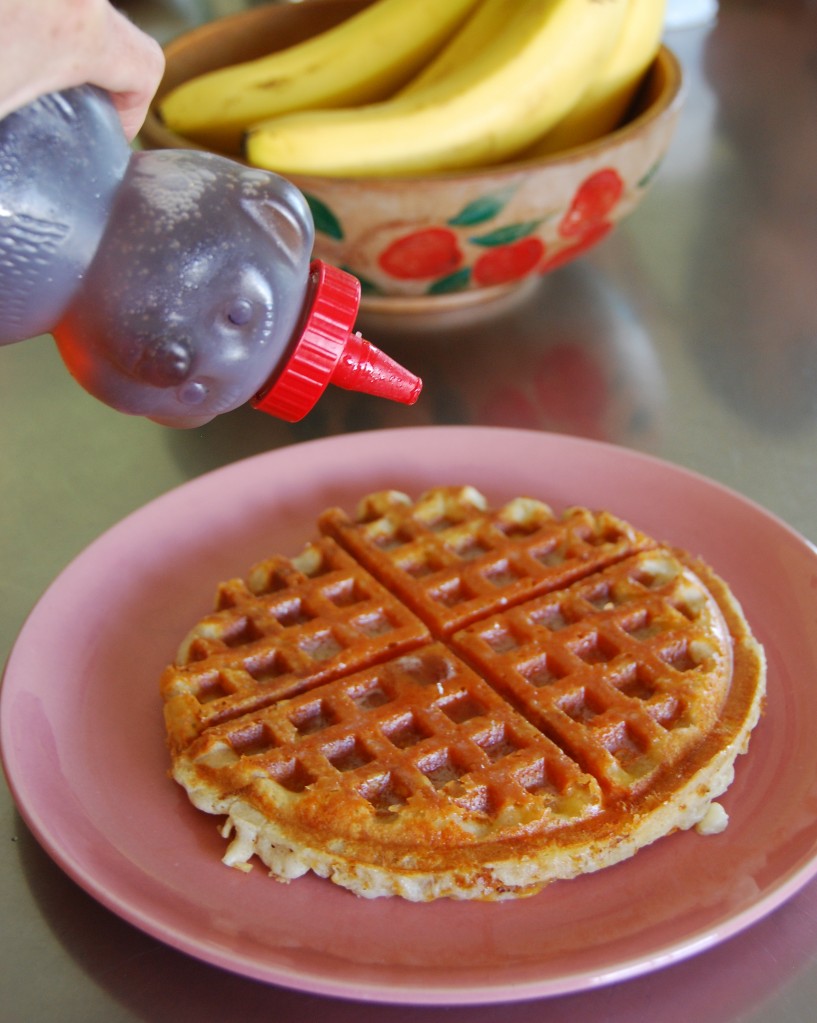 Everybody knows about waffles but do ya know anything about cheesy waffles?? I've eaten these for as long as I can remember. My uncle Val used to add strips of bacon to it. That's super deeelish, too! Guest's love seeing these at the table for breakfast, but I must say, I like em best for dinner!
Cheesy Whole Grain Buttermilk Waffles
1 cup white unbleached flour
1 cup whole grain flour (wheat is good, WonderFlour is great)
2 teaspoons baking soda
1/2 teaspoon salt
1 egg
2 Tablespoons melted butter
2 cups buttermilk (may need more or less to get batter where you want it)
shredded cheese
I mix the dry in a bowl and the wet in a bowl then pour the wet into the dry.  Stir just til smooth. Drop batter onto your waffle iron and top with a generous sprinkling of cheese.
I prefer to use the pastry setting when grinding flour for waffles. It seems to make a less grainy, crisper waffle that's just the way I like it.
WonderFlour is a mix developed by Chef Brad. It's equal parts spelt, barley and sweet brown rice. A nice alternative to wheat and a stealthy way to get something different into your system.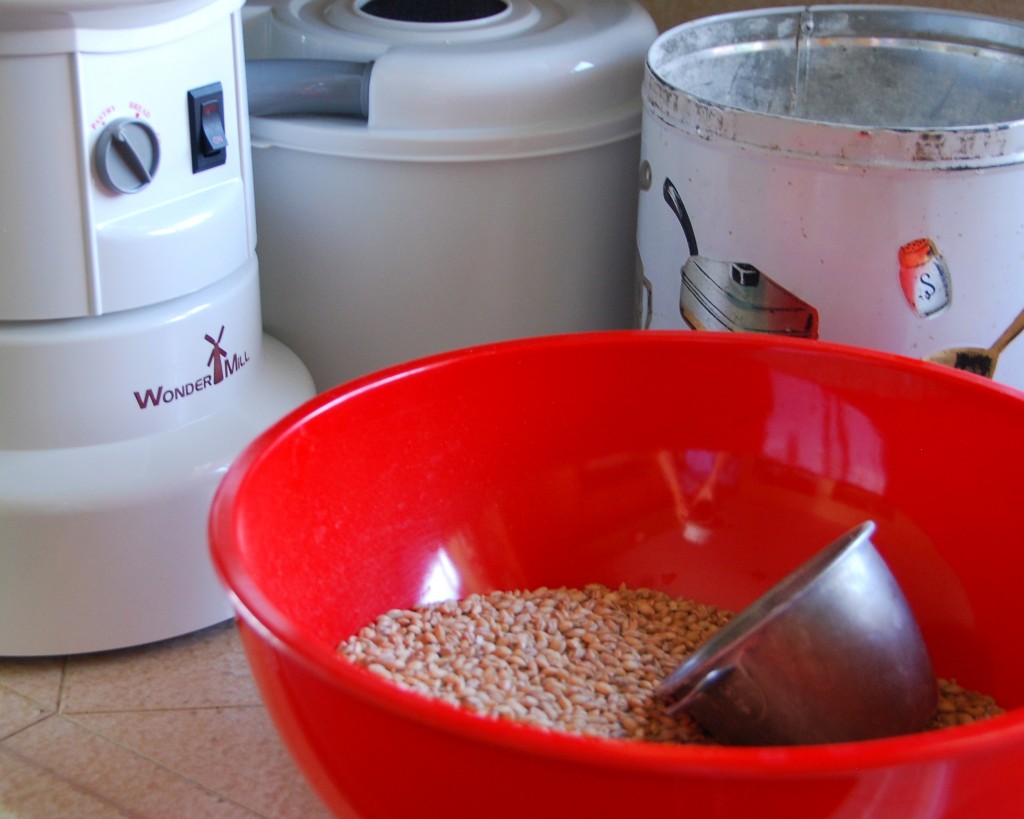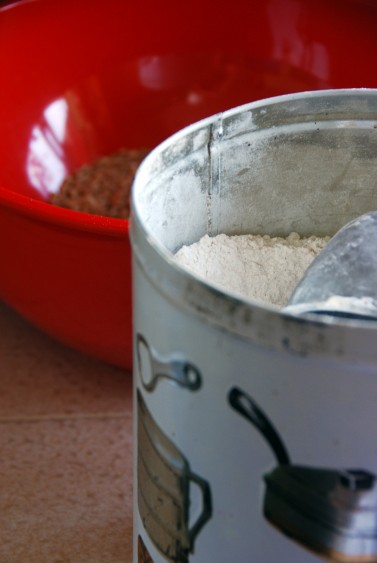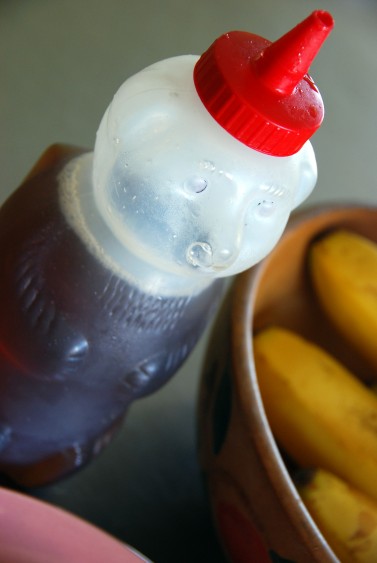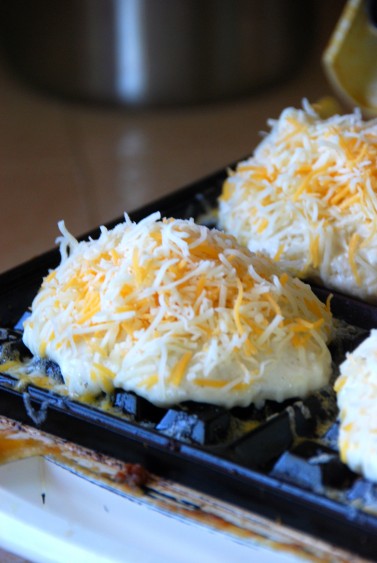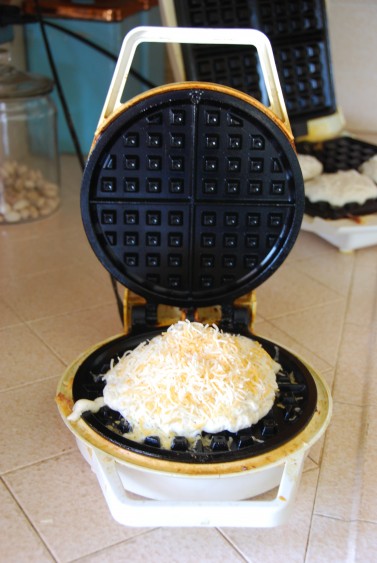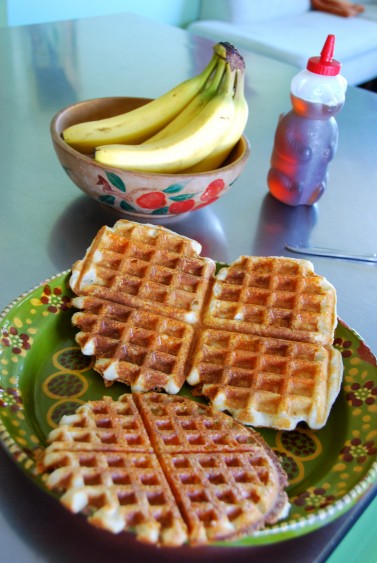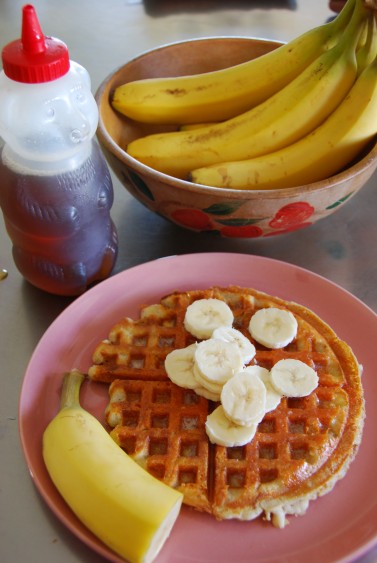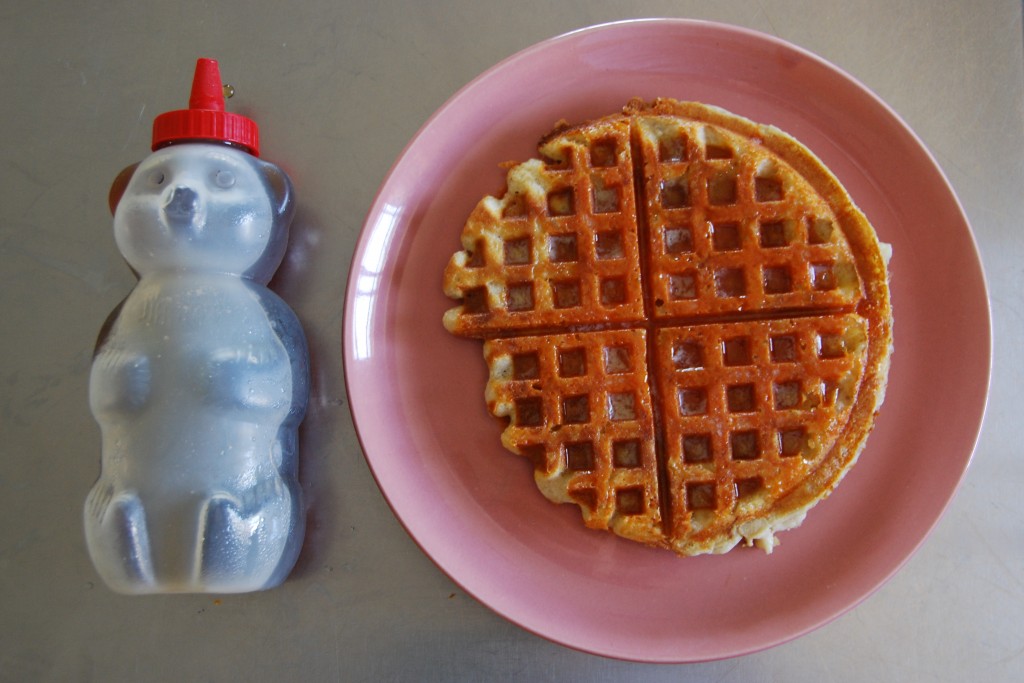 Notice the white machine in the 2nd pic?  That's my countertop grain mill. I buy grains in bulk and grind them myself. I used to use my vitamix for this task til Wonder Mill sent me this beauty.  I LOVE it! Why do I bother grinding my own grain? Mostly cuz I'm a food junkie. I have this mental list of good, better, best going on at all times. If you use many whole grain flours you have probably noticed they go rancid pretty quickly and sometimes even end up with those litte pesky white kitchen moths. Whole grains can last years, like maybe even 30 if stored airtight.   The other plus besides fresh flavor is that my friend Dawn, who owns a bakery in town told me that she get's better rise and lift from freshly ground grain. She would know!  Her and her husband turn out hundreds of loaves and goodies a week. So, there ya have it in case you were wondering.  Hahaha…if not, just throw some cheese on your waffles and call it a day!