Shortbread, as simplistic as it is, is fast becoming one of my favorite daily snacks. Somewhere between a cookie and a buttery biscuit, it compliments my favorite coffee or hot tea, and satisfies my palate, as well as my sweet tooth.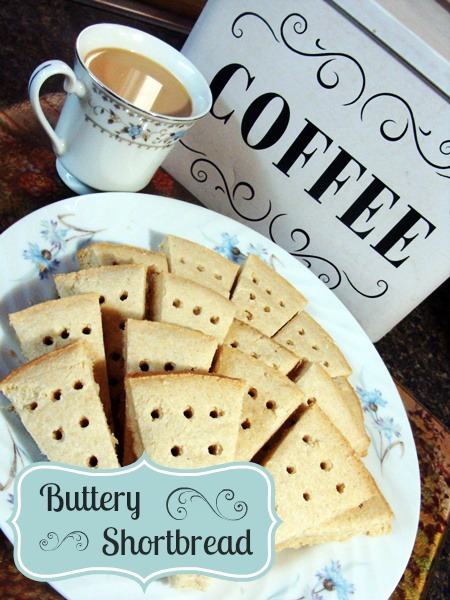 This year my daughter is taking a cooking class in hopes to add to her cooking skills. We are going through season 11 of a DVD series by the PBS show America's Test Kitchen, and so far it's been a fabulous experience in which both of us have learned so much.
This recipe is by far my favorite recipe that we've tried, and it will definitely be a keeper in my recipe file. The light flaky texture coupled with the buttery flavor would make this cookie a pleasing child's snack, as well as an appropriate dessert for adults.
Buttery Shortbread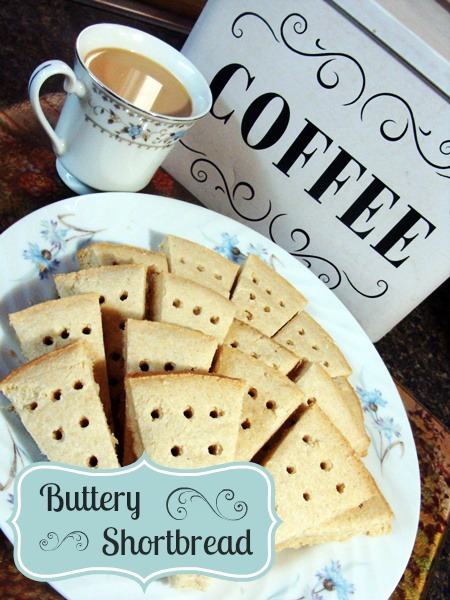 Cuisine:
Scottish, British
This recipe was taken from from America's Test Kitchen, Season 11: Desserts with an English Accent. The recipe is called "Best Shortbread".
Instructions
Adjust oven rack to middle position, and heat oven to 450 degrees. In bowl of stand mixer fitted with paddle attachment, mix all three flours, cornstarch, sugar and salt on low for 5 seconds. Add butter to dry ingredients and continue to mix on low speed just until dough forms a ball and pulls away from the sides of the bowl.
Place the collar of a 9-9.5 inch springform pan upside-down (grooved edge at top) on a parchment-lined cookie sheet (do not use the springform pan bottom). Press the dough into the collar all the way to the edges, using the back of a spoon to smooth the dough evenly in the pan to ½-inch thick.
Place a two-inch biscuit cutter into the middle of the dough and cut out the center. Place the extracted dough alongside the springform collar on the baking sheet and replace the cutter into the center of the dough (to prevent dough spreading into the circle. I used a biscuit cutter that had a plastic handle, so I covered it with foil before baking to prevent the plastic from getting too hot. Unfortunately, the plastic was softened enough to be removed from the metal part of the biscuit cutter; but fortunately now, I don't have to worry about baking plastic when I make shortbread!). Open the springform collar, but leave it in place.
Bake shortbread 5 minutes, then reduce temperature to 250 and bake until the edges turn pale and golden in color, about 10-15 minutes. Remove baking sheet from oven; turn off oven.
Remove springform pan collar; use a knife to score surface of shortbread into 16 even wedges, cutting only halfway through the shortbread.
Using a wooden skewer (or a chopstick) poke 8-10 holes into each wedge.
Return shortbread to oven and prop door open with handle of wooden spoon, leaving about a 1-inch gap at the top. Allow shortbread to dry in turned-off oven until pale and golden in the center (shortbread should be firm, but giving to touch), about 1 hour. Transfer baking sheet to a wire rack; cool shortbread to room temperature, at least two hours. Cut shortbread at scored marks to separate and serve.