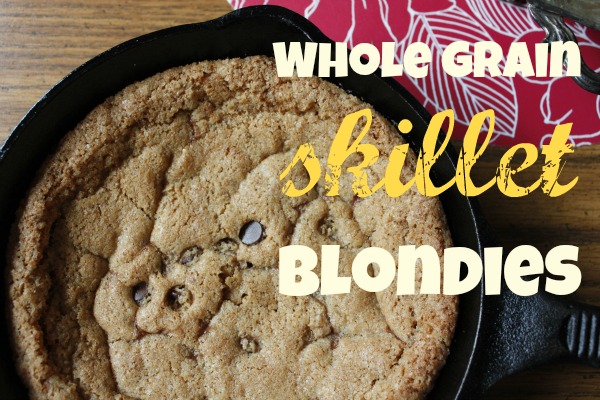 I've already mentioned how much I love my vintage Fannie Farmer cookbook, so it's no surprise that I've found another great recipe there to share with you. This one is a "blonde" twist to the traditional brownie recipe, which, incidentally, was originally invented by Fannie Farmer! I'm assuming blondies were also her invention, because they are very similar… all they're missing is the chocolate.
Since my husband – silly guy – is not a huge fan of chocolate, this is my go-to recipe when I want to make him a treat. It's actually one of his favorites and it doesn't last long around our house. 
It's definitely an indulgence, but I've managed to healthify it a little by using freshly ground whole grains (of course!) and a less-refined variety of sugar. I've also upped the ante a little by baking it in a cast-iron skillet, which helps cook up a little extra iron right into your dessert. That's right: minerals with your dessert! 
Fannie's original recipe, which she named "Butterscotch Brownies", calls for "cake flour", so I used the pastry setting on the Wonder Mill to get a really fine flour. They turned out perfectly! Nice and fudgy and a little bit chewy, but not dense at all. No one would ever suspect they were made with whole wheat!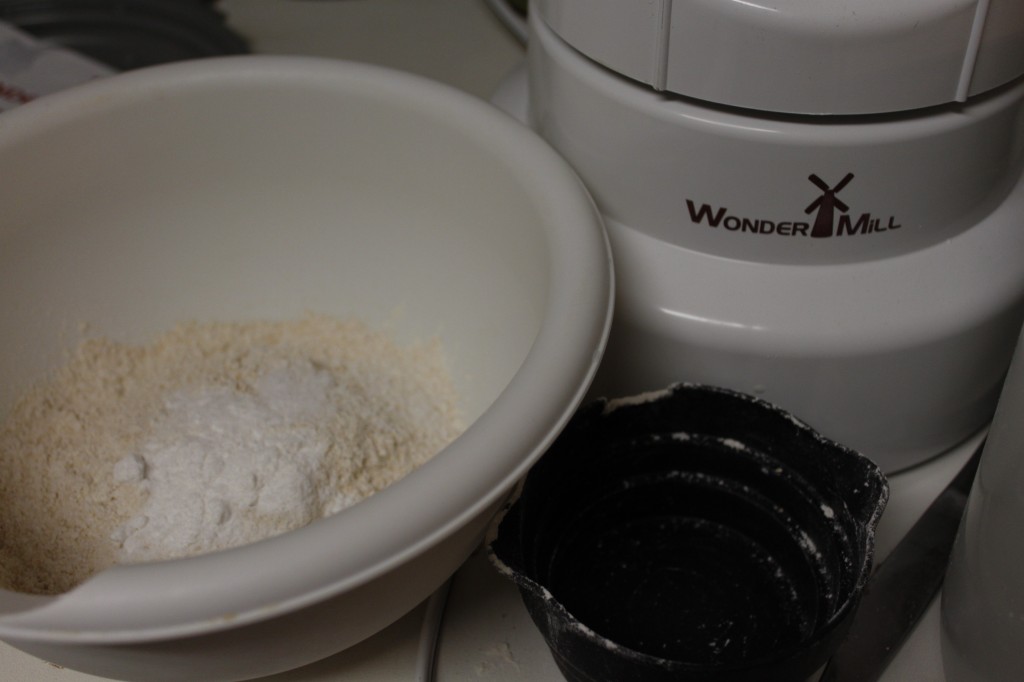 Whole Wheat Skillet Blondies
1/4 cup ghee or butter
3/4 cup raw sugar or sucanat
1 egg, unbeaten
1/4 t. salt
3/4 cup whole wheat, ground on the pastry setting
1 t. baking powder
1/2 t. vanilla
1/2 cup chocolate chips OR 1/2 cup chopped nuts, optional
Melt the butter and stir in the additional ingredients. Lightly butter a 6″ skillet, then pour the batter in and spread it smoothly to the edge. Bake at 350F for about 25 minutes. Cut immediately into triangles.