Finding healthy snacks for kids can be a real challenge and I'm always on the lookout for good recipes that will satisfy my little ones while  keeping most of the junk food away.  I love this recipe because it does both.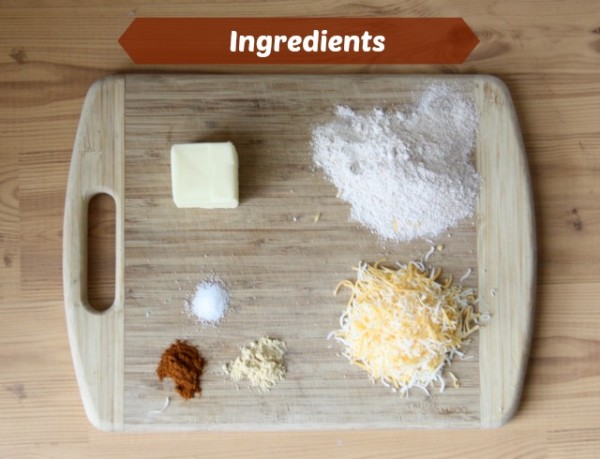 This was my first try at using the Wonder Mill and it was even easier than I expected.  I was surprised by how quickly it milled the wheat berries and by how little clean up there was.  I used hard red wheat for this recipe but that is only because it was the only type of wheat berry my local health food store carried.  You can easily substitute for any type of wheat you prefer.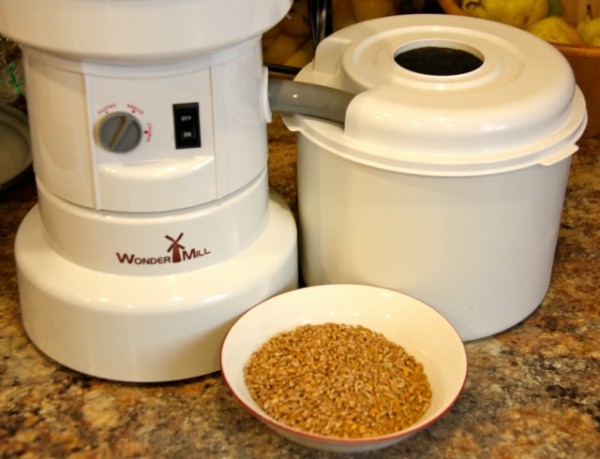 The ingredients are super simple and the taste is delicious.  Give them a try.  I'm sure your kids will love them.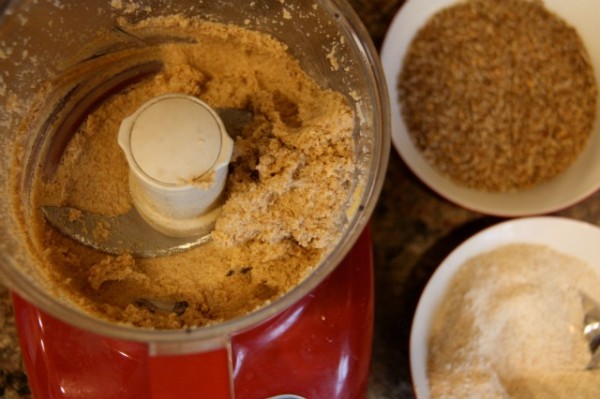 Whole Wheat Cheese Crackers
Ingredients
4 oz grated cheese (the sharper the better)
½ c freshly milled whole wheat flour
3 tbsp room temperature butter
½ tsp salt
¼ tsp paprika
¼ tsp ground mustard
1-11/2 tbsp water
Instructions
Put all ingredients (expect the water) into a food processor and pulse until you get a crumb-like mixture.
Add the water to the mixture a ½ tbsp at a time until your dough comes together.
Wrap in plastic wrap and refrigerate for 20 minutes.
Remove from fridge and roll-out the dough between two pieces of plastic wrap.
Using a pizza cutter (or something similar), cut the flattened dough into 1 inch squares.
Bake at 375 degrees for 11 minutes or so. Watch them closely for doneness.