On my quest to switch my family from regular, white flour to home milled, I have been trying to adapt some of my favorite family recipes to whole wheat. Making the switch has been easier than I imagined. The whole wheat milled flour adds a lovely new depth of flavor to my baking.
This week I wanted to share a family favorite, Banana Bundt Cake. Because I have a horrible sweet tooth and can't just give up an occaisional treat I wanted to give this recipe a make-over.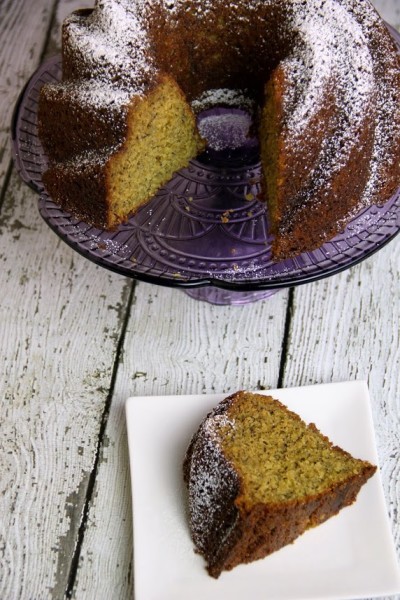 This is what I would call an "anyday" dessert. It is sweet without being too sweet and it doesn't require a special occaision. The banana and Greek yogurt help keep the cake super moist and it is super simple to throw together in an evening. My secret to super moist banana bundt cake? Make it the day ahead, wrap it tightly in kitchen wrap and then serve it the following day. It will be even more moist than the day it is baked.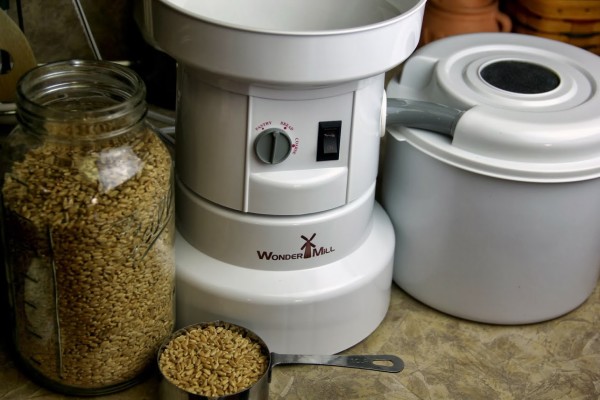 I used hard white wheat berries for this recipe, but I am still experimenting with different milled grains. My Wonder Mill has made experimentation a lot of fun.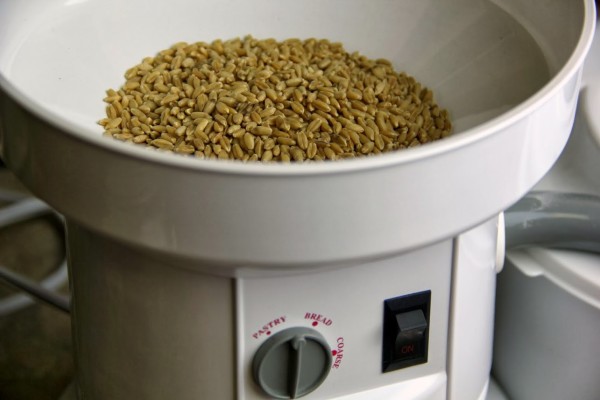 Use any 10-cup bundt pan that you have. I am currently loving this heritage swirl pan in blue.
I created my cake in the stand mixer, but you could easily use a hand beater to cream the butter and sugar. The rest of the mixing is just to incorporate the ingredients.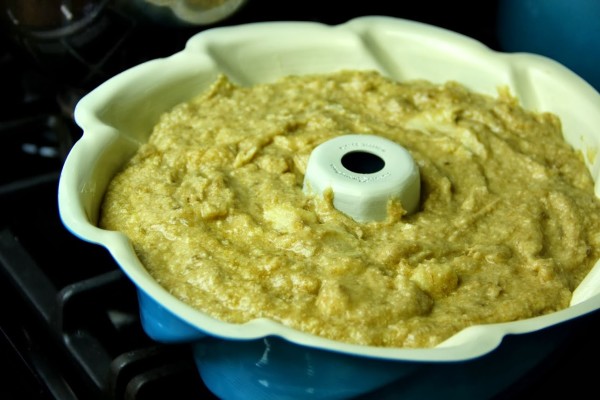 Shall we get started?

Whole Wheat Banana Bundt Cake
Ingredients
2 sticks (8 ounces) unsalted butter, at room temperature + more to grease the pan
2 cups sugar
2 large eggs
2 teaspoons pure vanilla extract
4 ripe medium bananas
3 cups whole wheat flour
2 tsp. baking soda
½ tsp. salt
1 cup plain Greek yogurt
Instructions
Preheat the oven to 350 degrees and generously grease your bundt pan.
In a medium bowl, whisk together the dry ingredients. Set aside.
Cream together the butter and sugar in a stand mixer. Beat in the eggs one at a time till they are completely incorporated then mix in the vanilla extract.
Alternate between adding the dry ingredients and the yogurt until all is just incorporated.
Pour into the bundt pan and bake for 65 to 75 minutes, or until a toothpick inserted in the cake comes out clean.
Let the cake cool in the pan for at least 10 minutes before inverting. Once the cake has cooled, wrap tightly in kitchen wrap and wait at least 24 hours before serving.
Serve dusted with powdered sugar on top.