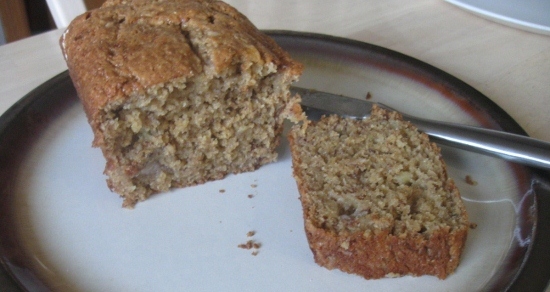 Banana bread is one of my favorite things to make.  Sometimes my family eats a lot of bananas, but sometimes I buy bananas and they end up looking like this.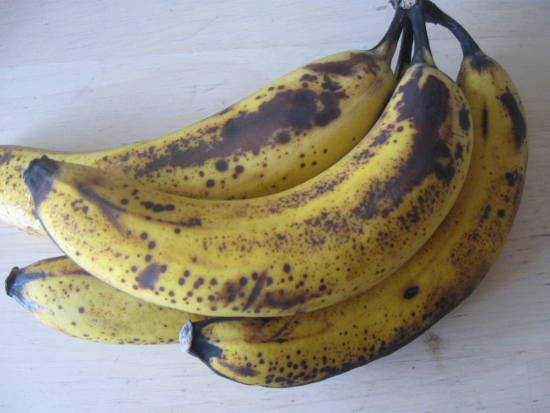 Once they get to this point banana bread is the best option!  Here is my favorite recipe, which is slightly modified from the one in the King Arthur Flour's Baking Companion.
Ingredients:
2 eggs
3/4 cup sugar
1/3 cup vegetable oil
2 or 3 very ripe bananas
2 tsp vanilla extract
1 tsp baking soda
1 tsp baking powder
1 tsp salt
1 tsp cinnamon
1/2 tsp nutmeg
2 2/3 cups whole wheat flour
1 cup buttermilk
The first thing I did was grind some soft white winter wheat with my WonderMill.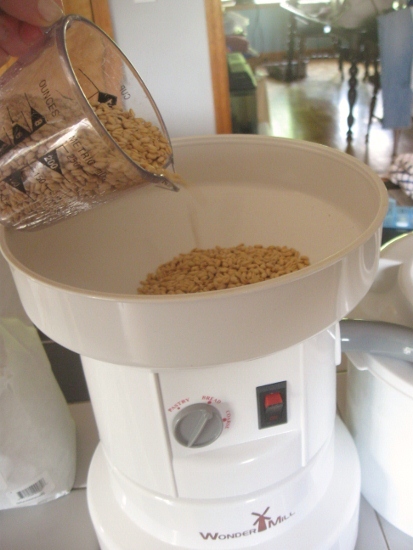 Then I combined the eggs, sugar and oil in a bowl, and mixed in my excessively ripe bananas. They are so ripe that they mash easily.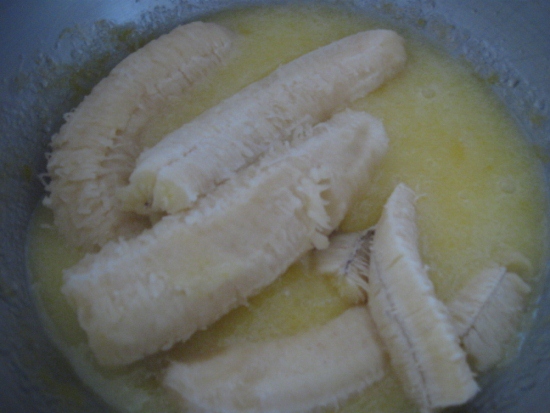 Next I whisked together all the rest of the dry ingredients, the baking soda, baking powder, salt, cinnamon, nutmeg and flour.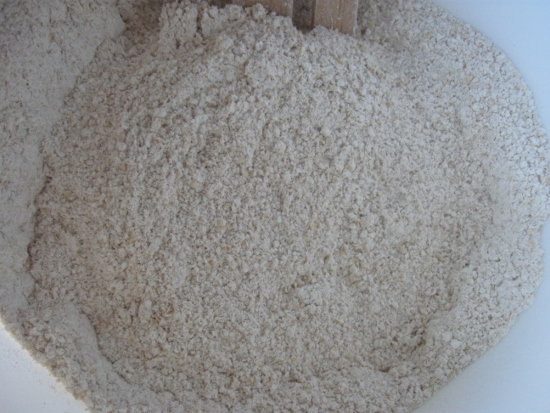 Then the two bowls get mixed together, and I stir in the buttermilk.  You can also use yogurt or sour cream instead of buttermilk.  The original recipe calls for adding walnuts, but my children don't like walnuts, so I always leave them out.  Then it is time to put the bread into the bread pans and bake them in a preheated 350 degree oven.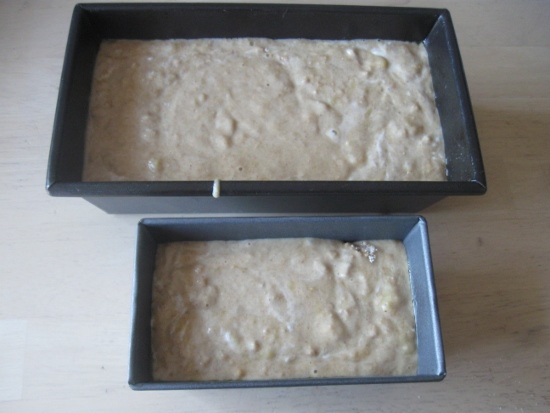 I used a small and medium size loaf pan so that we would have one for now, and one to freeze for later.  But a large loaf pan would work fine too.  The small loaf was done in 40 minutes, and the medium sized one took one hour.  The banana bread is done when a toothpick in the center comes out clean.
I let the bread cool on a wire rack for about half an hour, and then served one of the loaves nice and warm for dinner.  My children would tell you they don't like bread made with whole wheat flour, but they loved this, and argued over who got the last piece.  The fresh ground white winter wheat flour is so mild they don't even recognize that it is whole grain, and I am not going to tell them!