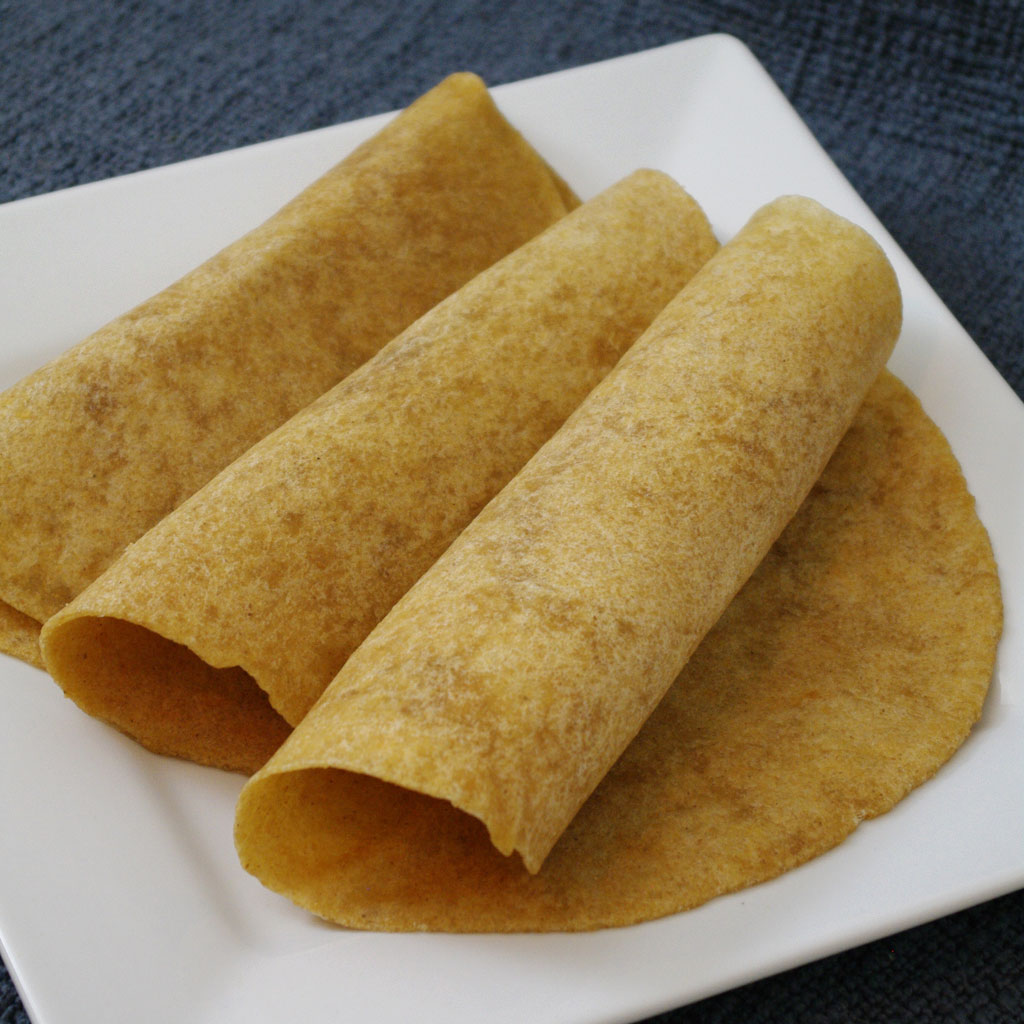 Tortillas are a very convenient thing for preppers and survivalists because they are simple and only have a few ingredients. I store several types of wheat and grains in my food storage so I often substitute a small portion of the whole wheat flour in this recipe with Kamut, Spelt, oat, or another flour to add a different flavor and nutrition properties to the tortilla. I feel that it is good to have variety when you eat grains regularly, if you eat the same one all the time your tastes buds and body get tired of it.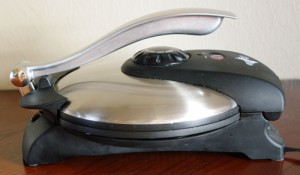 I first started making tortillas by rolling them out on the counter top and cooking them in a pan. After doing this many times I got tired of the rolling out process and I did not like that I had to use flour to keep it from sticking to the roller and counter top, the extra flour detracted from the taste and texture in my opinion.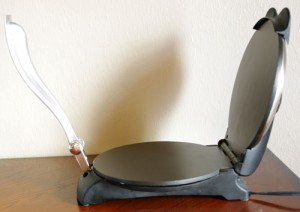 I finally made the investment to purchase a 10 inch ChefPro tortilla press, and I am glad I did. No more extra flour taste and the tortillas come out perfect every time (OK, I've screwed a few up here and there). I like the 10 inch size because the 8 inch size is just to small for my preference.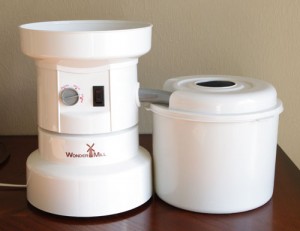 I grind my Wheat in-between the PASTRY and BREAD setting of my WonderMill for making tortillas. I used to grind all my wheat with a Wonder Junior hand crank grain mill and it has been nice to have a WonderMill electric mill now for everyday use, I will keep my Wonder Junior Deluxe ready for power out SHTF situations that may come. I like to use a cup of Kamut flour for these tortillas because it adds nice flavor, almost a slight butter taste.

Whole Wheat Tortillas with My Tortilla Maker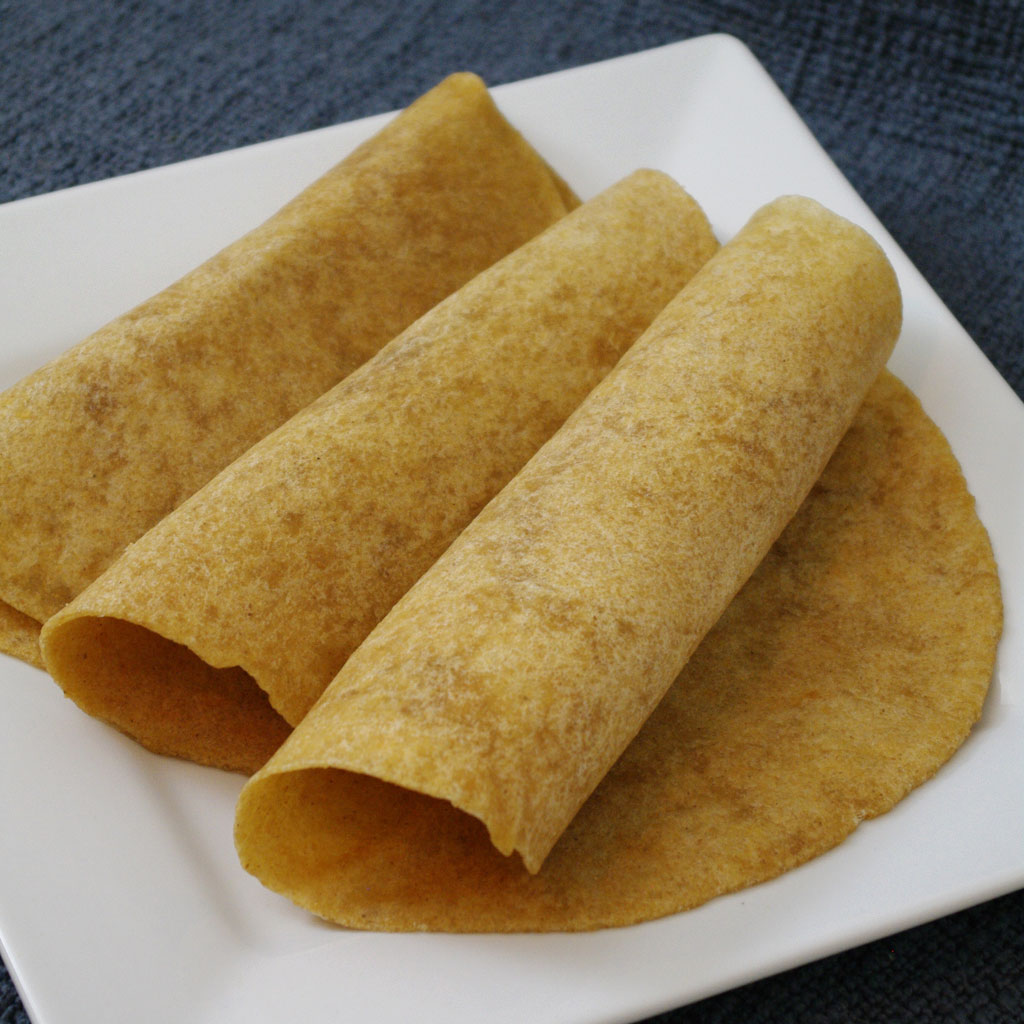 Makes 9-10 tortillas at the 10 inch size.
Ingredients
4 cups Whole Wheat Flour (I swap in 1 cup Kamut Flour)
2 teaspoons Salt
2 teaspoons Sugar (or honey)
2 Tablespoons Powdered Milk
½ cup Oil (I usually use canola oil)
1¼ cup Luke-Warm Water
Instructions
Whisk together all dry ingredients in a mixing bowl.
In a separate mixing bowl mix together hot water and oil.
Stir wet ingredients into the flour mixture with a spatula until all the flour is sticking to the dough. If some of the flour is not sticking to the dough ball, just add a Tablespoon or 2 of water to get it to stick.
Spray the top of the dough with a little oil and cover with plastic wrap.
Leave it for about 5 minutes.
Hand knead the dough ball on an oiled surface for about 2½ minutes.
Roll out dough to a long shape, like you were making french bread. Wrap the dough up in plastic wrap and let wrest for 20 to 30 minutes.
Pre-heat tortilla maker, mine takes about 9 minutes to pre-heat.
Cut dough into 10 pieces, depending on the size of your tortilla press or maker. I have a 10 inch tortilla maker and 9-10 pieces usually works out fine.
Press and cook tortillas. If your tortilla maker allows you to set the temperature, I find that the MEDIUM setting works well for me. If you are cooking them on the stove top pan, medium to medium-high usually works.
I have used these tortillas for making burritos, tacos, enchiladas, wraps, and several other things and they always work great. I most commonly use them for turkey spinach wraps for lunch, supper quick to make and the whole grains fill you up. Lately I have been making these tortillas twice a week because we go through them so fast.
I also shared this recipe on the Whole Foods Wednesday, Bake-Your-Own-Bread, Real Food Wednesday, Tasty Traditions, and Traditional Tuesdays, Nomday Monday, and Delicious Dish Tuesday recipe swaps.
NOTE: If you do not have a tortilla press, you can roll them out with a roller. I have some experience rolling them out with a roller and it is not the easiest process. A tortilla maker is definitely the best way to do tortillas.