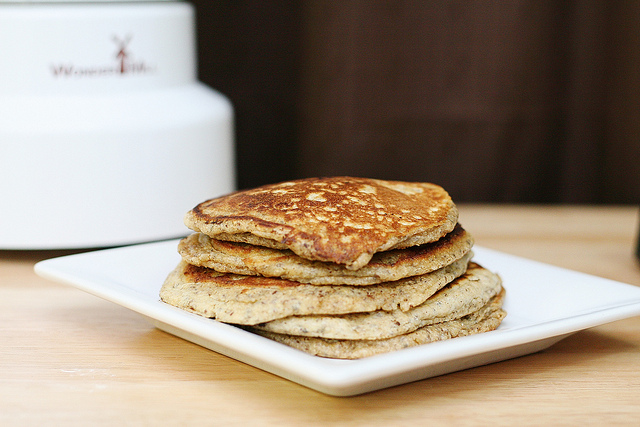 Whole Grain Chia Flax Pancakes
Ingredients
1 1/2 cups wheat flour
3 Tablespoons chia seeds
3 Tablespoons flax seeds
3 1/2 teaspoons baking powder
1 teaspoon salt
1/4 cup raw sugar
1 1/4 cups almond milk
1 egg
3 tablespoons butter, melted
Directions
In a large bowl, mix all of the dry ingredients. Beat in the milk, egg and melted butter; mix until smooth.
Heat a lightly oiled pan over medium high heat (I like using butter). Pour about 1/4 cup batter on the pan per pancake. Brown on both sides and serve hot.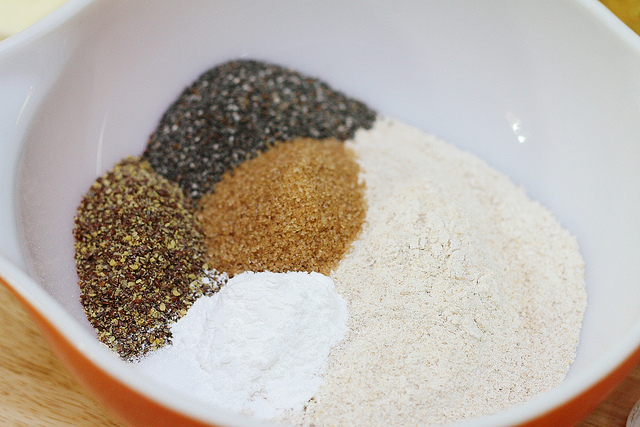 Dry Ingredients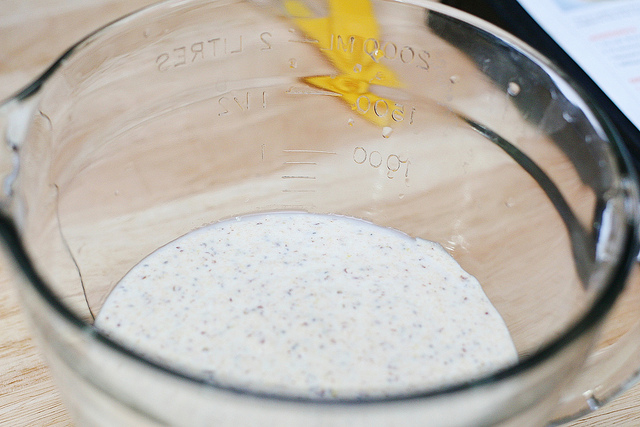 I like using my Pampered Chef batter bowl for easy pouring and storage of unused batter.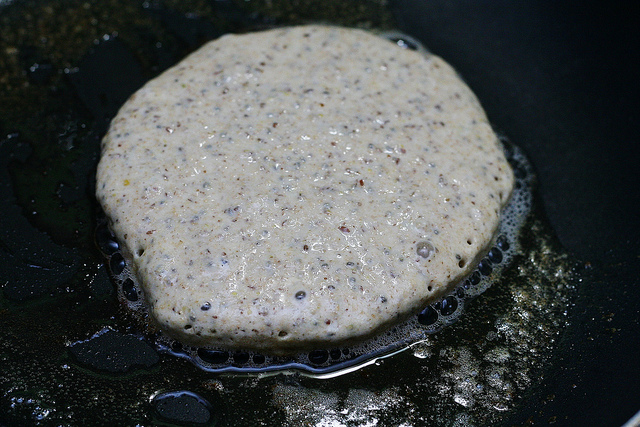 The batter consistency is a tad thick, so feel free to thin it out with more milk.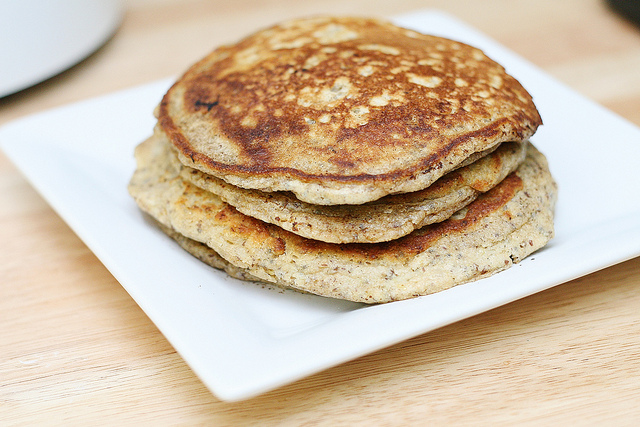 Voila, a delicious hearty pancake that my 4 year old can't get enough of!