Please tell me I am not the only one on the planet who didn't know that cornmeal came from POPCORN KERNALS!?!  Who knew?  That is crazy!  It just so happened that I needed some corn meal tonight and I had a big jug of kernals just praying that I would grind them up!
Just make sure the grain mill is on the "coarse" setting, then pour in the popcorn.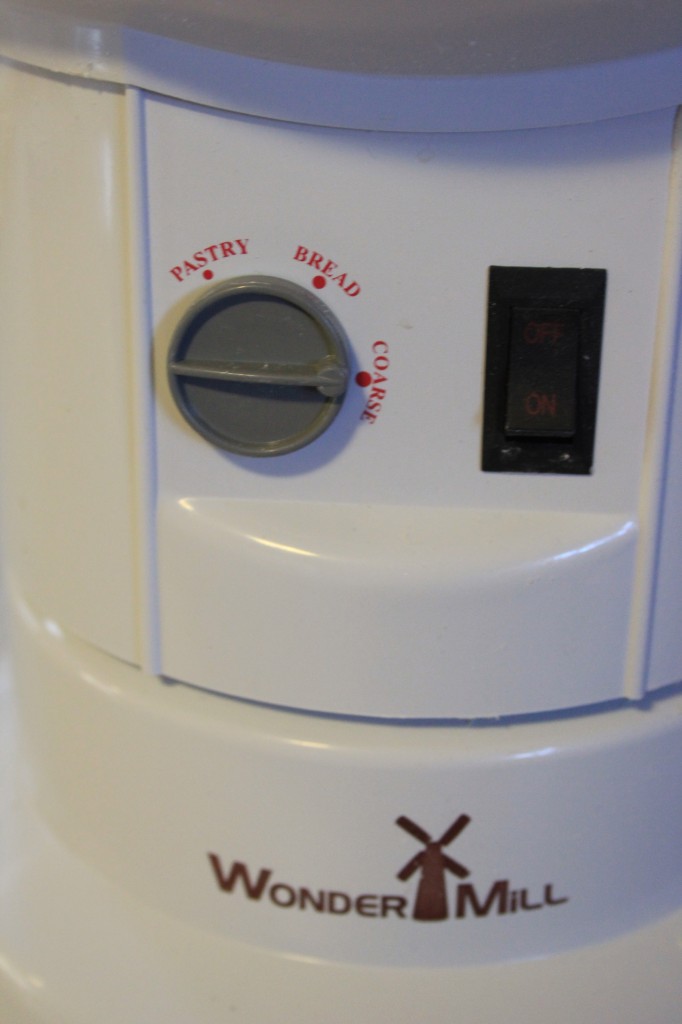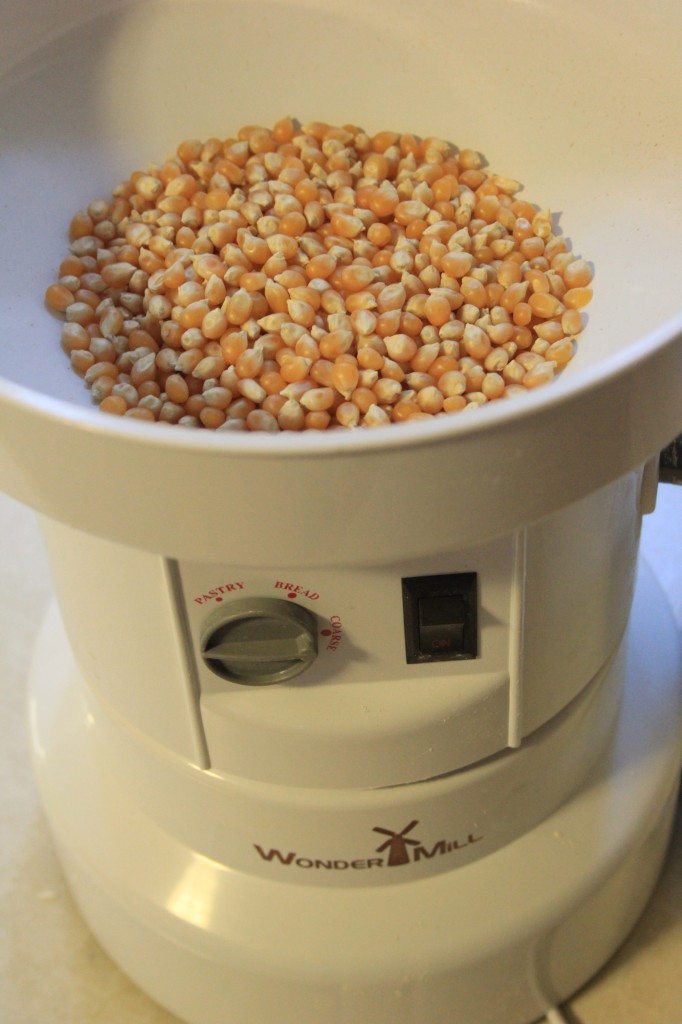 I made my Mother-in-Law's Tamale Pie.  I've never had it before, but I've eaten a fair amount of tamales in my life so I was excited to give it a whirl.
Tamale Pie (Recipe from Sybil Smith)
Cornmeal Crust 
3 1/2 cups cold water
1 tsp. salt
1/2 tsp.  chili powder
1 1/4 cups yellow corn meal
Combine all ingredients in a saucepan over medium heat.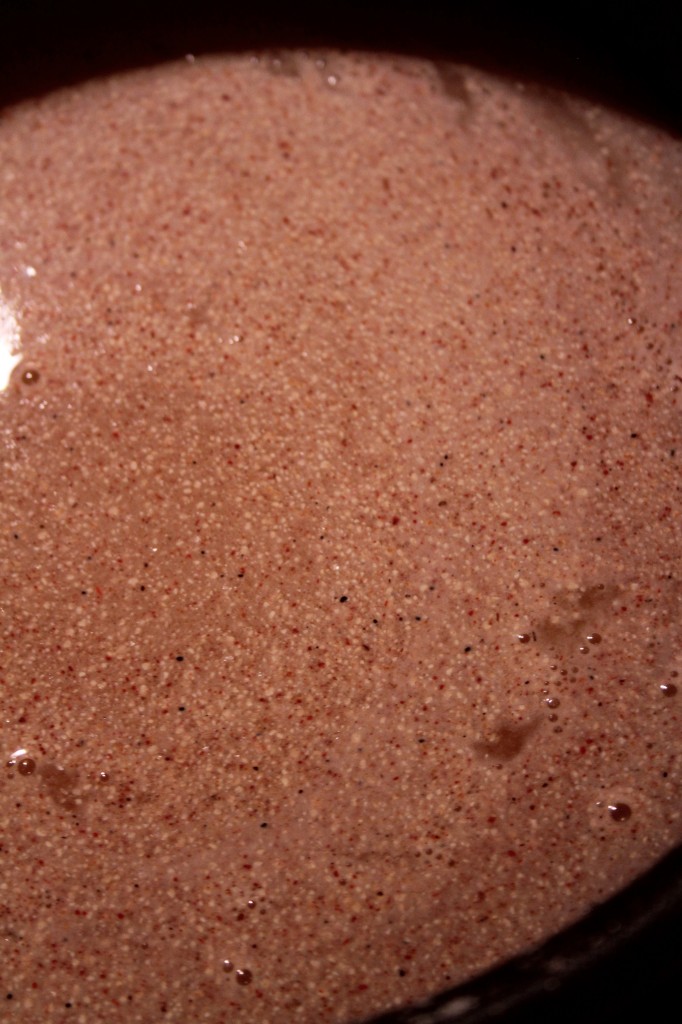 Set aside 1/4 cup.  Line sides and bottom of buttered 1 1/2 quart casserole with the rest of the mixture.
Tamale Pie Filling
15 oz. can chili con carne
1/2 cup chopped green pepper
1/2 cup sliced olives
1/2 cup cream style corn
1/2 cup shredded cheese
Combine all the ingredients (except cheese) in a saucepan over medium heat.  Heat until hot.  Pour into casserole.  Top with rounded tablespoons full of remaining crust.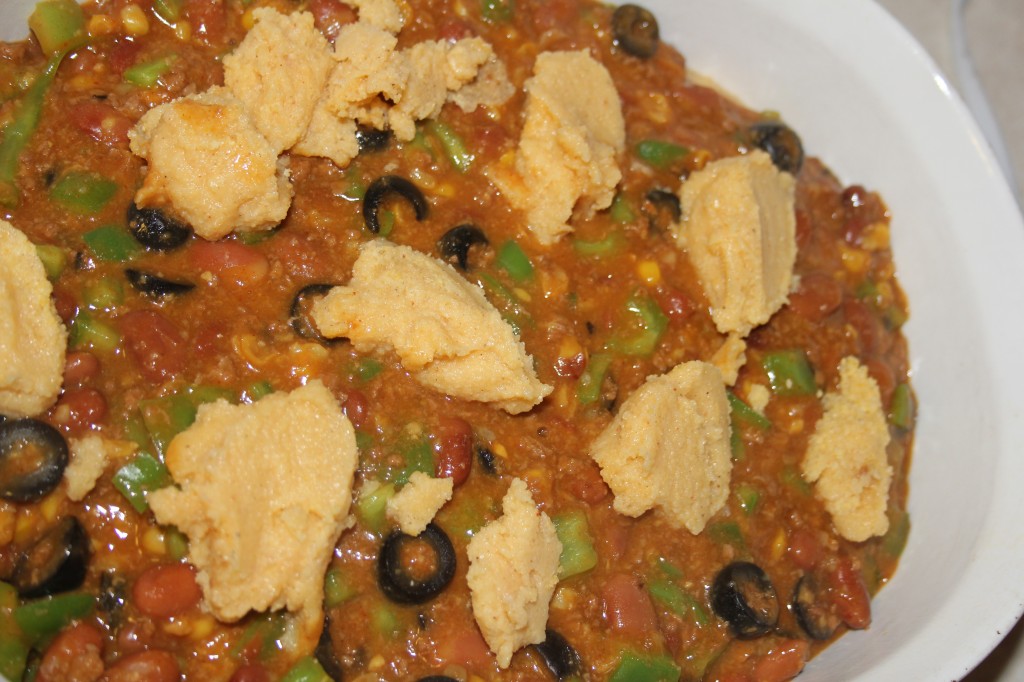 Sprinkle with the shredded cheese.  Bake in a moderated oven 350 degrees about minutes.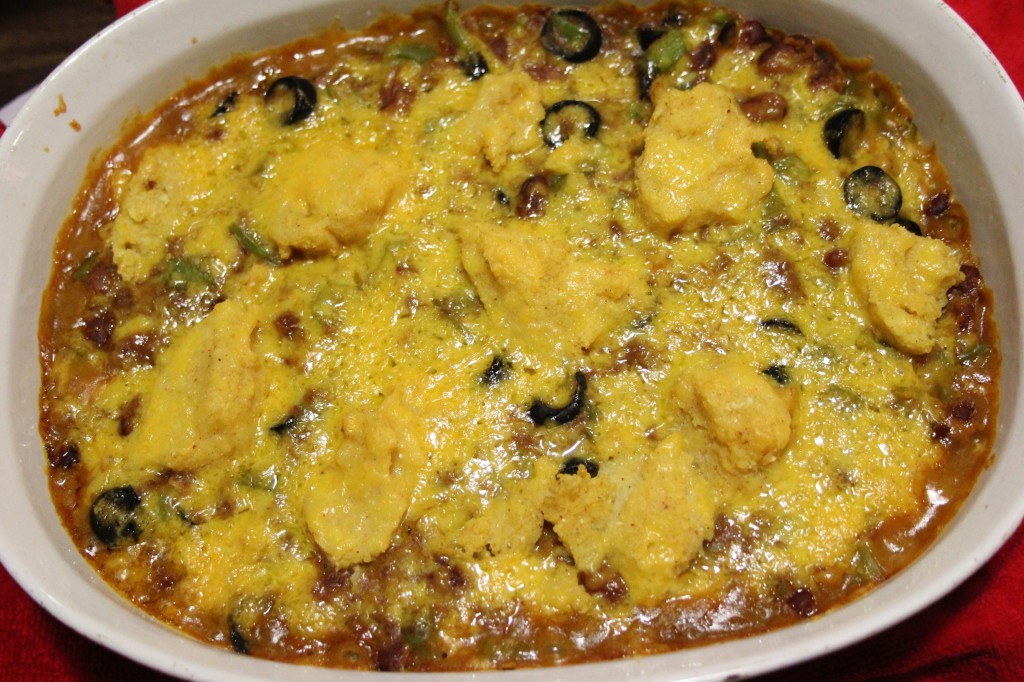 Enjoy!