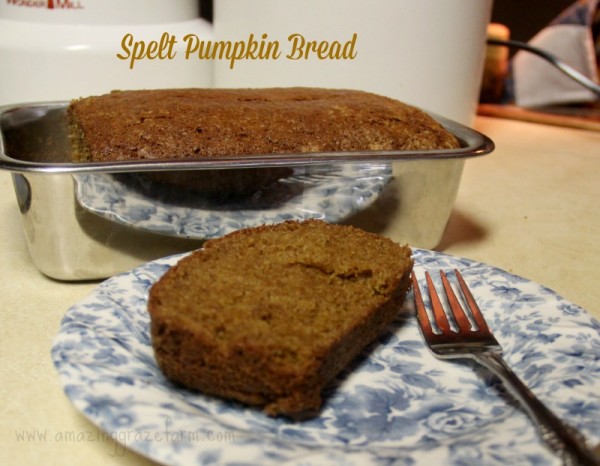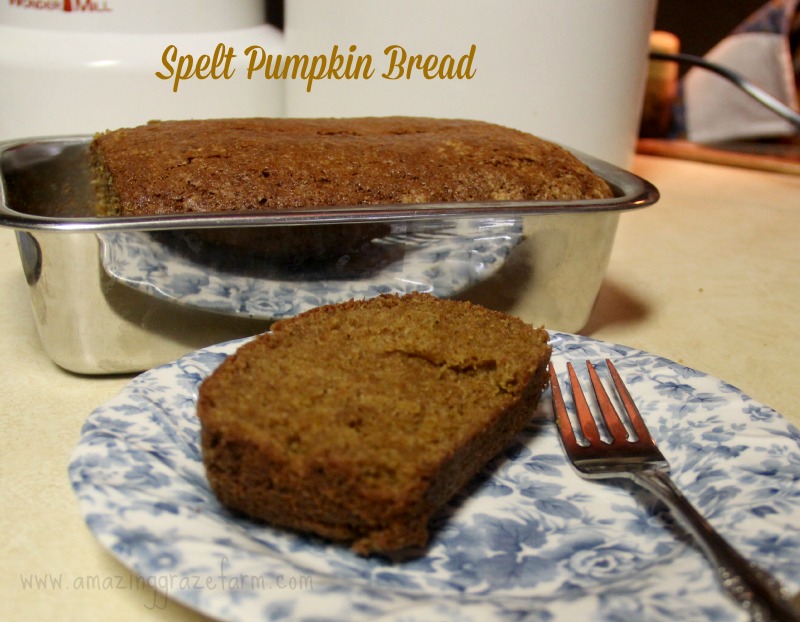 Spring is "springing" at my house.  The Daffodils are waving and nodding in the wind.  The grass is greening up almost overnight it seems.  Today, it actually hit 70°.  It is still a tad on the cool side inside of my house.  I was wanting to make a treat for my husband to take to work for his co-workers and I decided that Pumpkin Bread was just the thing to make.   I still had left over pumpkin that I canned.  Pumpkin is becoming more popular at other times of the year I have noticed.  I am glad, because pumpkin is one of my favorite flavors of baked goods and ice cream.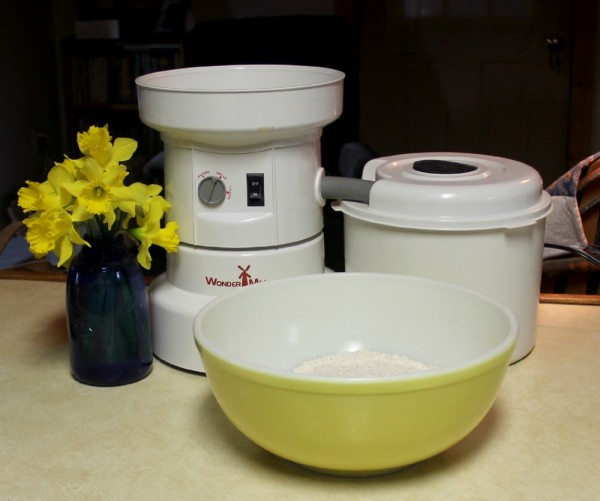 This recipe came about by combining a recipe a friend gave me with a banana bread recipe of my own.  I normally add walnuts, but did not do it today.  They do add a nice crunch, but I was not sure I had enough, so I left them out.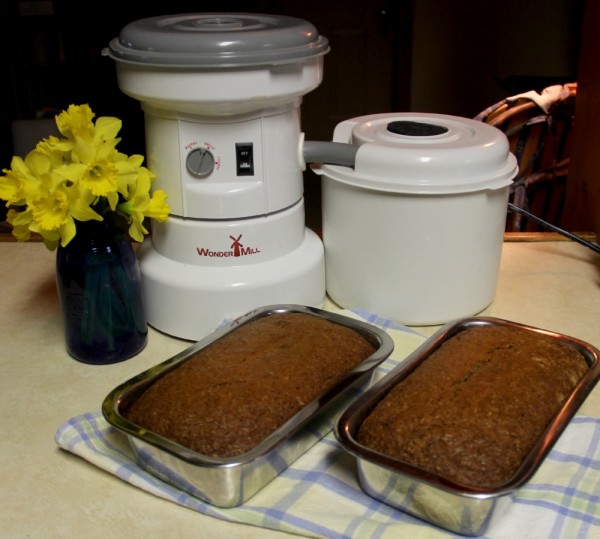 Pre-heat your oven to 350°.  I like to give the bread a nice start.  I do turn it down to about 325° when I put the bread in the oven.
Spelt Pumpkin Bread
3 1/2 cups Flour (since I used Spelt, I added about another quarter cup)
1 1/2 tsp Baking Powder
2 tsp Baking Soda
1 1/2 tsp Cinnamon
1 tsp Cloves, ground
1/2 tsp Nutmeg (I grated some fresh nutmeg)
2 cups Organic Cane Crystals (I cut that back to about 1 3/4 cups or less)
1 tsp Vanilla (I used my homemade Bourbon Vanilla)
1 cup of Coconut Oil (I ended up using some really mild olive oil I had)
2 cups Pumpkin Puree ( used a pint of my home canned pumpkin)
4 Eggs (farm fresh of course and beaten)
Mix together the flour, baking powder, baking soda, cinnamon, cloves, nutmeg and can crystals in a large bowl.  Make sure they are well blended.  Then add the vanilla, oil and eggs.  Mix until blended, but don't over mix.
Pour into 2 large loaf pans and bake for 1 hour at 325°