One of the more popular Spanish recipes, churros are pretty well known internationally.  Here they are typically served alongside a thick sort of hot, thick chocolate for breakfast, or as an early morning snack after being out at the discotecas all night, before going to bed at sunrise.
I may or may not have done that once or twice.  😉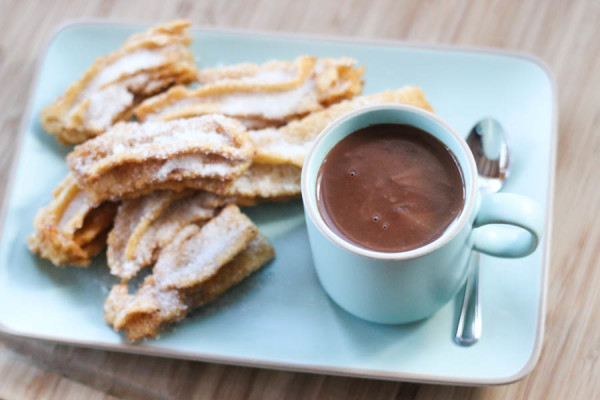 Apart from that, they can usually be found at fairs, holiday celebrations, and flea markets in a mobile churrería reminiscent of a cotton candy or elephant ear stand back in the US.
Spanish churros are a bit different than their Latin American counterparts.
Rather than being sprinkled with cinnamon and sugar, the distinct flavor of these churros comes from being fried in olive oil.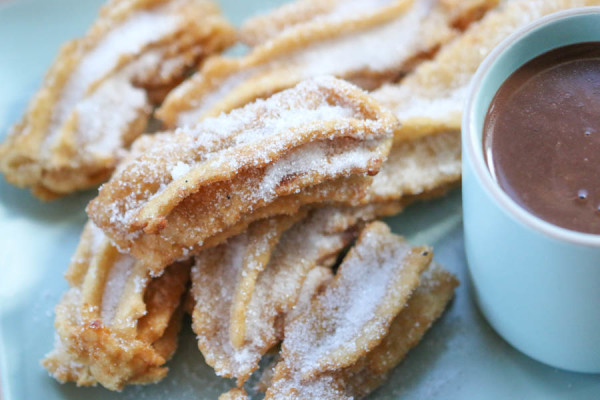 Olive oil is one of the most popular oils used in Spain.  Olive trees are abundant here, and I actually happen to have one in my backyard.
If you prefer not to fry these churros in olive oil, you can still make them, but they won't have that authentic flavor.
When I received my grain mill, I was very excited to try it out.  I had some wheat berries on hand just waiting for me to grind into flour for making churros.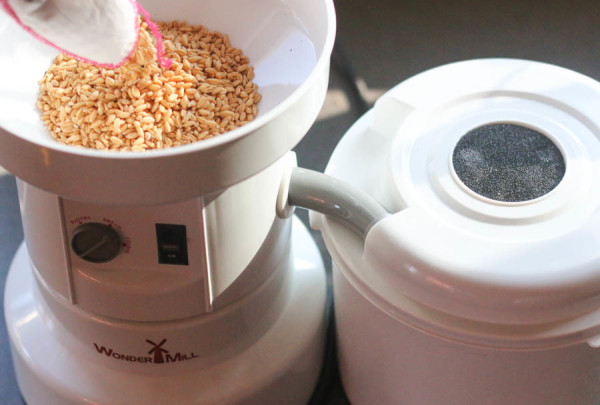 The mill didn't disappoint.  I was amazed by how quickly and easily I was able to make myself a perfectly ground flour for my recipes.
I used the pastry setting for this recipe.

Spanish Churros
Ingredients
1½ cups flour - freshly ground using the pastry setting
1⅓ cups water
1 Tbsp. Butter
1 egg
¼ tsp salt
extra virgin olive oil for frying
granulated sugar
Instructions
Mix the water with the butter and salt over medium to high heat on your stove, and remove it from the heat source when it begins to boil.
Mix in your flour until completely incorporated into the water mixture.
Add the egg, and mix well until all of the ingredients are completely combined. You will end up with a very thick batter.

Load your batter into either a heavy duty piping/frosting bag or a cookie press, which is what I use. The batter is quite thick, so it is easier to work with an electric cookie press. I used a large star shaped disk template for mine. If you are using a piping bag, you should use the biggest tip that you have available. A star shaped tip will make your churros look more authentic.
There are also special churro dispensers available, but they aren't necessary.
Heat your olive oil in a pan over medium heat. You'll want to use enough oil for the churros to be able to float in the pan without touching the bottom.
When warmed, you can begin to pipe out the batter into churros the length that you desire into the hot oil. Cut the lengths of batter with a knife.

Cook until the churros are golden brown.
Remove from the oil, and immediately sprinkle with granulated sugar.
Continue with the process until you have finished using up all of your dough.
Serve them with some
homemade chocolate
if you like. I just happen to have a recipe on my blog that you can use.  If you are have are avoiding gluten and/or wheat, I also have a
grain free churros recipe
for you!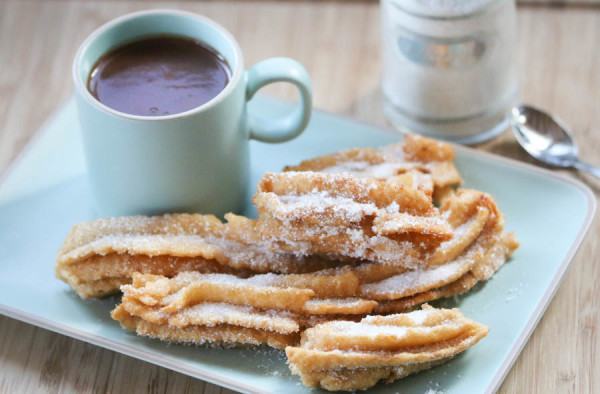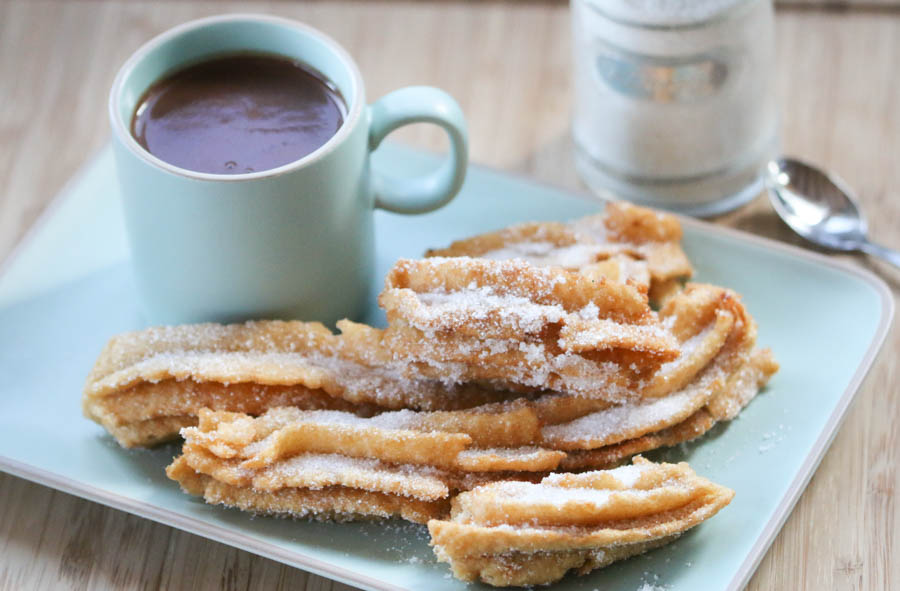 Enjoy!