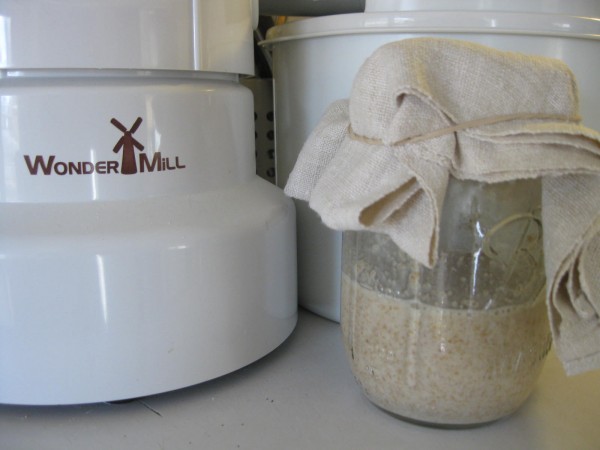 Making a sourdough starter is super easy.  In my experience though, if my kitchen is very cold as in the dead of winter it doesn't do as well.
Simply combine 1/3 cup warm/room pure water and 1/3 (ish) cup freshly ground flour.  Here I used hard winter wheat.  The first few days discard half of your starter and replenish it with the amounts above.  After just a couple of days your starter should look like this: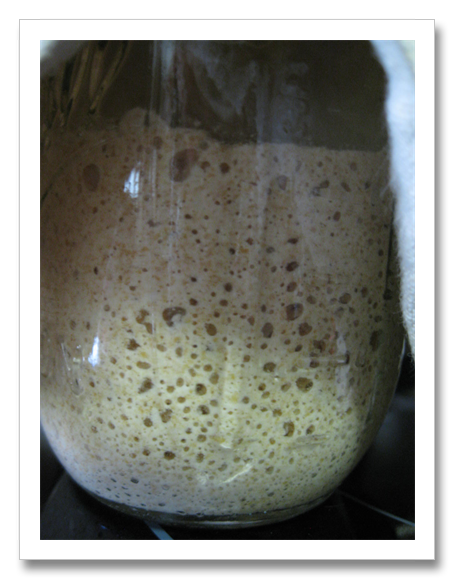 Once it's good and strong you can discard 1/2 and replenish as above only about every 24 hours.  But that could vary for you, this is my experience.  The goal is to have it at least double in size by the time the next "feeding" is due.
I'll be making some wonderful sourdough pancakes with mine REAL SOON!!