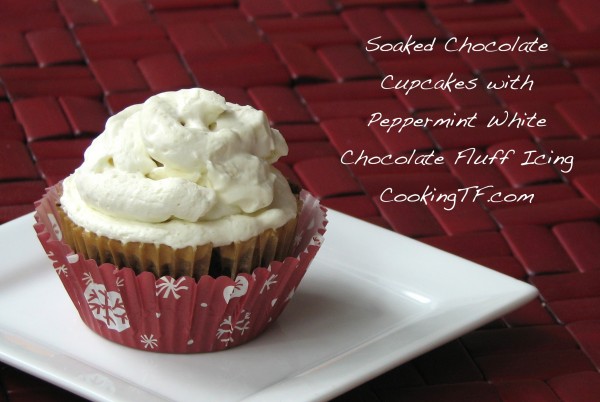 Everybody loves cake.  But not everyone's digestion loves grain.  In order to be able to digest grains, I do best with consuming soaked grains. Soaking unbinds the phytic acid from the grain, making it more easily digested and the nutrients more easily absorbed.  Some people who have difficulty digesting grains have no problems with soaked grain recipes.
Soaking the flour with something acidic unbinds the phytic acid.  In this recipe, we use vinegar as the acid. Soaking grains requires some pre-planning, but it is very easy to do.  You combine the flour or whole grain, whichever is called for in your recipe, with a slightly acidic liquid and allow it to sit for up to twenty-four hours.  In this recipe, we soak for 8 hours, but you can go up to 12 hours if your schedule needs it.  It won't hurt the results and it further reduces the phytic acid in the flour, allowing you to absorb more nutrients from the flour.
Vinegar Cake is an old-fashioned recipe that was popular when my mom was a kid.  I have modified this old family recipe to be chocolate instead of vanilla and soaked using the vinegar already called for in the recipe.  This cake is naturally egg and dairy-free, which is an added benefit for those with allergies or intolerances.
The frosting on these cupcakes are Peppermint White Chocolate Fluff Icing.  You can find that recipe on the CookingTF.com blog.  It's a light, airy frosting with an alluring white chocolate flavor from cocoa butter. Because the finished cake does have a slight taste of vinegar, this cake is best frosted.  If you don't use the Peppermint White Chocolate Fluff Icing, a caramel icing would also be yummy with this cake.
To make this cake, I used sorghum, rice and buckwheat flours ground in my Wondermill on the pastry setting.  However, you can use any gluten-free grains that you would like that meet your allergy needs.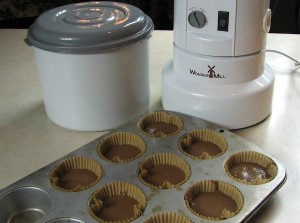 Soaked Chocolate Cupcakes- Gluten-Free, Dairy-Free, Egg-Free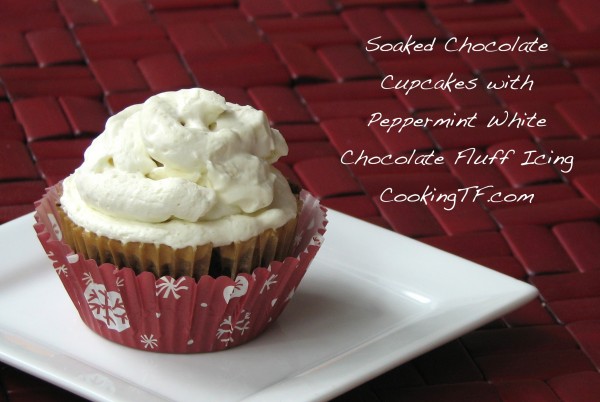 Author:
KerryAnn Foster @ CookingTF.com
Ingredients
¾ cups water
¼ cup white rice flour
¼ cup buckwheat flour
¼ cup sorghum flour
1 Tbs white vinegar
3 Tbs melted coconut oil or butter
1 tsp vanilla extract
2 Tbs cocoa powder
2 Tbs tapioca starch
½ cup sucanant or rapadura
½ tsp baking soda
¼ tsp xanthan gum
¼ tsp salt
Instructions
In a bowl, combine the water, rice flour, buckwheat flour and sorghum flour and white vinegar and whisk until smooth. Cover with a towel and allow to sit on the counter to soak for 8-12 hours.
Preheat your oven to 350 degrees. Place nine cupcake liners into a muffin tin and set aside.
Uncover the flour mixture and whisk it until smooth, then whisk in the melted oil and vanilla extract. Set aside.
In a small bowl, combine the cocoa powder, tapioca, sucuanat, baking soda, xanthan gum and salt. Whisk to combine, then whisk it into the wet mixture. Pour into the cupcake liners, filling each liner about half-full, and bake for 17-20 minutes or until a toothpick inserted in the middle comes out clean. Allow to cool completely before frosting.
Makes 9 standard-size cupcakes.