When I started grinding my own wheat it was the beginning of a whole new journey, not just with freshly milled wheat, but with bread baking in general.  The first loaf or two twenty were a complete disaster, and my sweet family suffered through them.  I tried different recipes, I used a bread machine, I bought new ingredients, and nothing seemed to work.  At first I followed recipes religiously and then I realized, that was part of my problem.  Then I found this recipe from the Bread Beckers.  It was a great starting point for me.
Here's my recipe
2 cups hot water
1/2 cup honey
1/2 oil (I use olive)
2 tbsp lecithin
1 tsp gluten
2 tsp salt
6ish cups wheat
1-2 tbsp yeast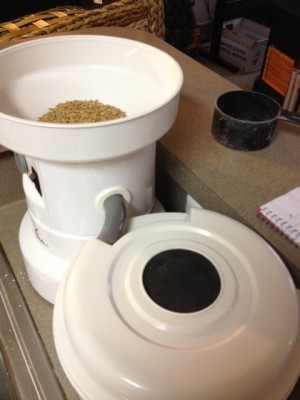 Grind your wheat.  I measure my berries instead of my flour, I found this to be one of the best ways to make sure my breads comes out the consistency I'm looking for.  In this recipe I ground 4 cups for 6ish cups of flour and I used 1 cup of hard white berries and 3 cups of hard red berries.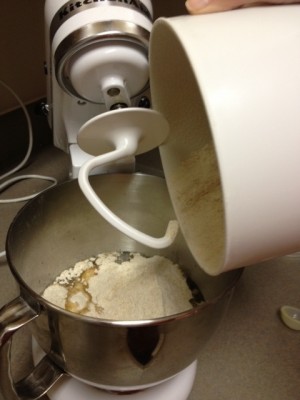 Start with your first 6 ingredients.  I put my wet first and then add my lecithin, gluten and salt.  Salt & yeast are not friends, so I always add my salt to my wet ingredients.  Add 3/4 of your flour and yeast on top of that.  Begin mixing.  As ingredients combine, continue adding flour until the correct consistency and texture are obtained.  Your dough should not form into a ball immediately, but after mixing it will form a nice elastic ball.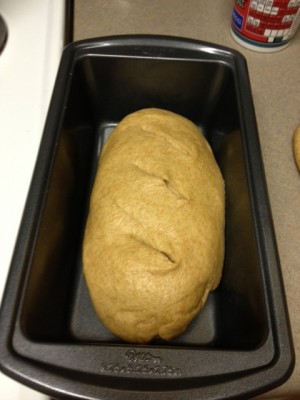 This recipe makes enough for 2 1.5 lb loaves of bread.  Depending on my mood sometimes I will make them both plain, add cheese to one, or even use the other half of the dough for cinnamon rolls.
Let dough rise until double.  After your dough rises, punch down and divide.  Form into loaves, place in pan and allow to rise again.  This particular day I was in a hurry so I put it directly in the pan to rise.  You can let your dough rise as many times as you like, but it must rise at least once prior to baking.  Bake at 350 degrees for 30 minutes.  Top should be a lovely warm brown color and your house should smelly divine!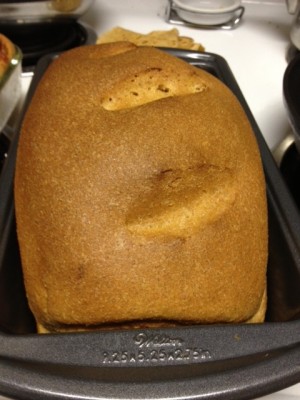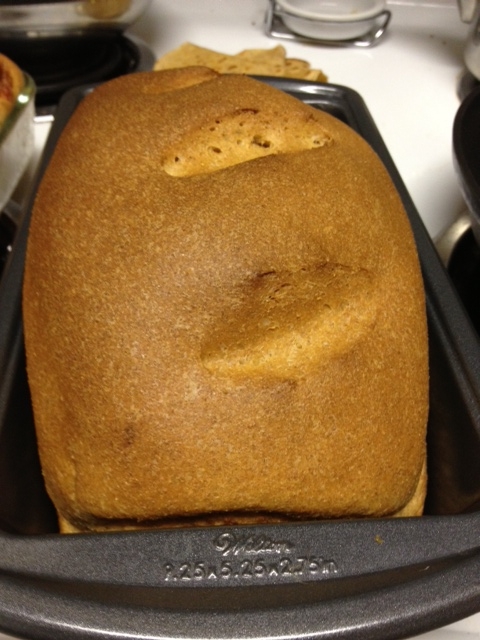 I hope this has been helpful for any of your first time bread makers!  Feel free to try as many variations with this bread as you can think of, the dough holds up to the test!