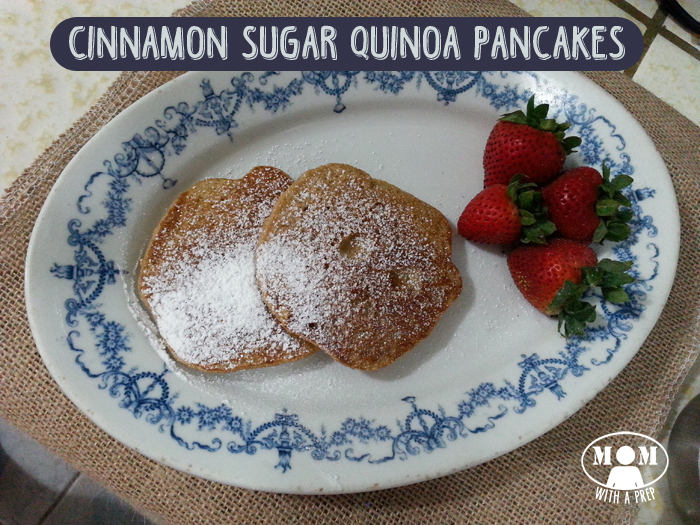 Quinoa is a power-punch grain that gives you plenty of protein, is a bold flavor and versatile for many applications. It's one of our go-to grains for salads, side dishes, breakfasts and more.
Today, I want to show you how we've learned to use it in our favorite breakfast application – pancakes! You can also see our Cornmeal Pancakes or our Easy and Versatile Rice Flour Pancakes.
Quinoa grinds easily, but we found that it grinds less than a 1:1 ratio. Depending on the quinoa you choose, you'll need to test the grinding ratio for yourself. We found it was 1 C quinoa to 3/4C quinoa flour.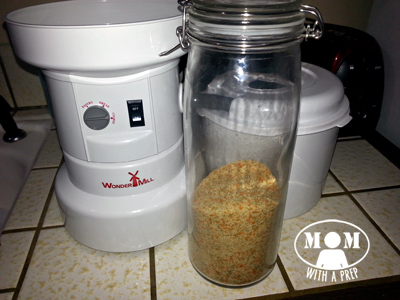 Most quinoa that you purchase on a store shelf doesn't need to be checked for stones, but it's a good habit to always be in before grinding or cooking. Running it in a lose strainer to remove the stones is a good first step before rinsing or toasting. Either steps is necessary to help releases the hard outter shell of the quinoa and make it more easily digestable and ready to eat.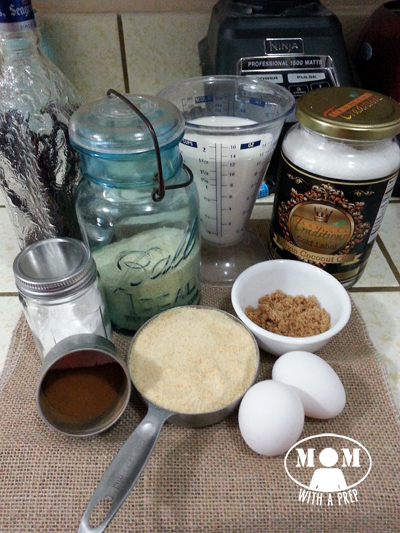 Gluten-Free Cinnamon Sugar Quinoa Pancakes
Adapted from Rachel Ray
Ingredients:
1 cups quinoa flour
1 TB brown sugar (learn to make your own)
1 tsp. baking powder
1 tsp. cinnamon
2 cups milk
1 TB coconut oil melted
1 tsp. vanilla extract
1 egg
*You might want to ease into this recipe and do 1/2 C quinoa and 1/2 C whole wheat flour to ease into this. It creates a denser pancake than what you might be used to eating.
Directions:
Whisk dry ingredients in a large mixing bowl
In another bowl, mix the wet ingredients and whisk thoroughly
Fold the wet ingredients into the dry ingredients and mix thoroughly.
Use extra oil to grease your griddle/pan and place 3″ size scoops onto the surface
When edges are dry, flip to brown the other side.
We served ours with a sprinkling of powdered sugar or maple syrup. They are good and hearty and totally worth creating for your family!