Blintz Pancakes with Yogurt and Jam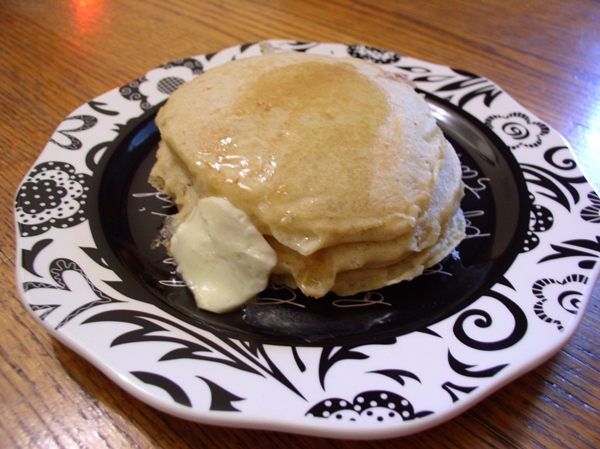 Makes 12 pancakes
Storage Tip
Let pancakes cool completely on a wire rack, then wrap individually in plastic wrap and store in an airtight container in the refrigerator for up to 2 days or the freezer for up to 1 month. Reheat in the microwave on High for 45 seconds, until warmed through (no need to thaw), or toast in the toaster oven for 1 to 2 minutes or until toasted and warmed though.
1 cup quinoa flour (Increase this to 1-1/4 cups, as freshly-ground flour contains more airspace.)
1⁄2 tsp baking soda
1⁄4 tsp fine sea salt
4 large eggs
1 cup cottage cheese
1⁄2 cup milk
2 tbsp vegetable oil
2 tbsp pure maple syrup or liquid honey
Nonstick cooking spray
1 cup plain yogurt (We omitted this and the jam, as we served the pancakes with butter and syrup.)
1⁄4 cup fruit-sweetened blackberry or raspberry jam
1. In a large bowl, whisk together quinoa flour, baking soda and salt.
2. In a medium bowl, whisk together eggs, cottage cheese, milk, oil and maple syrup until blended.
3. Add the egg mixture to the flour mixture and stir until just blended.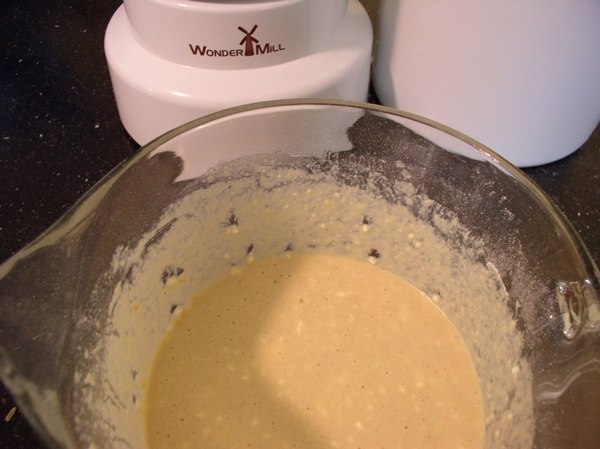 4. Heat a griddle or skillet over medium heat. Spray with cooking spray. For each pancake, pour about 1⁄4 cup (60 mL) batter onto griddle. Cook until bubbles appear on top. Turn pancake over and cook for about 1 minute or until golden brown. Repeat with the remaining batter, spraying griddle and adjusting heat as necessary between batches.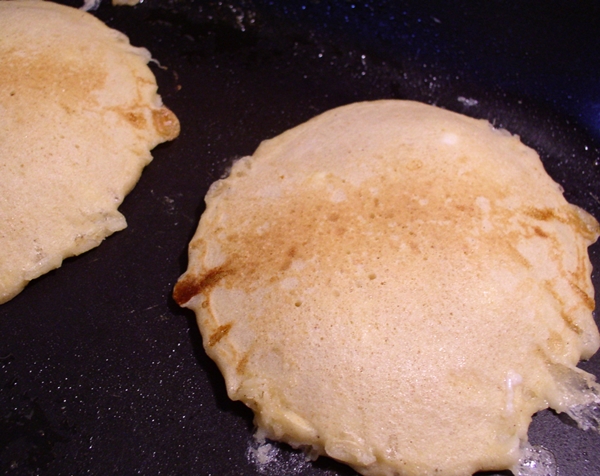 5. Serve pancakes topped with yogurt and jam.
Recipe excerpted from 5 Easy Steps to Healthy Cooking by Camilla V. Saulsbury
© 2012 Robert Rose Inc. www.robertrose.ca
Reprinted with permission. All rights reserved.
Many of you are probably not familiar with quinoa.  I've included this photo, with my 1/4 tsp. measuring spoon in it, so you can see just how tiny the grains are.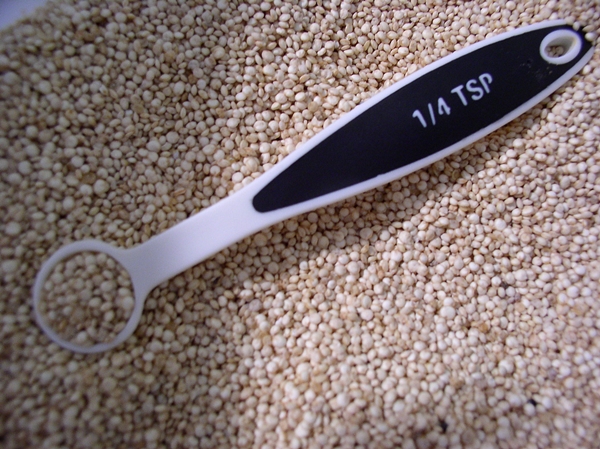 These things just fly down the grain mill's hopper, which is why the small grains attachment is needed – it helps moderate the flow.  Even with it in, the quinoa went down the mill so fast I almost couldn't snap a picture!