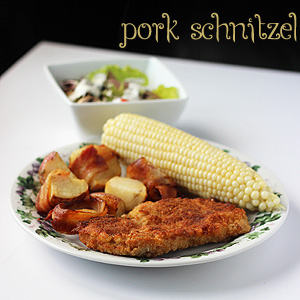 Before Sweet T came along, grocery shopping was a little different. I actually took the time to stop at the kiosks, see what the attendants were cooking, sample the food, and maybe even try the recipe out for myself at home. Now that grocery shopping is a sprint to the checkout with a toddler in tow, I'm glad I took the time to discover this Publix Aprons Pork Schnitzel recipe earlier in our marriage. It's a favorite that I prepare at least twice per month. Now I can grind my own flour to coat the pork thanks to the WonderMill!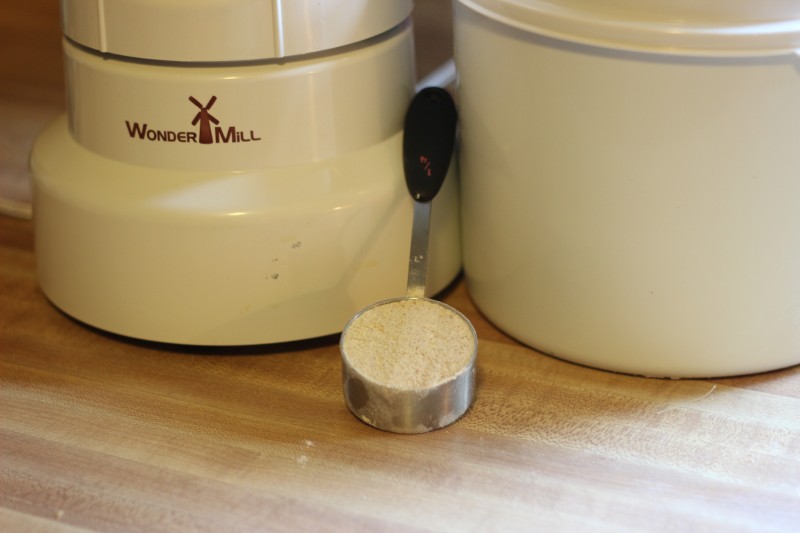 A favorite at our house. Pork cubed steaks are affordable and easy to prepare.

Ingredients
¼ cup flour
1 cup plain bread crumbs
2 eggs
4 pork cubed steaks (1½ lb)
1 teaspoon salt
¼ teaspoon pepper
4 tablespoons peanut oil
Instructions
Place flour in shallow bowl; bread crumbs in second bowl.
Beat eggs gently in third bowl to blend.
Preheat large sauté pan on medium-high 2–3 minutes.
Season both sides of pork with salt and pepper.
Dip 2 pork steaks in flour (coating both sides), into eggs (allowing excess to drip off), then bread crumbs.
Place 2 tablespoons of the oil in pan, then add 2 pork steaks; cook 4–5 minutes on each side or until pork is 160°F
Coat remaining 2 pork steaks.
Remove pork from pan; cover to keep warm.
Cook last 2 pork steaks using remaining 2 tablespoons oil.