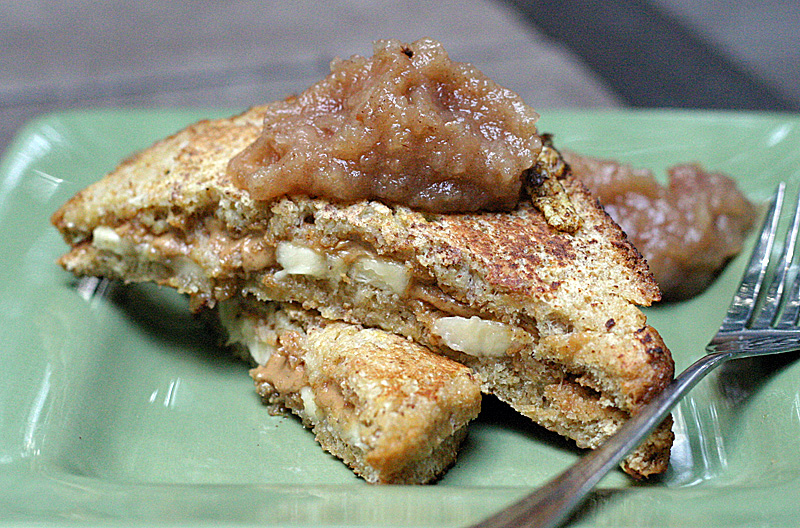 Our kids LOVE peanut butter. And they love bananas, almost equally. I tried out my first bread machine bread made with home-milled flour this week and found a really neat recipe for Peanut Butter Breakfast Sandwiches not long after in a new-to-me cookbook, Kid Favorites Made Healthy. It's a very neat book that makes all of the traditional "kid-favorite" meals, but healthier. Like mac and cheese with vegetable purees or mashed potatoes with cauliflower and carrots. The kids went absolutely insane for these sandwiches and I thought they were pretty darn tasty, too.
It's a pretty simple recipe to throw together in the morning. Peanut butter and honey on a couple of slices of bread, top with sliced banana, dip in French toast mix (egg and milk with cinnamon) and pan or griddle fry and done.
Ingredients:
1/2 cup peanut butter
8 1/2-inch slices white wheat bread

1-1/3 cups milk or whey
4-1/4 cups bread flour (I used whole wheat white ground from hard white berries)
4 Tablespoons honey granules
2 teaspoons salt
2-1/2 Tablespoons butter
2 teaspoons active dry yeast

2 Tablespoons honey
2 bananas, sliced
2 eggs, beaten
1/2 cup milk
1/4 teaspoon cinnamon
1 Tablespoon butter
1/2 cup fruit preserves or applesauce
Instructions:
Spread peanut butter evenly onto one side of each slice of bread. Drizzle honey over peanut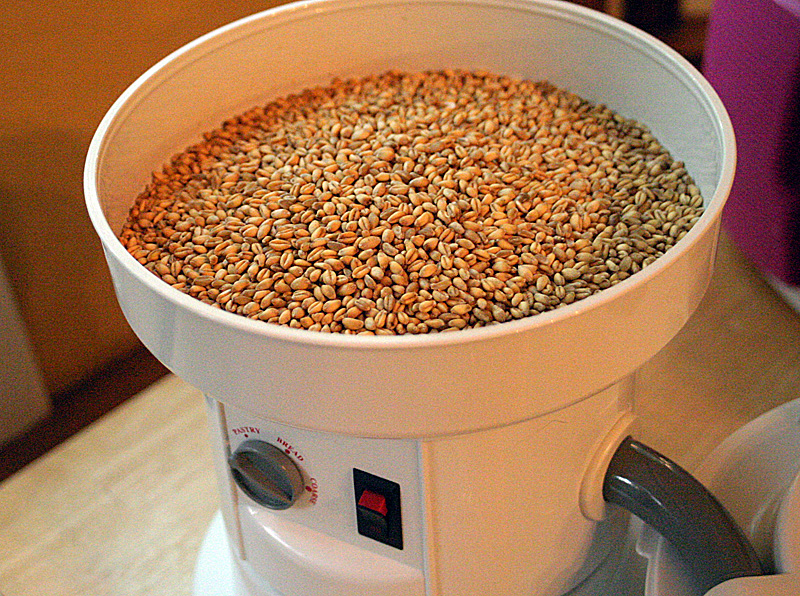 butter. Cut banana into either long slices or horizontal circle slices. Arrange banana slices on top of peanut butter and top with bread slices.
In a shallow bowl, combine eggs, milk and cinnamon. Dip sandwiches and coat both sides.
Melt butter on griddle or skillet over medium heat. Cook sandwiches about 2 minutes per side, until golden.
Heat preserves or applesauce and drizzle over cut sandwiches.