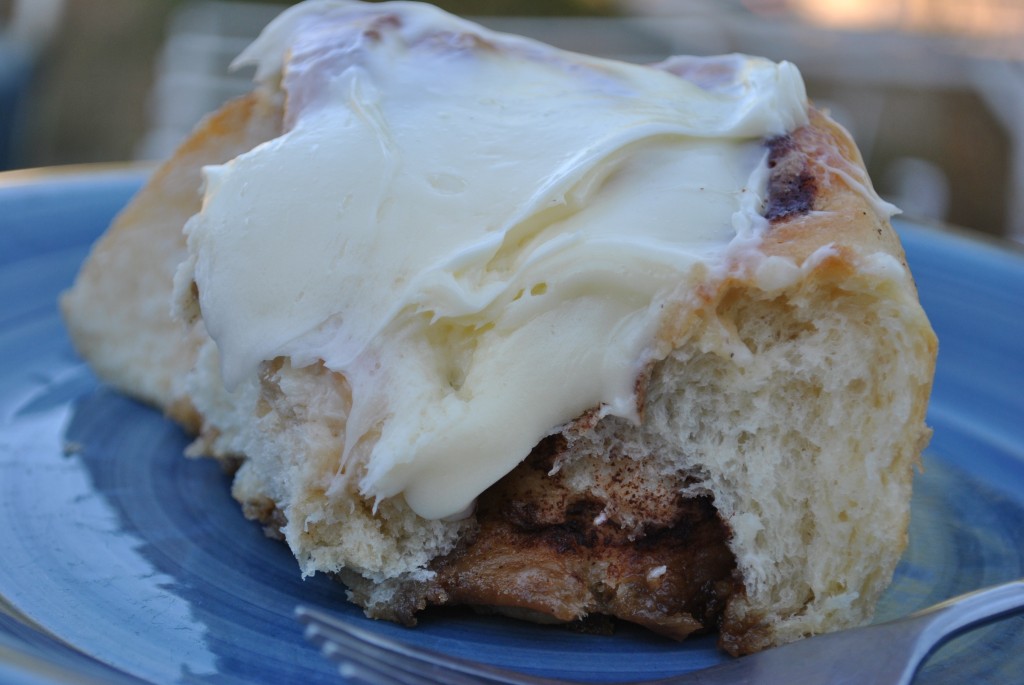 These rolls in their white flour form have been a staple at our Christmas morning breakfast for as long as we have been married. I never thought to make them whole wheat until the challenge rolled into my life, but I'm glad I did. They take on a nutty, deep flavor when whole wheat flour is used.
Not only are they incredibly tasty they are also very simple to make. Because the holidays are always such a crazy time, I adapted this recipe to be mixed in my bread machine the night before, shaped and placed in the pan to hang out in the refrigerator overnight. They bake in the morning, making them perfect not only for the holidays but for any day of the week.
Of course the special ingredient in this recipe is freshly milled flour that I can make in a snap using my WonderMill. The more I use this, the more I am falling in love with it. Such a fantastic machine!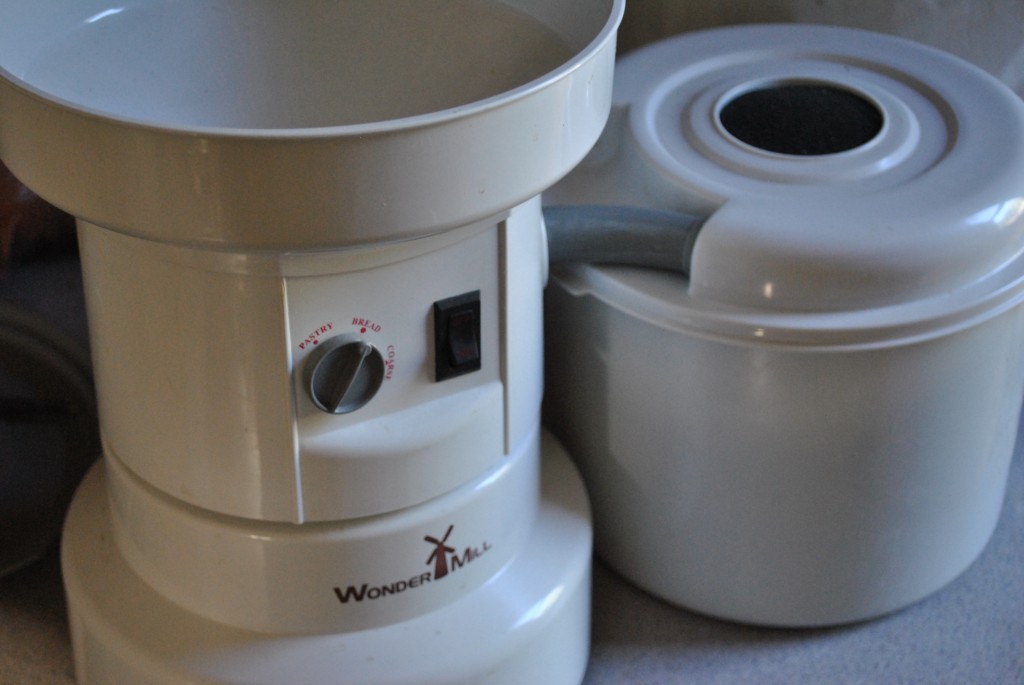 Overnight Whole Wheat Cinnamon Rolls
1 cup plus 1 tablespoon warm milk
2 eggs plus 1 egg white
3 Tablespoons vegetable oil
1/2 cup sugar
4 cups white whole wheat flour
1/2 teaspoon salt
3 teaspoons bread machine yeast
Cinnamon Filling
3 Tablespoons melted butter

1 1/4 cups brown sugar

1 Tablespoon cinnamon
Add ingredients to the bread machine in the order listed and set it to the dough setting. Watch it as the dough mixes, I occasionally have to add a little more flour to keep the dough from being too sticky. Once the dough has mixed and raised, roll it out into a 9×13 inch rectangle and spread on the melted butter. Mix the brown sugar and cinnamon together; spread over the melted butter. Roll up the rectangle and slice into 12 rolls. Place in a greased 9×13 inch baking pan and cover with plastic wrap. Here's where you have a choice, you can either 1) place the rolls in the refrigerator overnight or 2) let them raise until double on the counter. If you let them raise overnight, you'll want to take them out while you preheat your oven and then bake as usual. Bake the rolls at 350 degrees for 35-45 minutes, or until they are golden brown and completely done. Remove from oven and immediately spread with cream cheese icing if desired.
Cream Cheese Icing
1 (8 oz) package cream cheese, softened
1/4 cup butter (1/2 of a stick)
2 cups powdered sugar
1 teaspoon vanilla
Beat cream cheese and butter in a bowl until completely smooth. Add in vanilla and powdered sugar. Mix until no lumps remain. Spread on cinnamon rolls while still warm.
Enjoy!