It's amazing how many people love breakfast.  Breakfast is their go to meal.  They could have breakfast for lunch or dinner, or even a late night snack.
My Oat Waffles can be used as sandwich bread, made with bacon and eggs.  Or you can be traditional and have them with my ever so delicious Honey Vanilla Syrup.  But what is even better, is topping it with my Strawberry Conserve.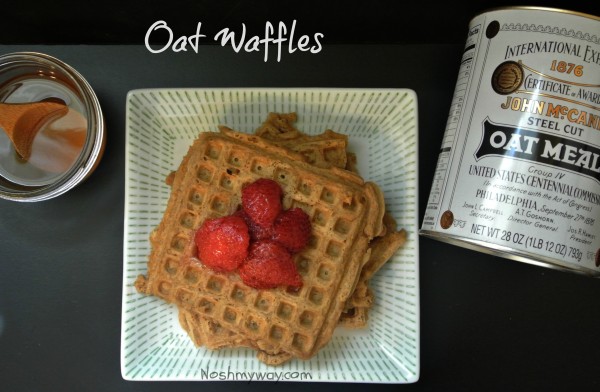 Oat Waffles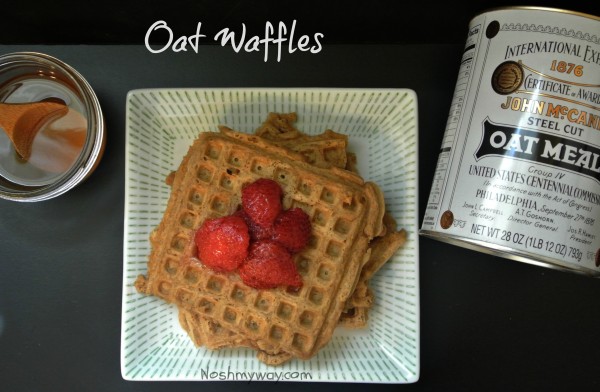 Ingredients
½ cup steel cut oats, milled into flour (or oat flour, store bought)
½ cup all purpose flour
1 Tablespoon Turbinado sugar (raw sugar)
¼ teaspoon salt
½ Tablespoon baking powder
.75 ounces 2% milk
1 egg, slightly beaten
⅛ cup unsalted butter, melted
1 tsp imitation maple extract
½ tsp ground cinnamon
Instructions
In a medium bowl combine the flours, sugar, salt, and baking powder.
In a separate bowl large enough to hold all ingredients, lightly beat egg.
Add milk, butter and maple extract and whisk until smooth.
With the whisk, gently fold half of oat mixture into wet ingredients. Add remaining oat mixture and continue to fold with whisk until no lumps or flour remain. Stir in cinnamon and set aside batter to thicken. While batter is resting, heat waffle iron on low setting.
Lightly coat waffle iron with cooking spray. Fill waffle iron with batter, gently spread to cover bottom.
Close and cook according to manufactures directions for a light coloring.
Serve warm.
Light, delicious and healthy too.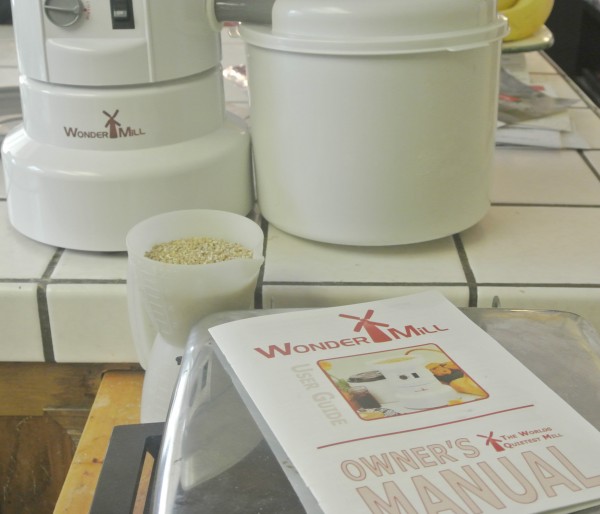 With just 1/2 cup of steel cut oats, and a Wondermill, you can made Oat Flour.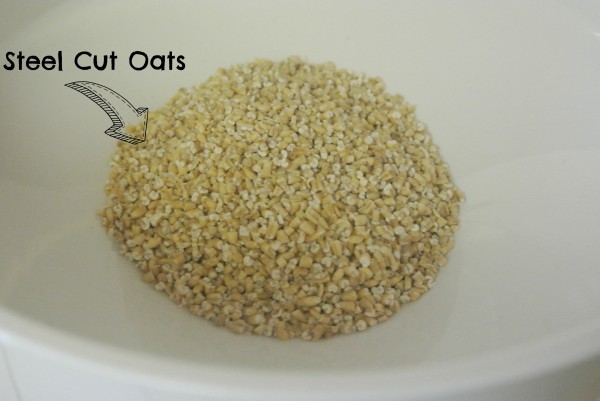 And then turn your oat flour into Oat Waffles.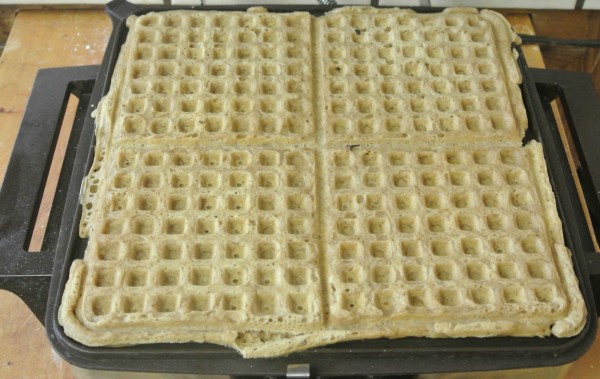 Start your day, end your day, or take a break from your day with waffles.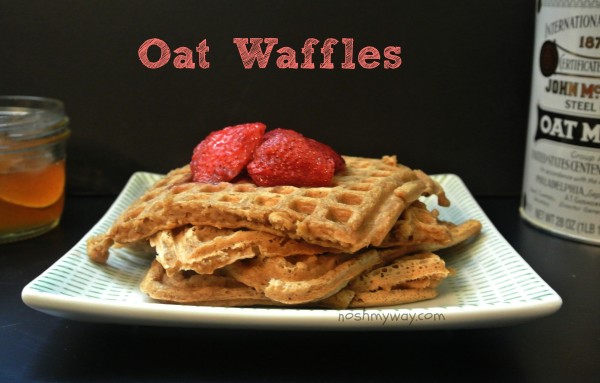 Thanks for stopping by and have a waffle.
Marlene