Waffles will never be the same again with this delicious, hearty and nutritious waffle recipe using multigrain cereal, blueberries and whole wheat that makes the perfect waffle!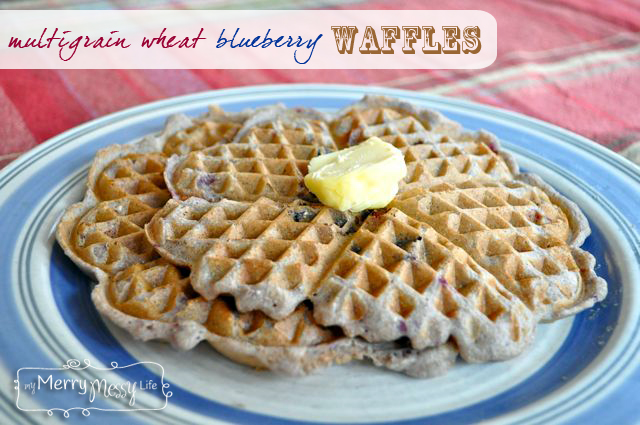 Our family's Saturday morning tradition centers around waffles. The boys love to help us make them by dumping in the ingredients and stirring, then watching the waffle iron turn green when they're ready to eat. It has always bothered me that the mix we were using had basically no nutrition in it, especially since breakfast is the most important meal of the day when we need a kick of fiber and protein. To solve the problem, we now use our handy homemade multigrain whole wheat baking mix and just have to add a few ingredients! The combination of the whole wheat and multigrain cereal create a hearty waffle that's full of protein and fiber and is also delicious. I was shocked by how much better it tasted than a waffle made with white flour and will never go back!
It's made even better because there are no preservatives or chemicals as I grind my own whole wheat using my WonderMill Grain Mill. It makes me feel like a super mom to use this awesome gadget – like a modern pioneer woman! Talk about the freshest waffles ever!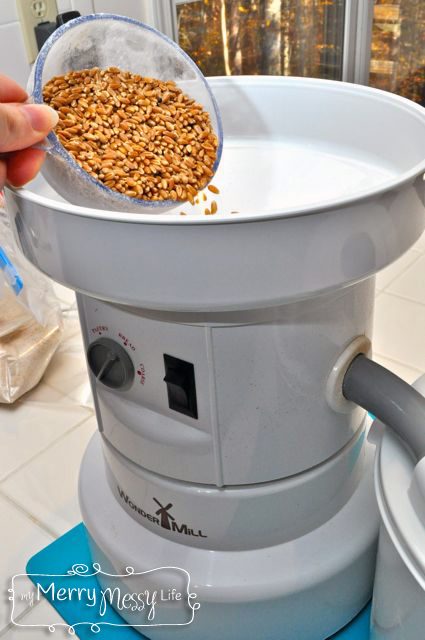 First, get the recipe for the Multigrain Wheat Baking Mix Recipe, then come back and add:

Multigrain Whole Wheat Blueberry Waffles Recipe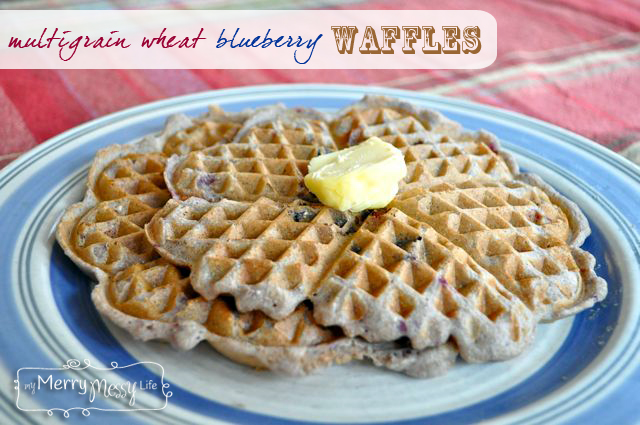 A hearty and delicious waffle recipe made from multigrain cereal, whole-wheat and blueberries!
Ingredients
2 cups of multigrain, whole-wheat baking mix
1⅓ cups of milk
1 egg
½ cup to 1 cup blueberries or berries (smaller is better)
Instructions
Crack the egg and whip it first. Then, add the baking mix and milk and stir well. Last, add the blueberries and stir in gently with a spoon.
Spoon into your waffle iron and serve with butter or margarine, honey, more berries or jam!
The waffles are even more special to us because we cook them in our heart-shaped waffle maker that my aunt and uncle gave us for our wedding. They use the same waffle maker as their own Saturday morning tradition, so the heritage and romance is kept alive!