Ever wanted to make your own Bisquick mix at home? Here's a recipe that includes whole wheat flour and multigrain cereal, giving it quite an extra punch of fiber, nutrition and even protein with no added chemcials or preservatives! Plus, it makes some mighty tasty treats like waffles, biscuits, pancakes and lots more!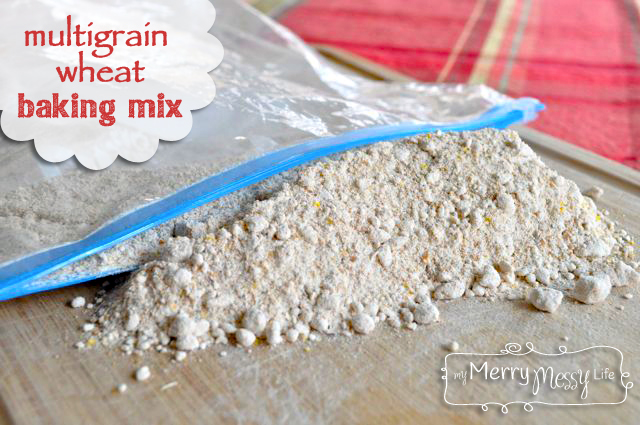 My family's weekend morning tradition is to make waffles. We have this cute, heart-shaped waffle iron that my aunt and uncle gave us as a wedding present because it's their weekend-tradition romantic tradition, so it makes me think of them each time that hot, fluffy goodness emerges. I've always gone back and forth between buying Bisquick Mix (with white flour) and the whole wheat versions in the store, and usually end up with Bisquick because it's the cheapest. But, of course, it bothers me that there isn't much nutrition in it and it has some weird filler ingredients I'd rather my family not be eating. Once again, making something myself is healthier and cheaper, so here I go!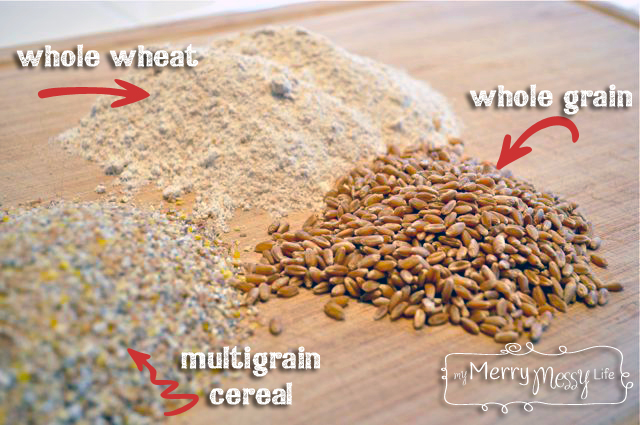 And now I've obtained this fabulous kitchen gadget – enter the WonderMill Grain Mill. I've been anxious to use it to make my own whole wheat version then came up with the idea to take it a step further and add 10-grain cereal to it after mastering my Multigrain Wheat Bread Recipe. I bought my whole wheat seeds on Amazon in bulk, and have steadily worked my way through the bags already with just few recipes! To add the 10-grain cereal to the baking mix recipe I found at Fat Girl Trapped in a Skinny Body, I researched how to use it and found on Bob's Red Mill site (which is the type of cereal I bought) that you must reduce the flour by 20%. So, I've written up a recipe that includes that change and will offer you recipes to make berry waffles and chicken pot pie within the next few weeks!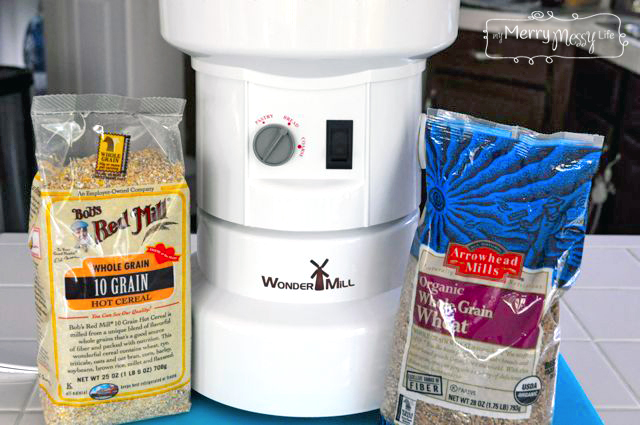 I've used the recipes on the back of my Bisquick Mix box to make quite a few things from this mix, but tweak them a bit by not adding any oil, since the butter/margarine adds the oil needed.

Whole Wheat, Multigrain Baking Mix Recipe - Like Bisquick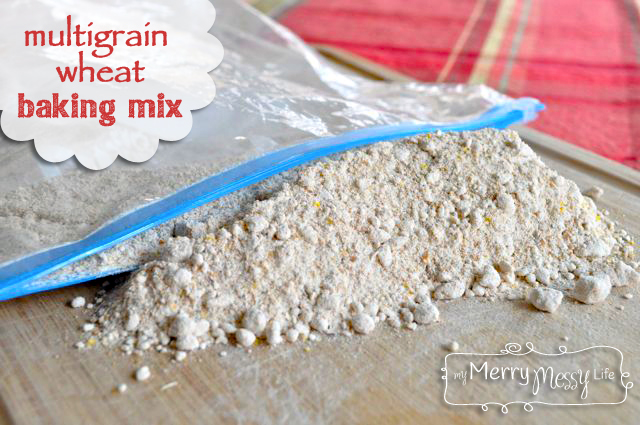 This makes for a large recipe, but we use it so often now that it works well for my family of four. The recipe can be halved
Ingredients
1 cup all purpose flour
3¼ cups whole wheat flour
¾ multigrain cereal
6 tablespoons baking powder
2 tablespoons sugar
1 teaspoon salt
1 cup (2 sticks) cold butter or margarine
Instructions
Mix all the dry ingredients in bowl. Then, using a cheese grater, grate the butter into the mix. Stir well and store in an air-tight container in the fridge until you're ready to use it!