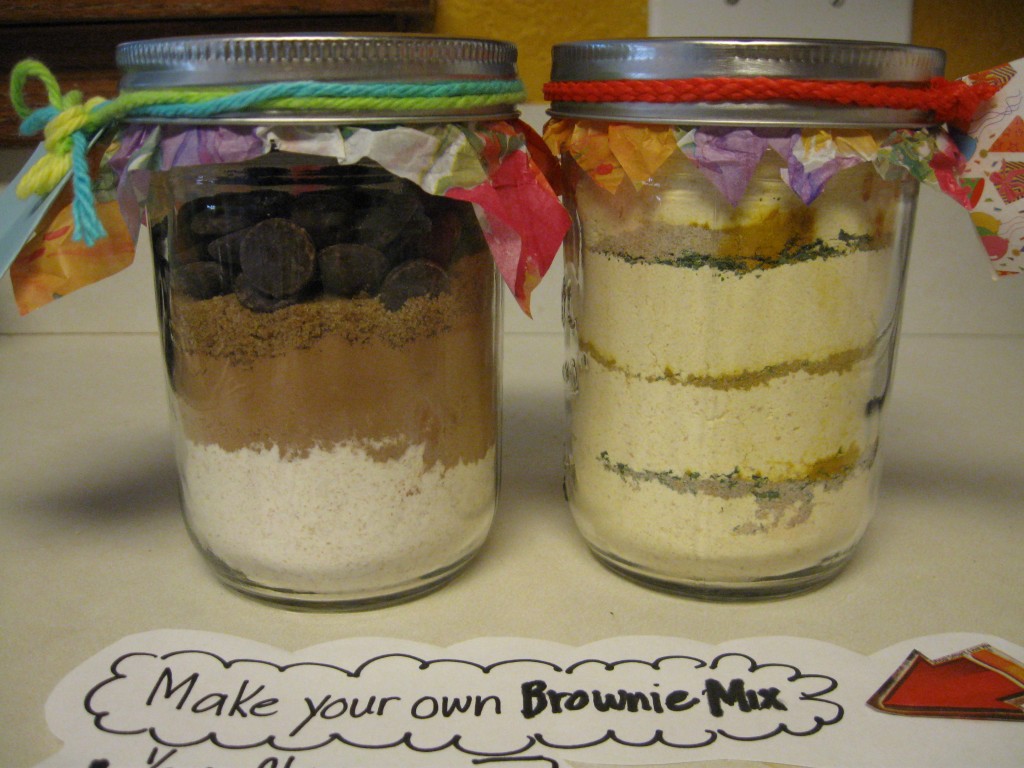 I like the convenience of mixes in a glass jar.    When my son craves for brownies, it's so easy to make them.    Earlier, I posted a recipe for Instant, Anytime Falafel.   Just mix the dry ingredients and store in a jar.    Add HOT water, fresh parley and lemon juice when you're ready to make falafels.    The jar on the the right shows the falafel mix.
This time I made a short video, it's a bit shaky —but it's the best I could manage with one hand holding the video camera and the other making the mix!    Here I'm sharing a Brownie Mix in a jar that you can give as food gift.
This recipe makes very moist brownies.   I used wheat berries to make whole wheat flour and brown sugar to make these brownies a healthy treat.    Hope you try this.
Make Your On Brownie Mix In A Jar
Make Your Own Brownie Mix In A Jar
1/2 cup whole wheat flour
1/4 tsp baking soda
1/4 tsp sea salt
1/3 c cocoa
1/3 c brown sugar
1/3 c chocolate chips
Mix whole wheat flour, baking soda and sea salt.
Place this flour mix in the bottom of a wide-mouth Mason or canning jar. This is the first layer.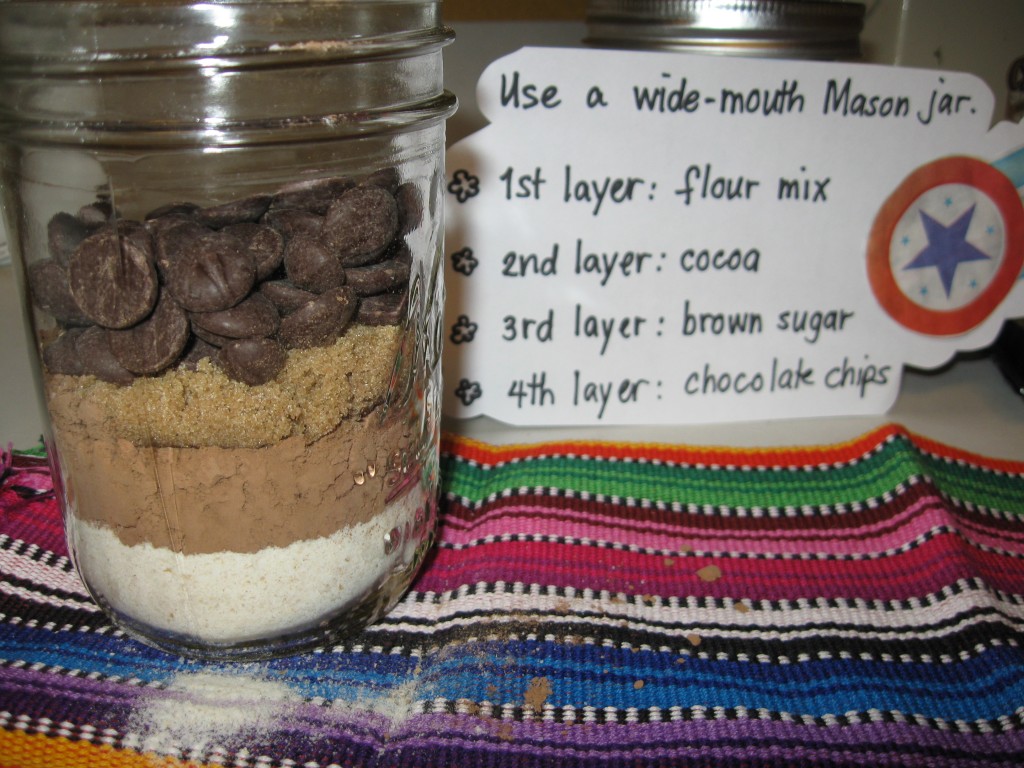 Add the cocoa on top of the flour mix to make the second layer.
Add the brown sugar on top of the cocoa to make the third layer.
Add the chocolate chips on top of the brown sugar for the final layer.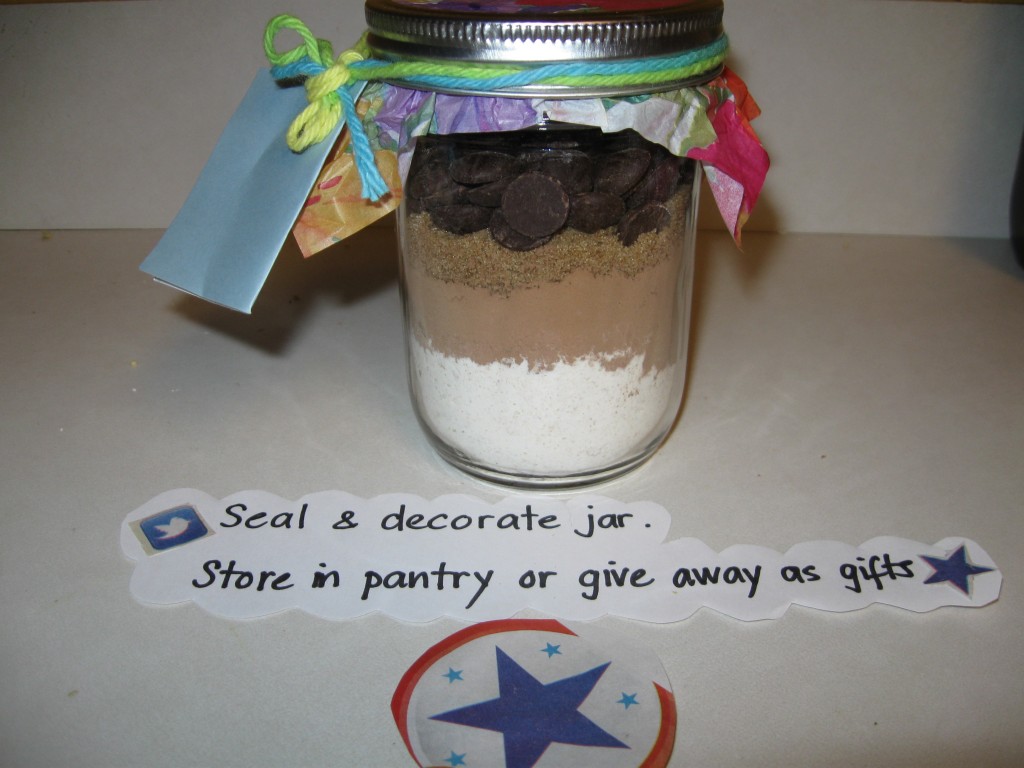 Seal and decorate jar and store in your pantry or give away as a gift.
Ingredients and instructions for making brownies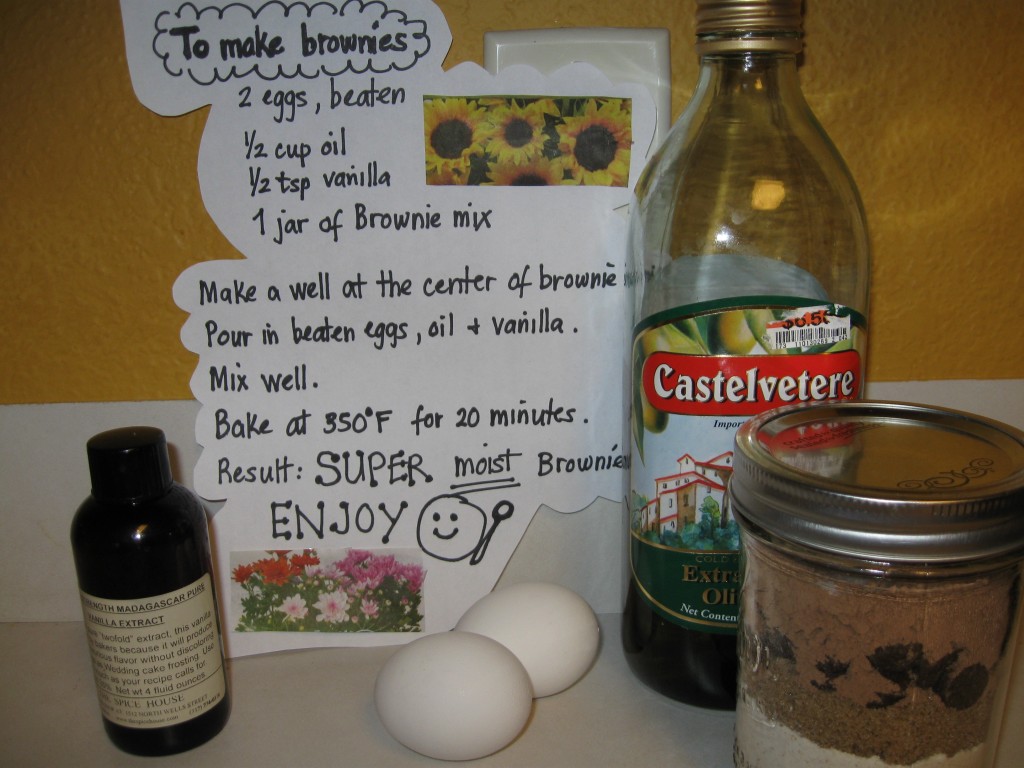 2 eggs, beaten
1/2 cup oil
1/2 tsp vanilla extract
1 jar of brownie mix
In a mixing bowl, place brownie mix.
Create a well at the center of the brownie mix.
Pour in beaten eggs, oil and vanilla. Mix well
Place in a baking pan and bake in a preheated oven at 350 F for 15-20 minutes.
Yields SUPER moist, delicious brownies!!!
Enjoy!
Ann (momgateway.blogspot.com)
This recipe post won in our Grain Mill Wagon 2012 October Contest, see results here.