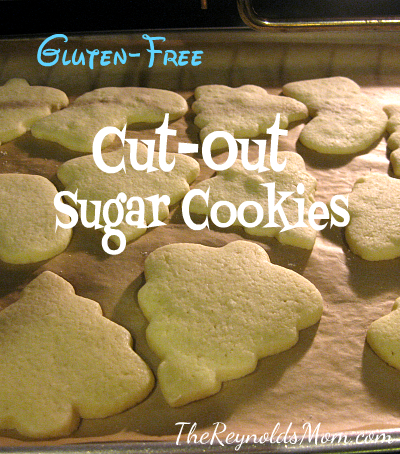 I love my mom's cut-out sugar cookies. They are so delicious and have always been a favorite baked treat as a kid, and we still decorate them every year at Christmas together. When I went gluten-free about 6 months ago I feared that this favorite tradition of mine would be just a memory that I couldn't truly take part in (eating them was my favorite part of course!). After doing plenty of research on different gluten-free flours, I came up with my own gluten-free recipe. On my first try I think I nailed it! Thanks to the wonderful fresh ground flours from the WonderMill Grain Mill, these hold together wonderfully and have a soft, "normal" texture and flavor. Add some delicious butter cream frosting colored with Maggie's Naturals food coloring and sugar sprinkles (check out my experience), and you've got a fun family activity, and the perfect gluten-free treat to send to school for your kid's birthday.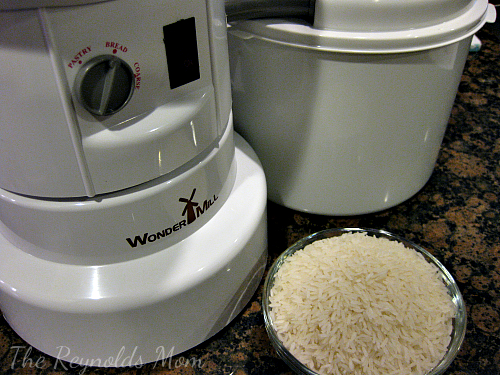 Ingredients
1 cup organic granulated sugar
1 cup Butter, softened
2 Eggs
1 1/2 teaspoons vanilla
1 1/2 cups White Rice Flour (freshly ground)
1/2 cup Potato Starch
1/4 cup Tapioca Flour (freshly ground)
1/4 teaspoon salt
Directions
1) Using a stand mixer, cream together the sugar and butter. Add eggs and vanilla, mix until combined.
2) In a separate bowl, combine rice flour, potato starch, tapioca flour and salt. Slowly add this flour blend to the wet ingredients while mixing until combined.
3) Scrape dough together to form a ball in the mixing bowl (will be a bit sticky), cover the bowl and put in the fridge for 1 hour to firm up.
4) Heat oven to 350°F. Once firm, remove about 1/4 to 1/3 of the dough from the bowl (leave the rest in the fridge) and place on a flat surface sprinkled evenly with rice flour (or other gluten-free flour). Leave plenty of extra flour on hand as needed when things get sticky.
5) Using a rolling pin, roll out dough into a circle until approximately 1/4 inch thick. Cut out desired shapes. Transfer to a cookie sheet lined with parchment paper for easy removal.
6) Bake for 10-12 minutes for a soft texture. For a crunchy sugar cookie bake a little longer until edges start to turn light brown. Either way, leave cookies on cookie sheet for at least 2 minutes before transferring to a cooling rack.
7) Once cool, frost with a homemade butter cream frosting and add sprinkles or enjoy plain!