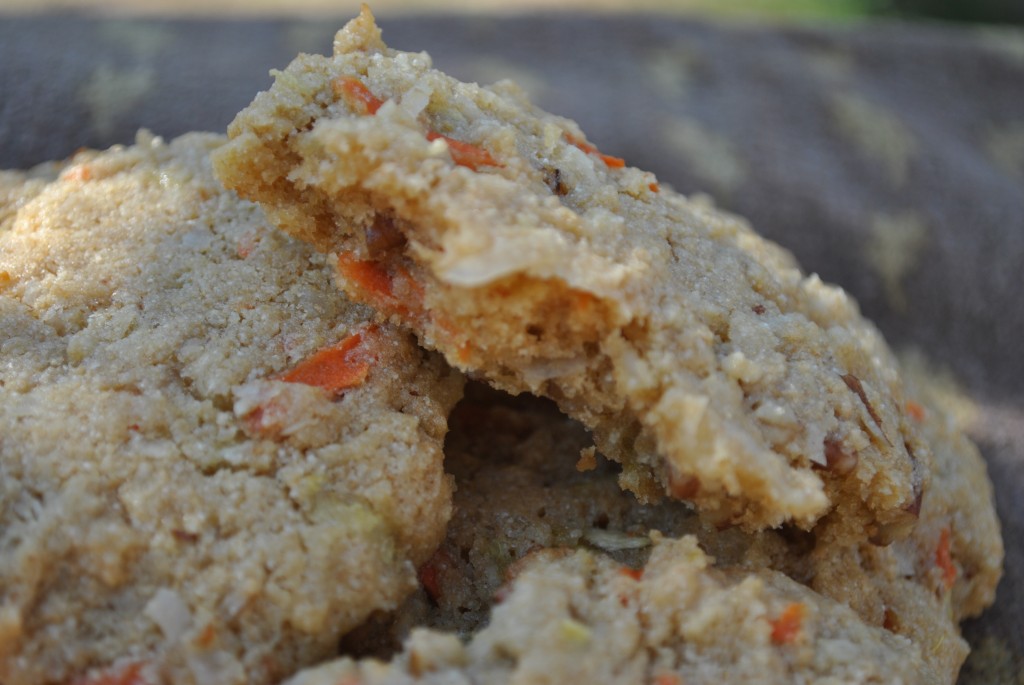 We are a pretty active family, always on the go doing something. When we made the switch to eating healthier, I knew I had to find a good replacement for breakfast bars, granola bars and other on-the-go convenience foods. I just sat down and thought about what I wanted in a cookie and decided that it should be 1) healthy and 2) have more whole grain/natural ingredients. This is what I came up with.
There must have been someone smiling down on me that day, because the cookies I made were an immediate family favorite and they are fantastic. Not only are they perfectly acceptable for breakfast they make a good snack as well. Nothing gets you back to hiking faster than a couple of these cookies for snack and a big bottle of water!
Full of coconut oil, un-sweetened coconut flakes, carrots, zucchini and nuts these will give you the energy you need to tackle your day.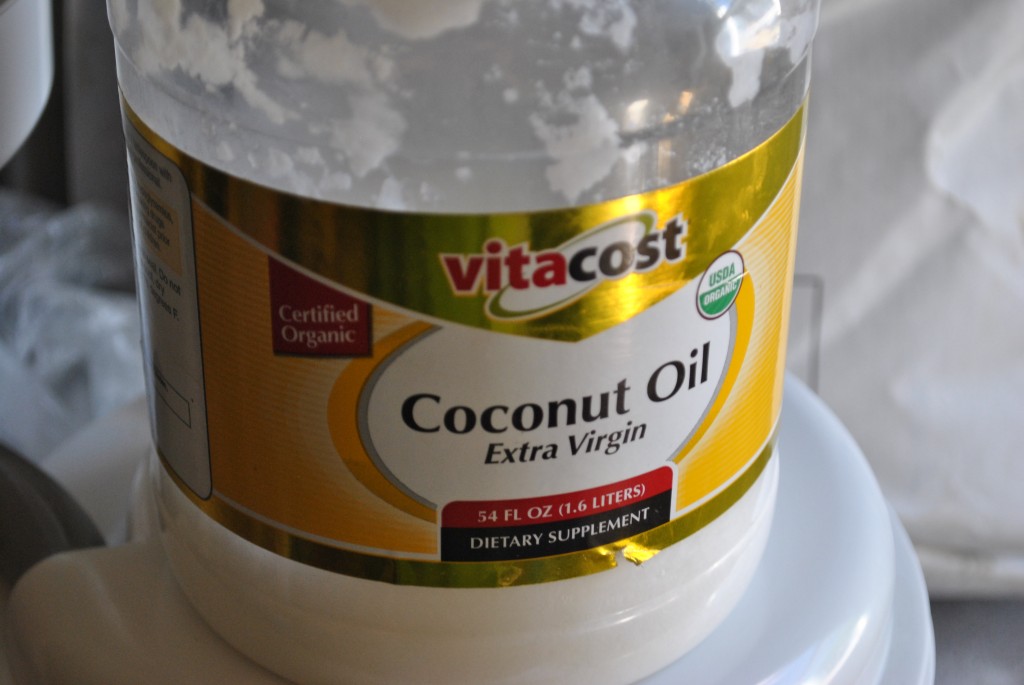 Of course, to start the recipe I milled up some flour using my handy WonderMill. It's so much fun!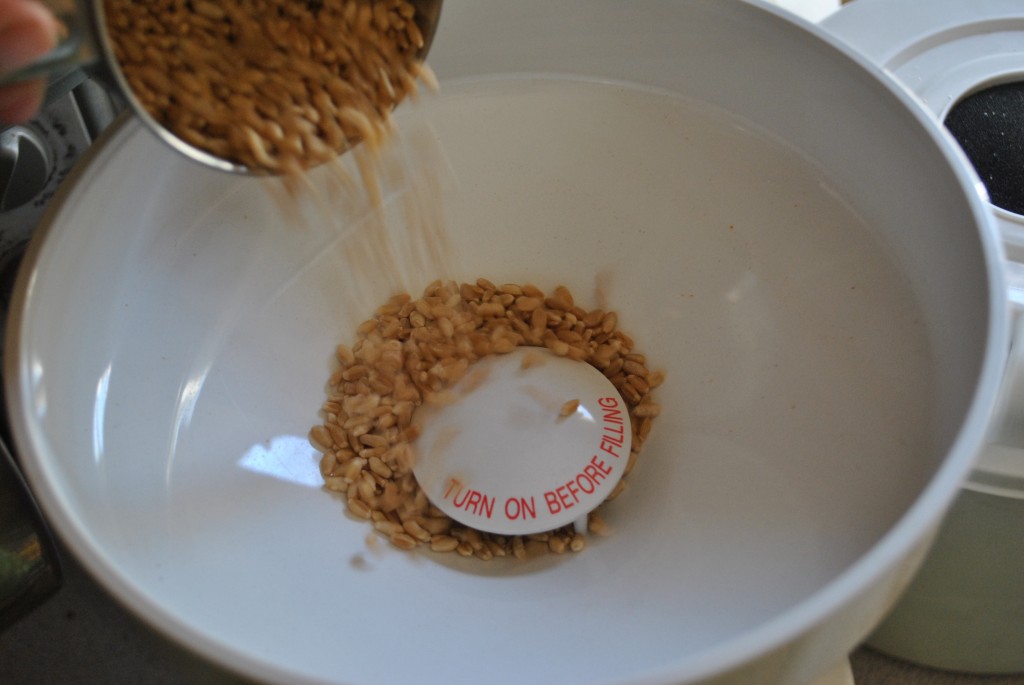 Now I mix the ingredients together. I blend the coconut oil and the butter together with the brown sugar. I kind of cheat because the butter today was fresh from my churning of butter this morning, it was already pretty soft so things really creamed together fast. It's a perk of having your own milk cow. :)We are using brown sugar because the flavor is more intense without using as much. Win-win. Here you can see all the goodies hanging out waiting to be blended up.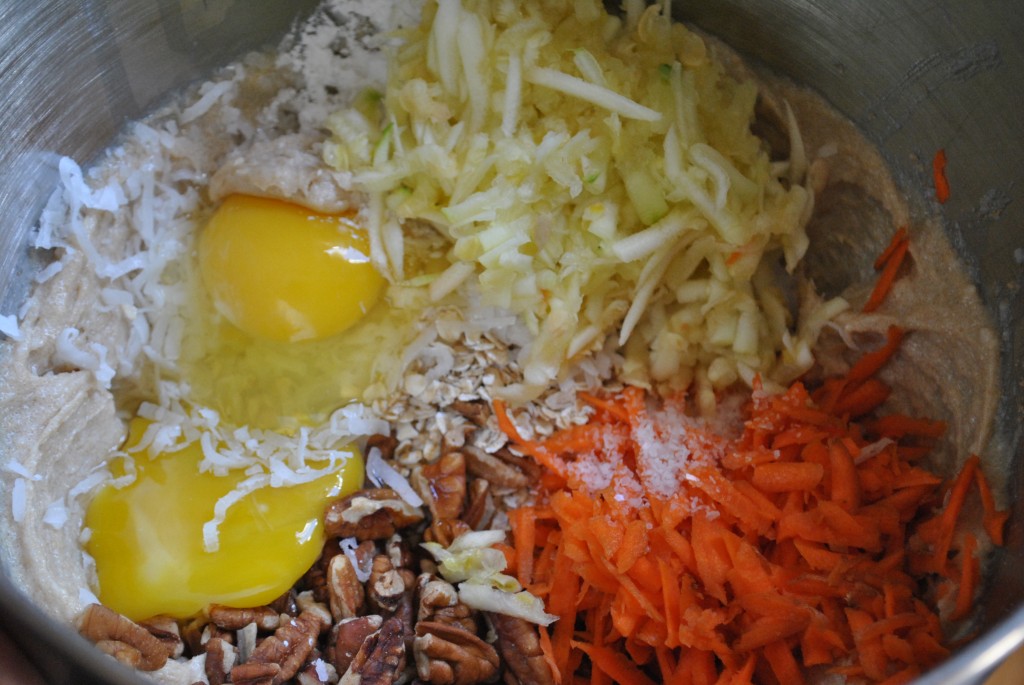 Scoop these out by 1/4 cup and bake 6 at a time until the edges are golden and the middles are just set. Don't over bake!
Let them cool completely and store in a cool, dry place. Cookies can be frozen for up to 6 months. Just let them defrost in the fridge overnight and you can enjoy a perky cookie for breakfast.
Breakfast Cookies
3/4 cup coconut oil
1/4 cup butter
3/4 cup brown sugar
2 eggs
1/2 cup coconut
1/2 cup oats
1/2 cup pecans
1/2 cup carrot, grated
1/2 cup zucchini, grated
1 teaspoon baking powder
1 teaspoon salt
2 1/4 cups freshly ground whole wheat flour
Beat the butter and coconut oil together until fluffy; add sugar and continue to beat until there is are no more visible grains of sugar. Beat in eggs, one at a time until completely incorporated. Mix in coconut, oats, pecans, carrot and zucchini. Mix well. Add in remaining dry ingredients and stir until just combined. Drop by 1/4 cup onto a lightly greased cookie sheet and bake for 10 minutes at 350 degrees. Let cool. Makes about 2 dozen.