Making your own tortillas is easy, fun and results in the most deliciously fresh tortillas you could ask for. Want to push the envelope on fresh and delicious? Grind your own masa!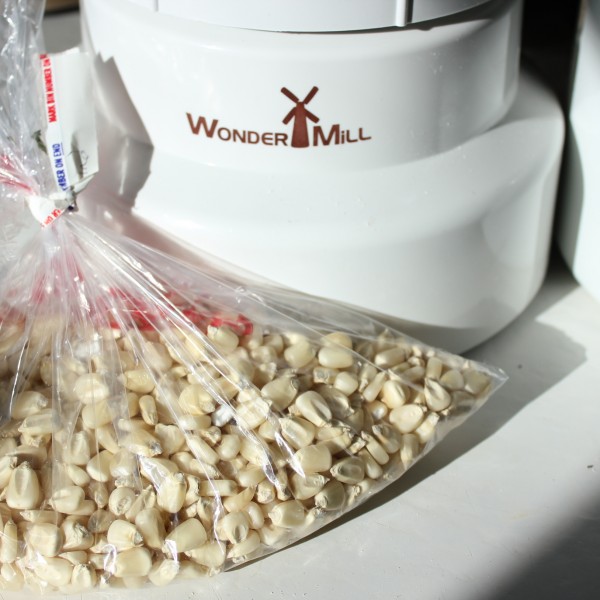 I picked up some dried hominy at the discount food store for about 50 cents a pound and let the WonderMill do its thing between the pastry and bread settings. The resultant masa was just as fine and fluffy, if not more so than the store bought stuff AND i know there aren't any hidden 'other' ingredients tucked in.
To make your own tortillas it is helpful if you have a tortilla press, especially for corn tortillas. I got mine at a thrift store, so keep your eyes peeled! Grab your press, a wide pan, a little cooking oil and start brainstorming what you'll serve inside your delicious homemade tortillas!

Easy Homemade Corn Tortillas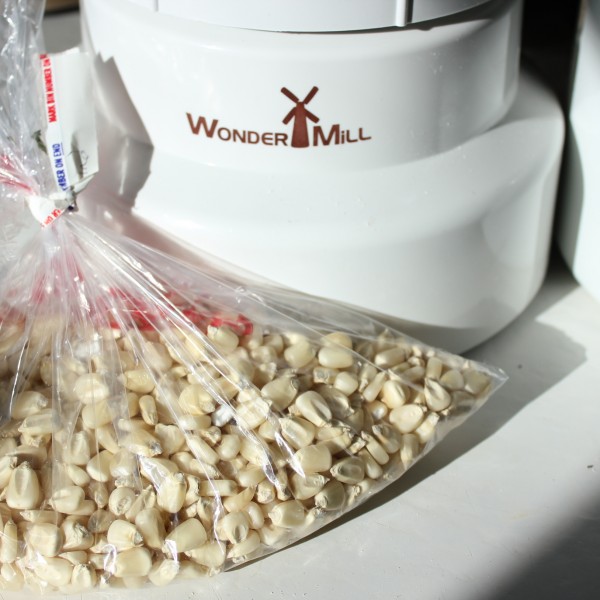 Corn tortillas are easy to make at home and don't fall apart as easily as packaged ones!
Ingredients
1 cup masa
⅔ cups cold water
⅛ tsp salt
optional flavorings: chilly powder, cumin, cayenne, etc
(Instructions for increasing or decreasing for more/less servings can be found on most packages of masa flour)
Instructions
Mix the masa with the salt and optional seasonings, then the water, blending to form a dough. Let dough rest, covered for about 20 minutes. When ready, form into 1½ inch balls, one at a time placing in tortilla press (sandwiched betwixed wax paper) and press flat. Carefully peel wax paper off of tortilla, not the other way around. If you accidentally break off a chunk of tortilla, just reform the ball and squish again.
Heat two minutes per side in a hot pan on medium heat or until cooked through and slightly puffing off of pan. Place in a tortilla warmer or lidded pan (off heat) until ready to use. Tortillas can also be frozen.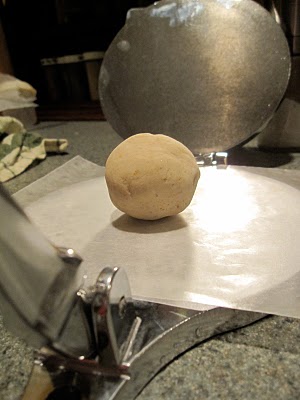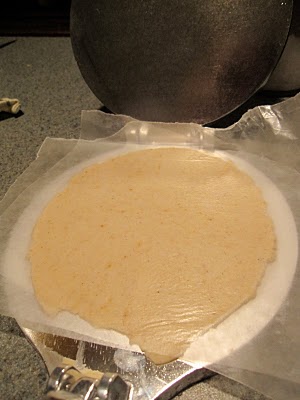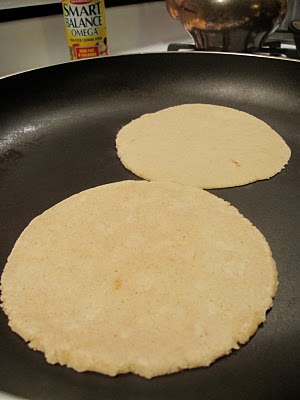 What do you like to serve in corn tortillas? Fish tacos? Pulled pork? Fry them up and make them tostadas? Whatever your filling: Enjoy!