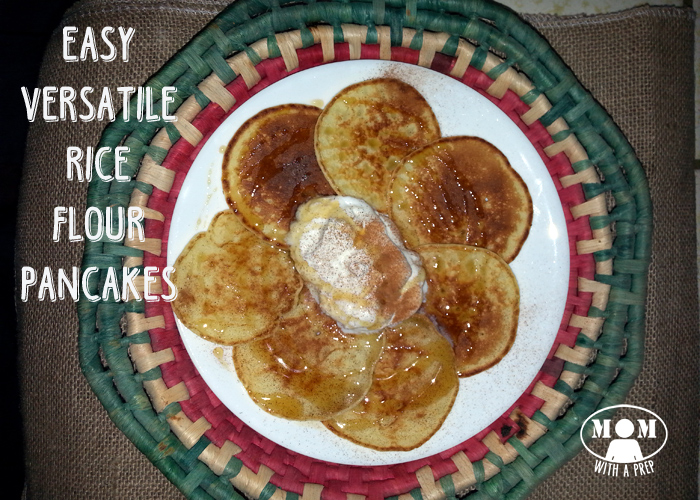 Pancakes are the favorite go-to food for our family's breakfast. They are easy, they can be frozen after big batches are made and stored in the freezer so the kids can help themselves.
So it stands to reason that when I joined the Wonder Mill challenge, I had to go all out and do a pancake roundup! Check out the recipes for Easy Cornmeal Pancakes or Cinnamon Sugar Quinoa pancakes!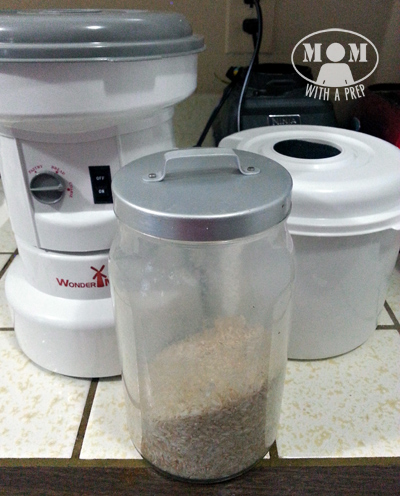 Learning to use the variety of flours available to us has been fun. Rice flour seemed an easy choice because we stock so much of it in our food storage. It's versatile, and with the variety of rice that abound, your flour will be new and exciting every time! We used a mix of brown rice and long-grain basmati in this application.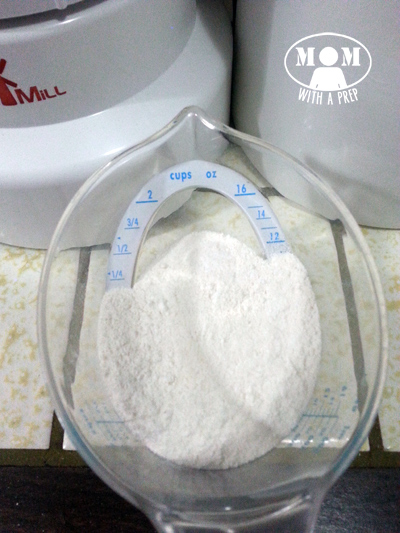 An important thing to note is that flours don't grind in a 1:1 correlation. Some do, some create less flour, some create more flour. In our process, 1 cup of rice created 1.25 cups of rice flour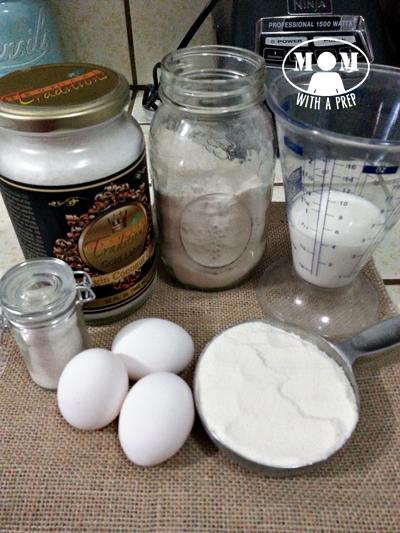 For our rice pancakes, we created a base pancake to allow for the introduction of great flavor for the end product. It allows the boy who loves the hazelnut chocolate spread to smear them to his delight, and the boy who is a purist to drizzel with honey and find his pancake bliss.
However, you can add so much to the recipe to round out flavors like a little cinnamon and sugar or a few chocolate chips or blueberries.
Easy and Versatile Rice Flour Pancakes
Ingredients:
3 eggs
1/2 C milk
1 TB coconut oil (melted)
1/2 tsp salt
1 C rice flour
Directions:
Beat the eggs in a mixing bowl. You want a good froth!
Add milk, oil and salt and beat again.
Whisk in the flour until thoroughly incorporated. You dont have to worry about overmixing as there is no gluten to worry about.
Cover bowl with plastic wrap and set on the counter for an hour or store in the refrigerator overnight to allow it to ferment as there are no natural leveners for this pancake. The fermentation process is key.
Set your griddle on medium high and place 2″ scoops of batter on griddle.
Cook until the edges of the pancake are dry, and the center is no longer glossy. These don't bubble the way conventional pancakes do, so this is your visual clue of when to flip them!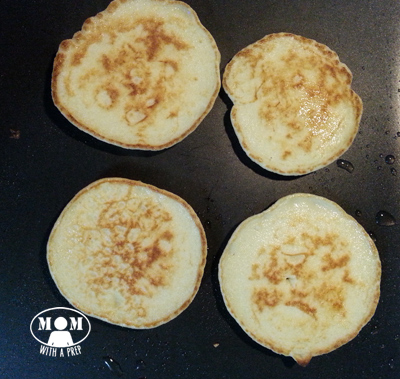 We found working without an oil on a non-stick surface was better for browning overall. Your mileage may vary.
If you'd like to see the original recipe, you can click here. They have a nifty converter so that you can change the serving sizes to what you need, and the recipe changes for you.
We served our pancakes with a big dollop of vanilla greek yogurt, sprinkled with cinnamon and drizzled with honey. YUM! These make perfect after dinner pancake treats. Think of them a little bit like spongy pancakes. They are more firm in texture and are best eaten warm.