Well, everyone, it is time for the third recipe in line for
the Grain Mill Wagon challenge,
and once again,
I took an old family recipe, passed down to me,
and modified it to include lots of good and healthy things
 Here is your first glimpse of the cake that was a favorite of my father's,
and as such,
 holds a great amount of nostalgia for me when I make it: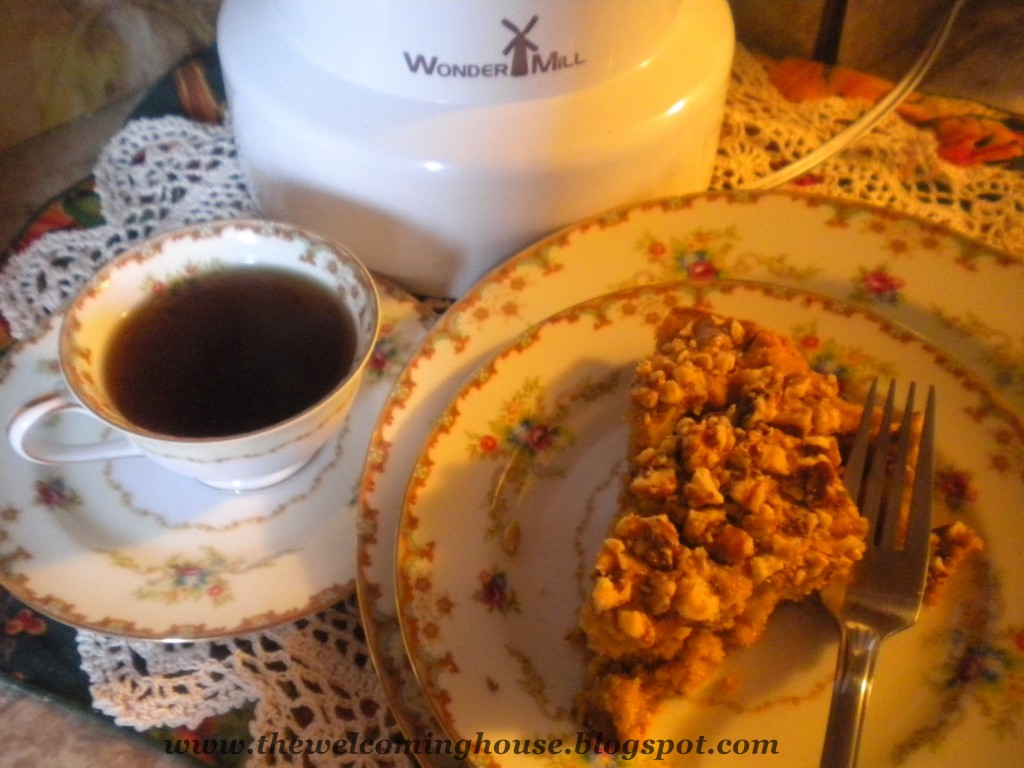 It stands alone as a wonderful dessert, or can be dressed up with a dollop of simple whipped cream or vanilla ice cream.
The richness and texture of the cake is enough to satisfy everyone at the table, from children to adorable 60+ year old Grandmas. 🙂
And making it couldn't be easier.
   As you can see in the pictures below, I mixed mine all in one bowl, then poured it into a greased cast iron skillet and baked it.
After an hour of baking, it comes out moist, rich, and steamy…just waiting for someone to take the first bite.
 So whip out your mixer, and try out the newest recipe from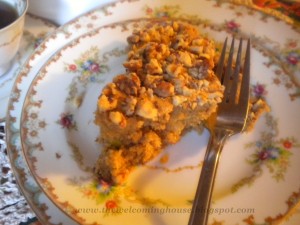 In a mixing bowl, combine the following ingredients, and whisk together until well blended: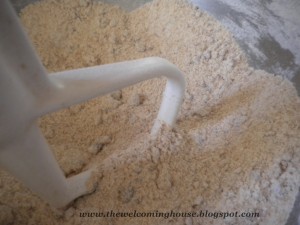 2 1/2 cups Whole Wheat flour,
(I used hard white spring wheat for this recipe)
1 1/2 cups Dark brown sugar
Once this is well blended, add in the following wet ingredients,
and mix well, beating on medium high speed.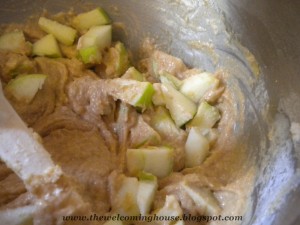 (I take 1/2 cup milk and add 1 Tbs lemon juice, then let sit for five minutes to sour)
1 1/2 cups applesauce or apple butter
 (very good alternative for a rich cake)
1 tart green apple, diced, such as a Granny Smith
Once this is well mixed, then let sit for the freshly ground whole wheat flour
to absorb the liquids while you toast 3/4 cup chopped walnuts.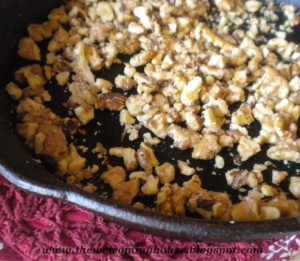 I let them brown for a few minutes,
then set them aside while I pour the batter
into a greased cast iron skillet,
or a greased 9 X 13 cake pan.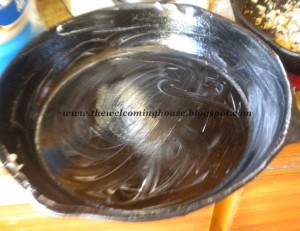 Top with the walnuts, and press lightly into the top of the cake.
Place in a pre-heated 350* oven, and bake for one hour.
 Once done, take out, and let sit for about 5 minutes, then serve.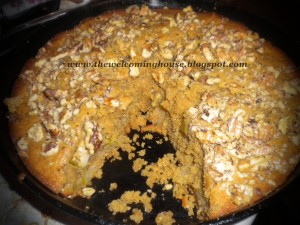 This cake is excellent while warm, 
and makes a great breakfast or snack the next day as well.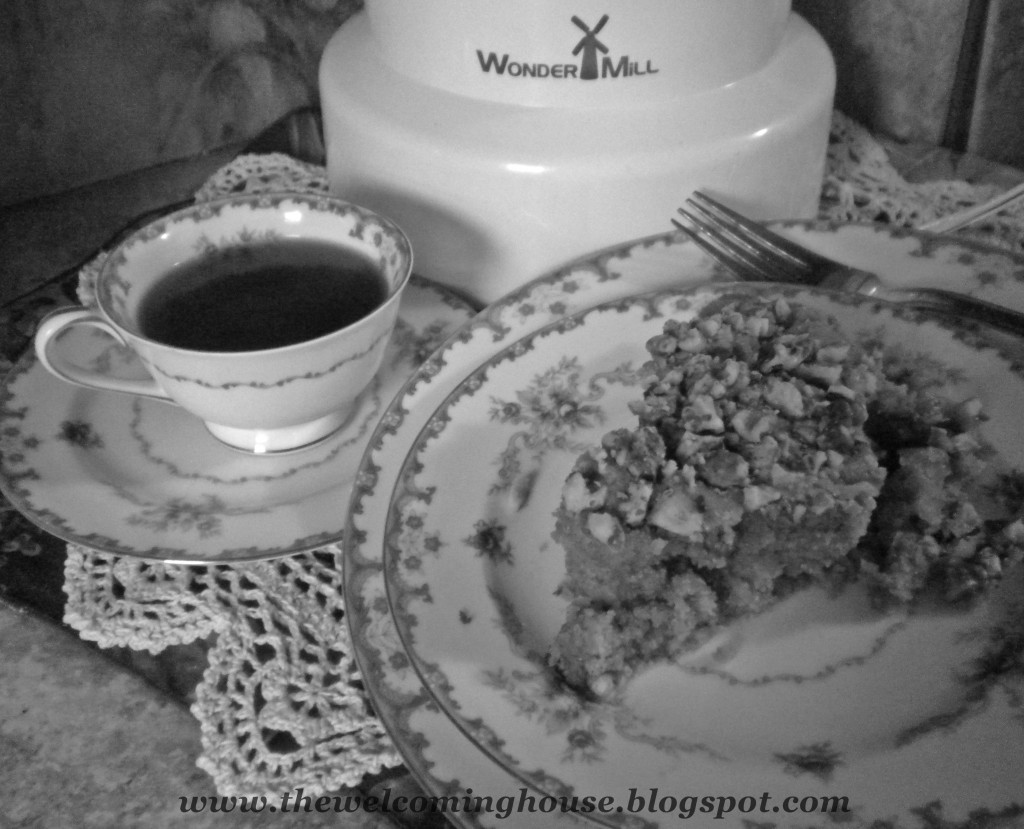 Stop back tomorrow over at the blog
for our latest Almost-Wordless Wednesday,
where I give you a picture treat of fall here on the prairie,
with all its beauty.
Many Blessings to you and yours,