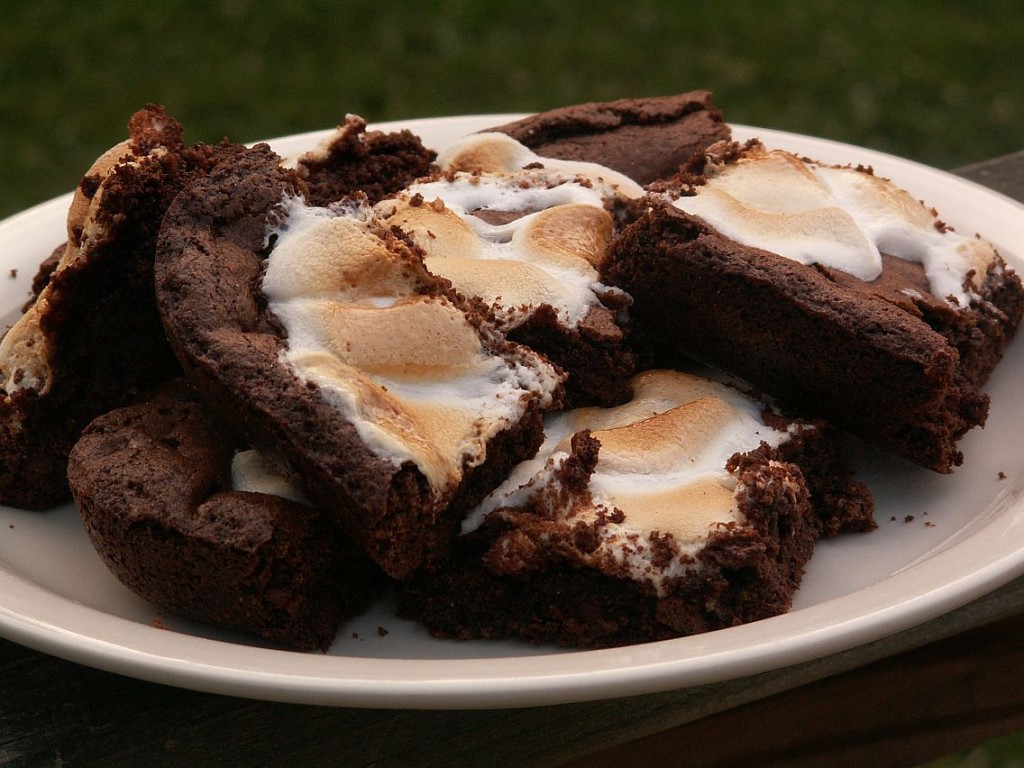 I have been trying to replace whole grains in traditional recipes and decided to try it with my brownie recipe.  I was a little skeptical if the kids would still enjoy their brownies.  I'm glad to say that they loved them.
I began this recipe by grinding organic hard red wheat.  Approximately 2 cups of wheat berries yielded 3 cups whole wheat flour.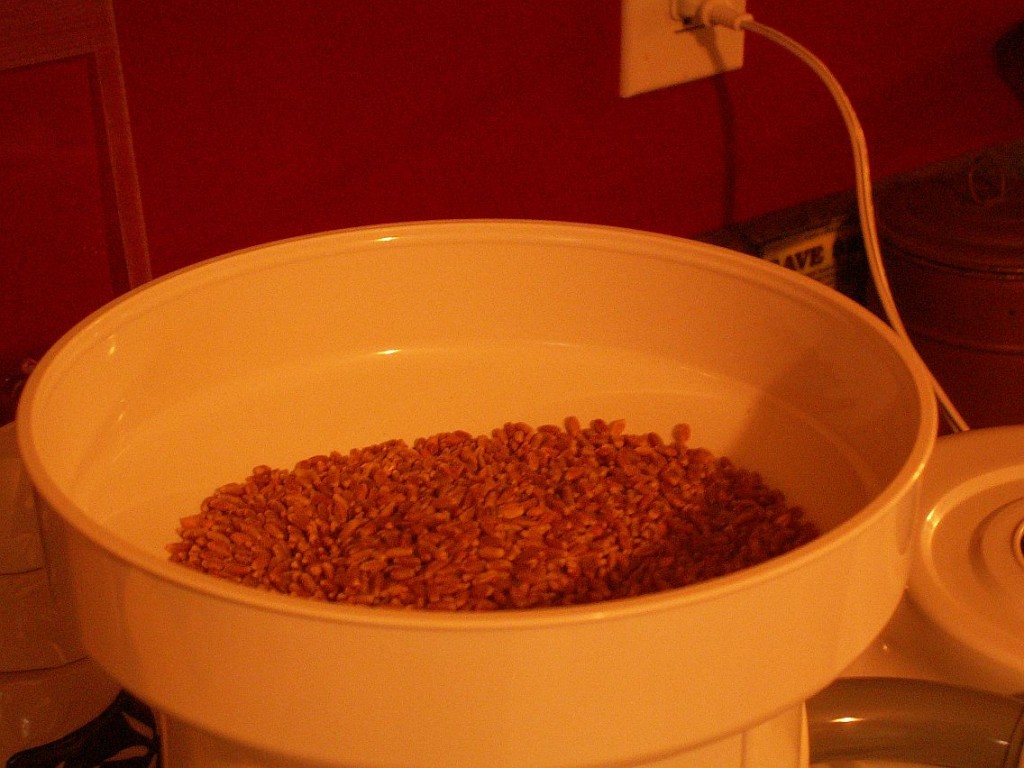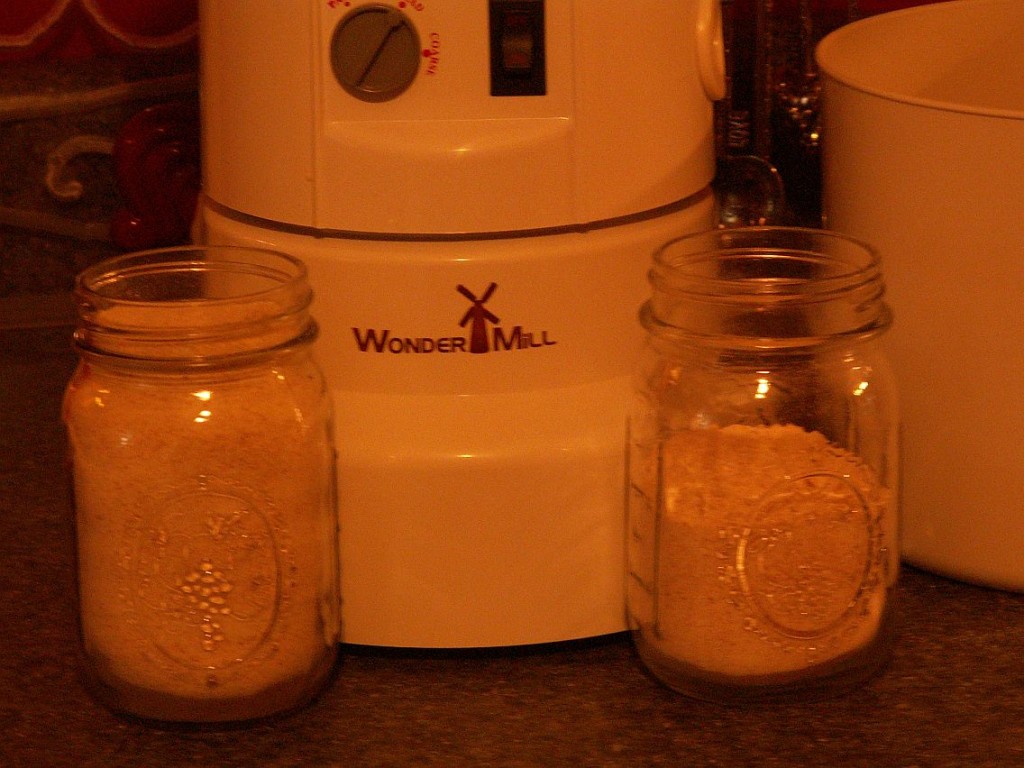 Ingredients
2 cups (12-oz. pkg.) Semi-Sweet Chocolate Chips – divided
1/2 cup (1 stick) butter or margarine, cut into pieces
3 large eggs
1 1/4 cups whole wheat flour
1 cup granulated sugar
1 teaspoon vanilla extract
1/4 teaspoon baking soda
½ package mini-marshmallows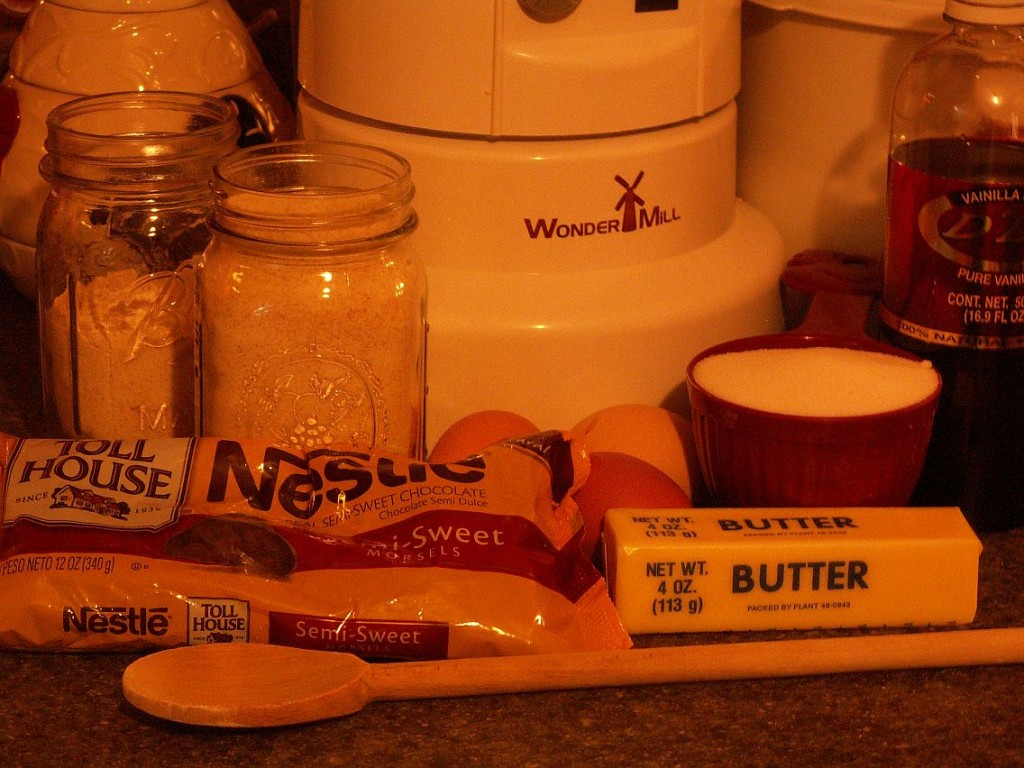 DIRECTIONS
PREHEAT oven to 350° F. Grease 13 x 9-inch baking pan.
MELT 1 cup chocolate chips and butter in large bowl in microwave.  Set microwave to 50% power and melt in 30 second increments stirring between each increment until melted, stir until smooth. Stir in eggs. Stir in flour, sugar, vanilla extract and baking soda. Fold in remaining chocolate chips. Spread into prepared baking pan.
BAKE for 15 minutes, remove from oven, sprinkle marshmallows over top and return to oven for seven additional minutes or until marshmallows have slightly browned. Cool completely in pan on wire rack. Cut into bars.