One of my favorite things to bake (and eat if I'm being honest) are cinnamon rolls.  They are super simple and give my family a great source of whole grain while indulging their sweet-tooth all in one bite.  The great thing about this recipe is it can be used for so many things, not just cinnamon rolls.  The basic recipe makes enough dough for 12 nice sized cinnamon rolls and a loaf of bread.  Depending on the week, and how hungry my family is, cinnamon rolls don't last very long so I usually make 24 and save myself the trouble.
2 cups hot water
1/2 cup honey
1/2 oil (I use olive)
2 tbsp lecithin
1 tsp gluten
2 tsp salt
6ish cups wheat
1-2 tbsp yeast
Filling:
3/4 cup sucanat
3 tbsp butter (melted)
1 tsp cinnamon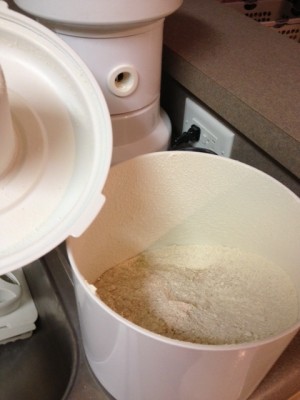 I always measure my wheat berries on a recipe like this where I know 4 cups of berries produces 6 cups of flour…in my experience it works and if it ain't broke, right?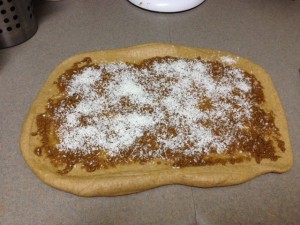 I roll my dough out into a rough rectangle and spread with the filling, in this recipe I added shredded unsweetened coconut to the cinnamon rolls, and in the recipe you'll see below I also added strawberry jam before I put the filling down.  Just trying to shake things up a bit.  You can really add whatever you like here.  If you want nuts, give it a whirl!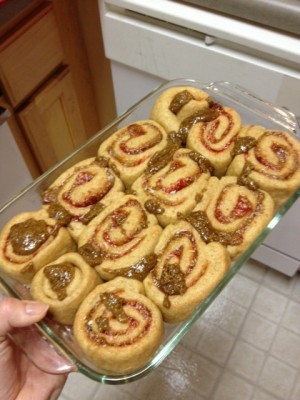 After you spread the filling, roll them up and cut them into roughly 12 pieces.  Don't forget, they have to rise at least once right before they go into the oven.  If you make the recipe into cinnamon rolls it will yield approximately 24.  You can put them in a glass casserole as I have here, or muffin tins also work well.  I do spray my pan, and if you use muffin tins, the liners work great!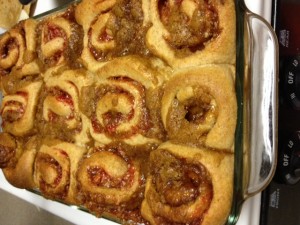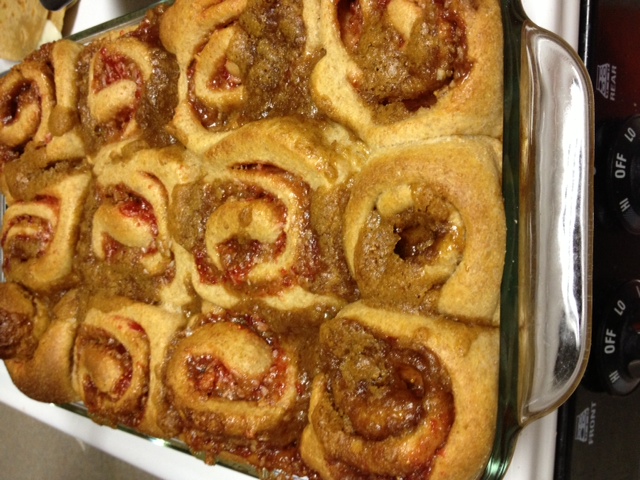 Bake at 350 for approximately 18 minutes.  These were hot out of the oven, and let me tell you I am having to force myself to stay in this seat they smell so good!  I would love to hear of other fillings your family enjoys in their cinnamon rolls! Enjoy!