My Bestie ran upstairs the other day and shoved a bag of chips in my face.  I knew it was going to be a good day. 🙂  "Try these!" She said.  "They are sooooo good!"  Who can argue with that?  So I crunched into one.  Wow.  She was right!  They were hummus chips.  Say what?  Have you ever heard of such a thing?  First ingredient – garbanzo flour.  We wondered if you could make your own garbanzo flour and I was instantly on a mission to figure it all out.  Sure enough, Sprouts has dried garbanzo beans (chickpeas) in bulk.  I bought some and headed home.  Today, I made them!  Let me just say – first try making chips from scratch and they are not amazingly pretty, BUT I was successful and it really wasn't that time consuming at all.
Here's the recipe (I doubled it, so my batch made 32 chips).
Crunchy Chili Chickpea Chips (original recipe from Daily Bites Blog).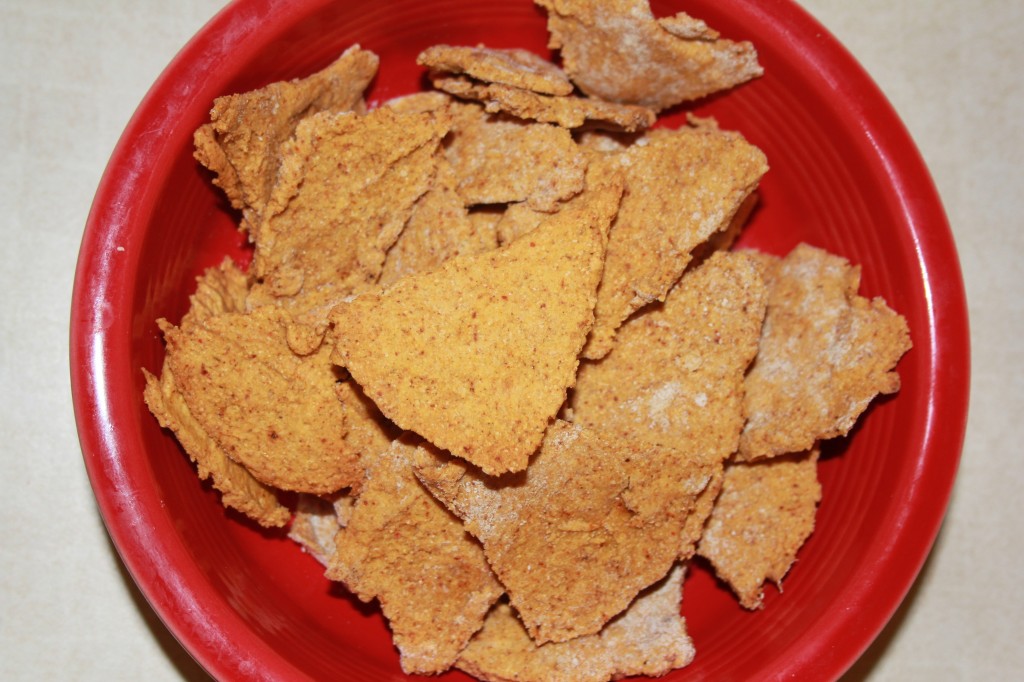 Makes 16 large chips
1 teaspoon chili powder
1/2 teaspoon sea salt
1/4 teaspoon ground cumin
1 teaspoon extra-virgin olive oil
1/4 cup water
I made my own garbanzo bean flour in the wondermill.  It was a total cinch   Just make sure the knob is set to the "coarse" setting all the way to the right.
Turn it on, throw in the beans and let it grind up.  I had to jiggle it a few times because those beans are big ol suckers, and sometimes got a little stuck.
Isn't that pretty?
Preheat the oven to 350 degrees F. Line a baking sheet with parchment paper.
In a medium bowl, whisk together the chickpea flour, chili powder, salt, and cumin. Stir in the olive oil with a fork. Add the water and stir or knead to combine and form a dough.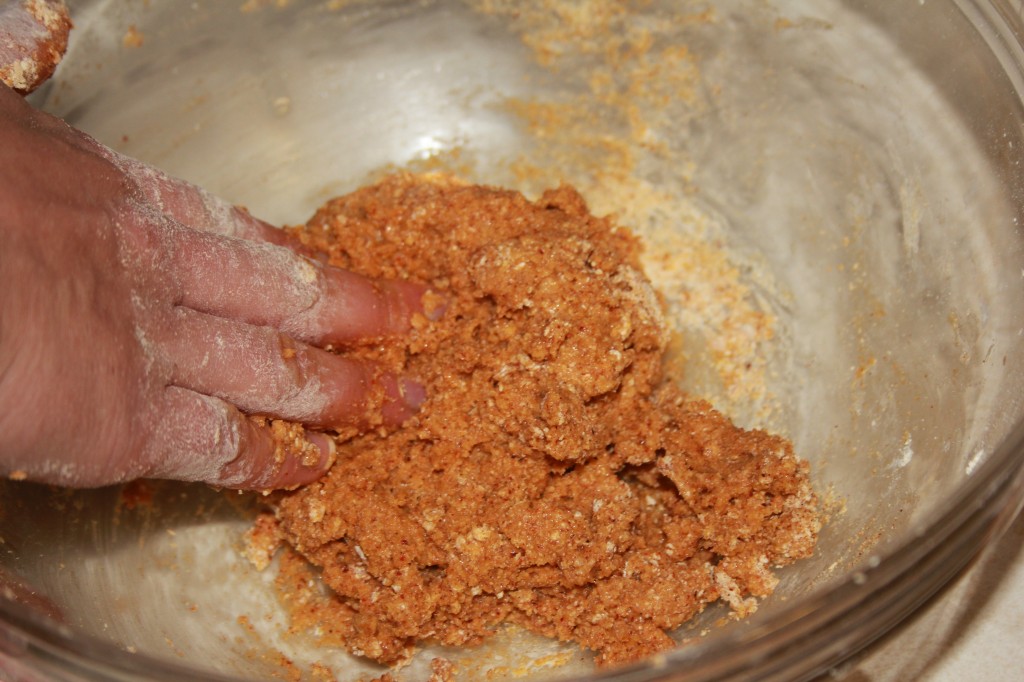 Divide the dough into 4 equal balls.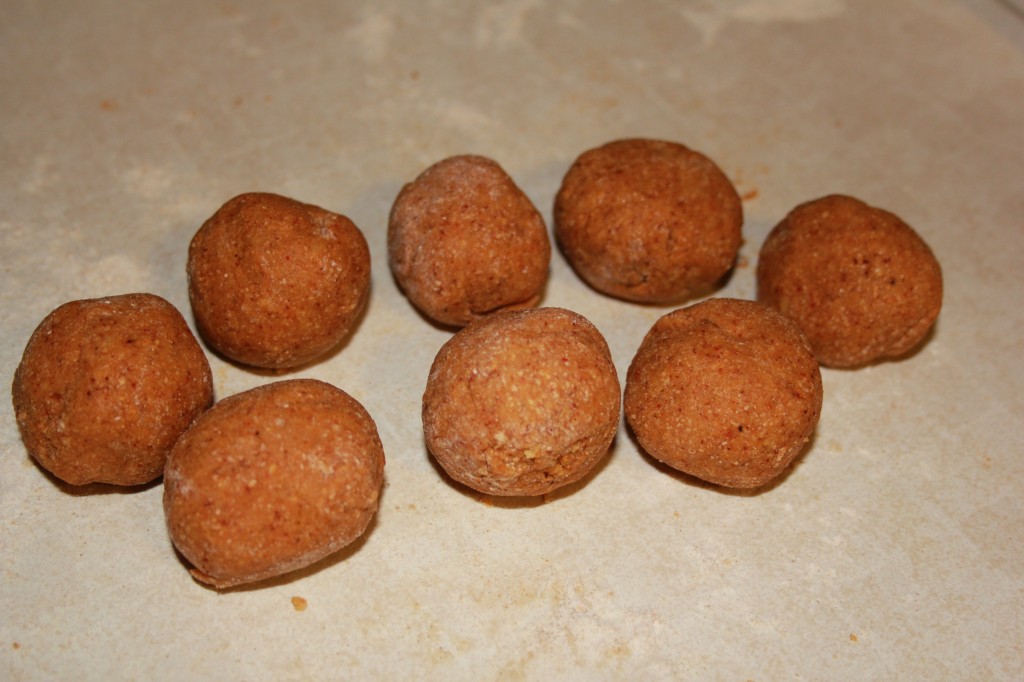 Roll each ball between 2 sheets of parchment paper to  an 1/8-inch thick round.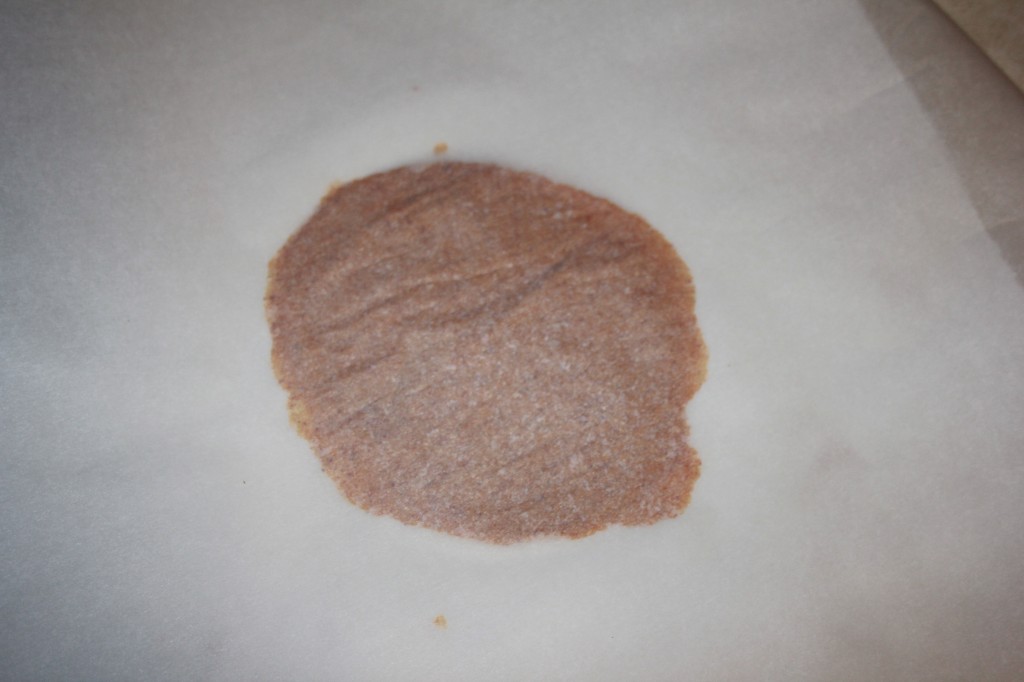 Cut each round of dough into quarters to form 4 wedges.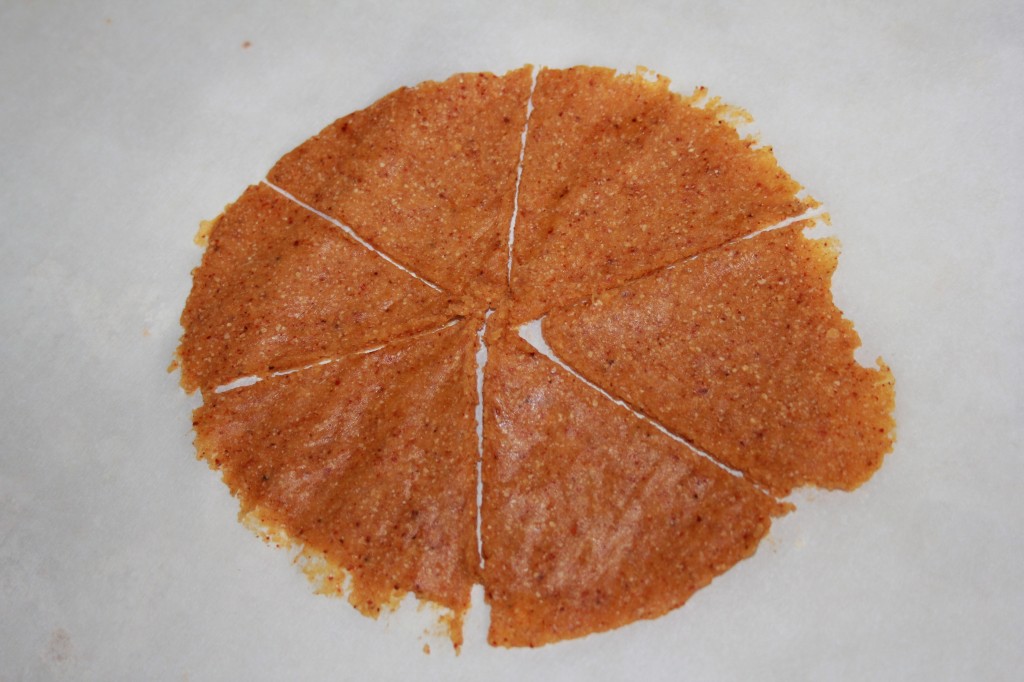 Use a thin metal spatula to transfer the chips from the rolling surface to the baking sheet, being careful not to tear them.
Haha.  Not the prettiest suckers, but oh well.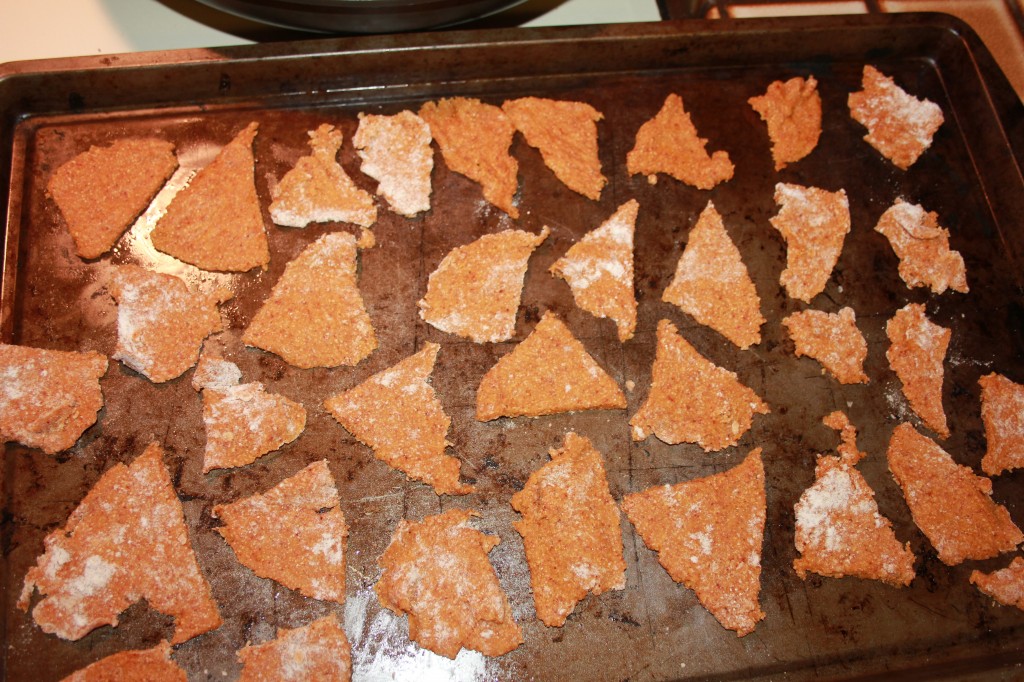 Bake the chips for about 15 minutes or until lightly browned and crispy. Cool completely before serving. (Best eaten on the day they are made.)