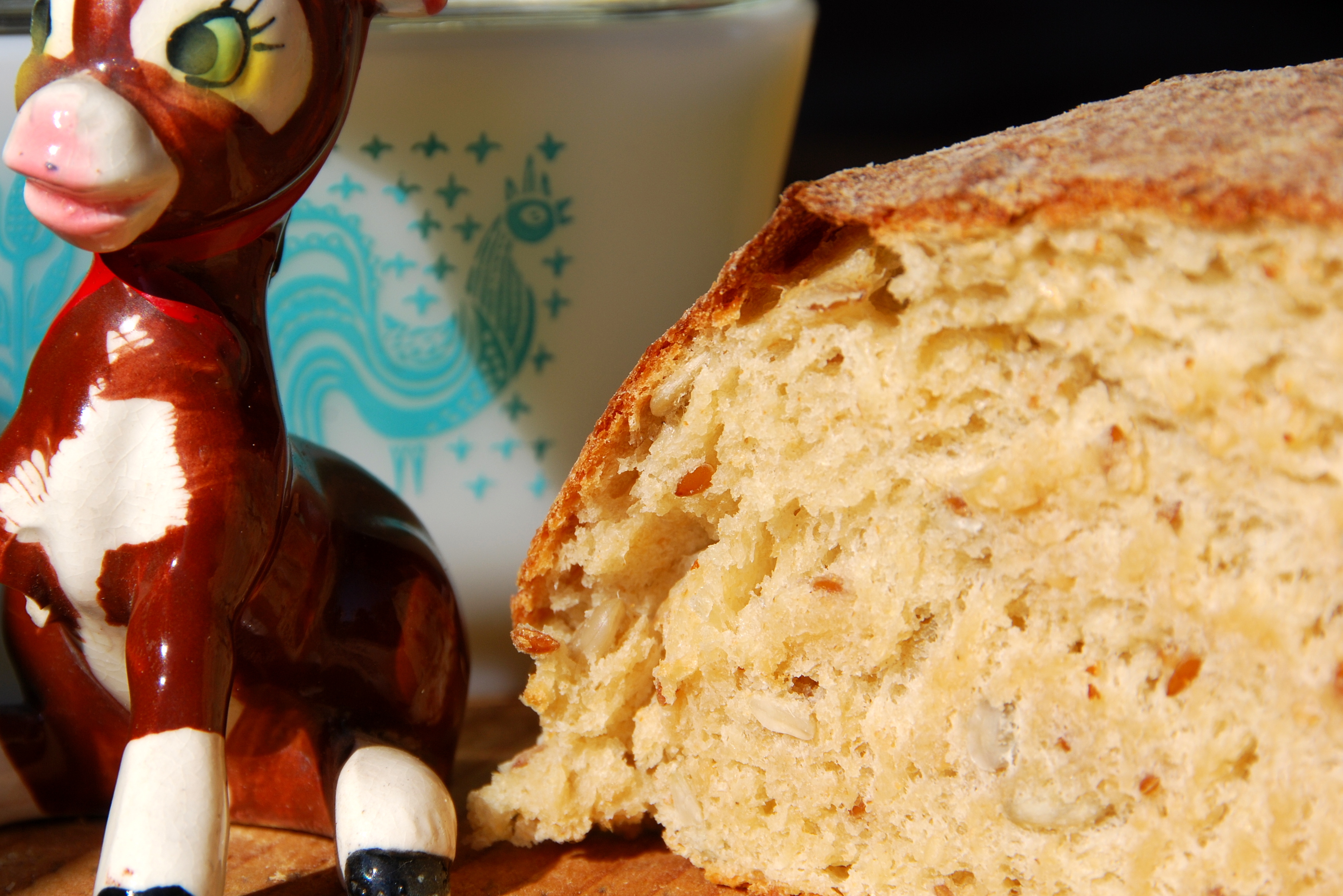 Seriously, bread? Now she's making her own bread? My recent trip to France inspired me to get back on the wagon and make my own loaves.  We didn't once eat packaged store bought, not once, and we ate more than our share of the stuff. Plus, it's in the genes. My Grandma is a breadmaking pro and Mom used to bake a white bread that we'd puddle with butter and eat while it was still steaming.
Here's pix from the first day of the newly inspired me and a buttermilk seed bread that turned out great! I'm so psyched about this Wonder Mill. I've wanted one for a long time. Freshly ground flour really does make a difference. Simple pleasures! Love good food!!
Recipe is at the end.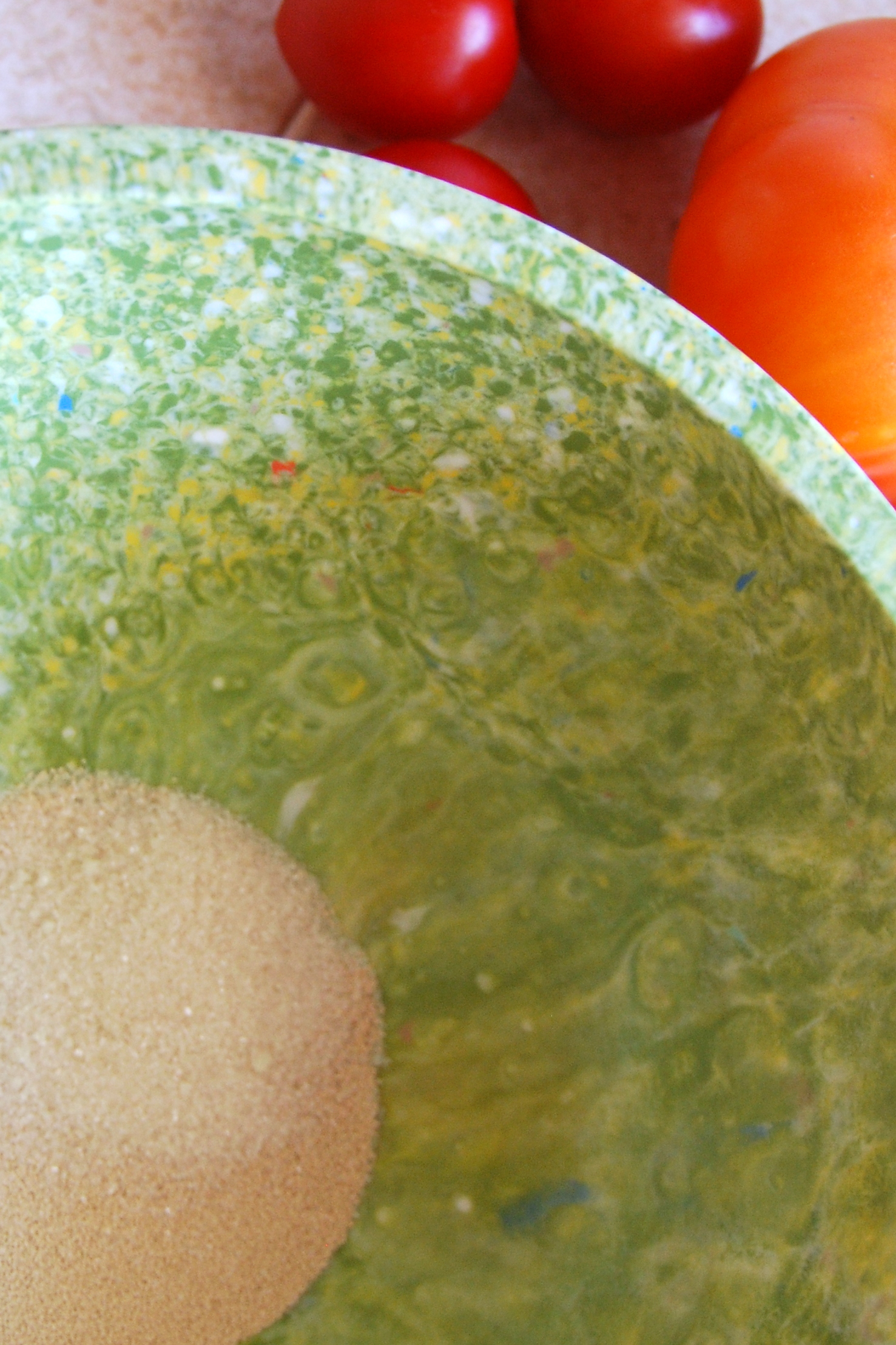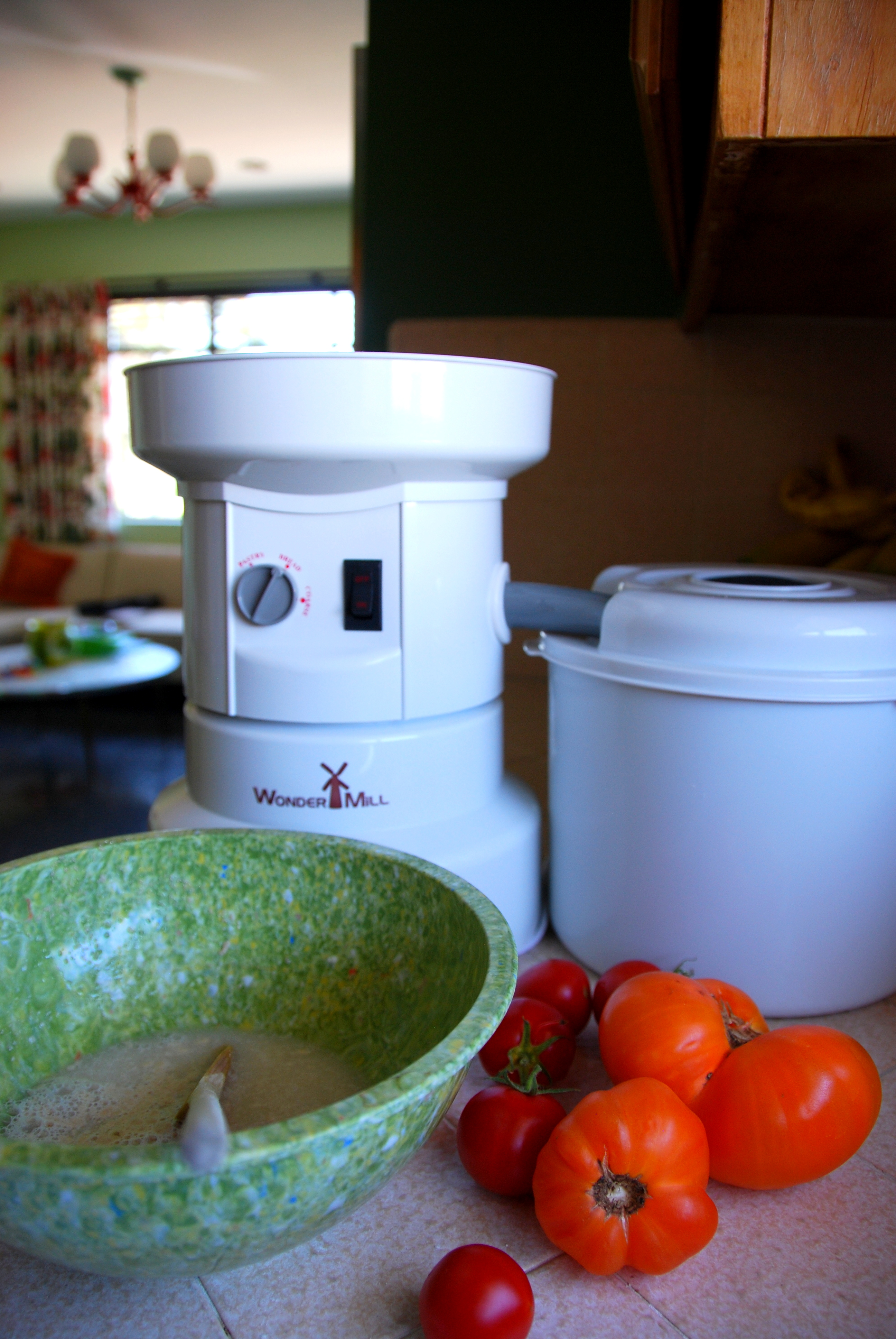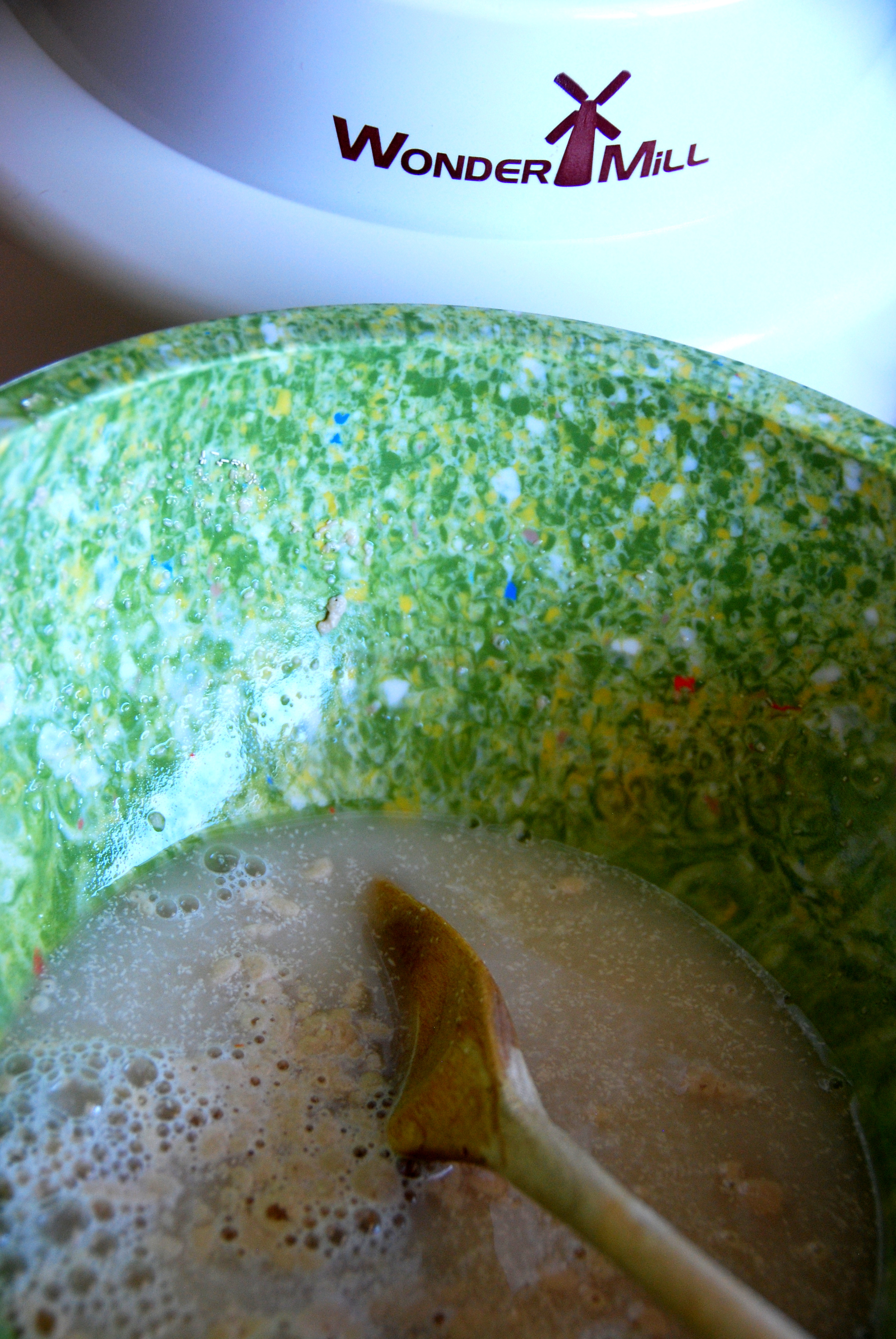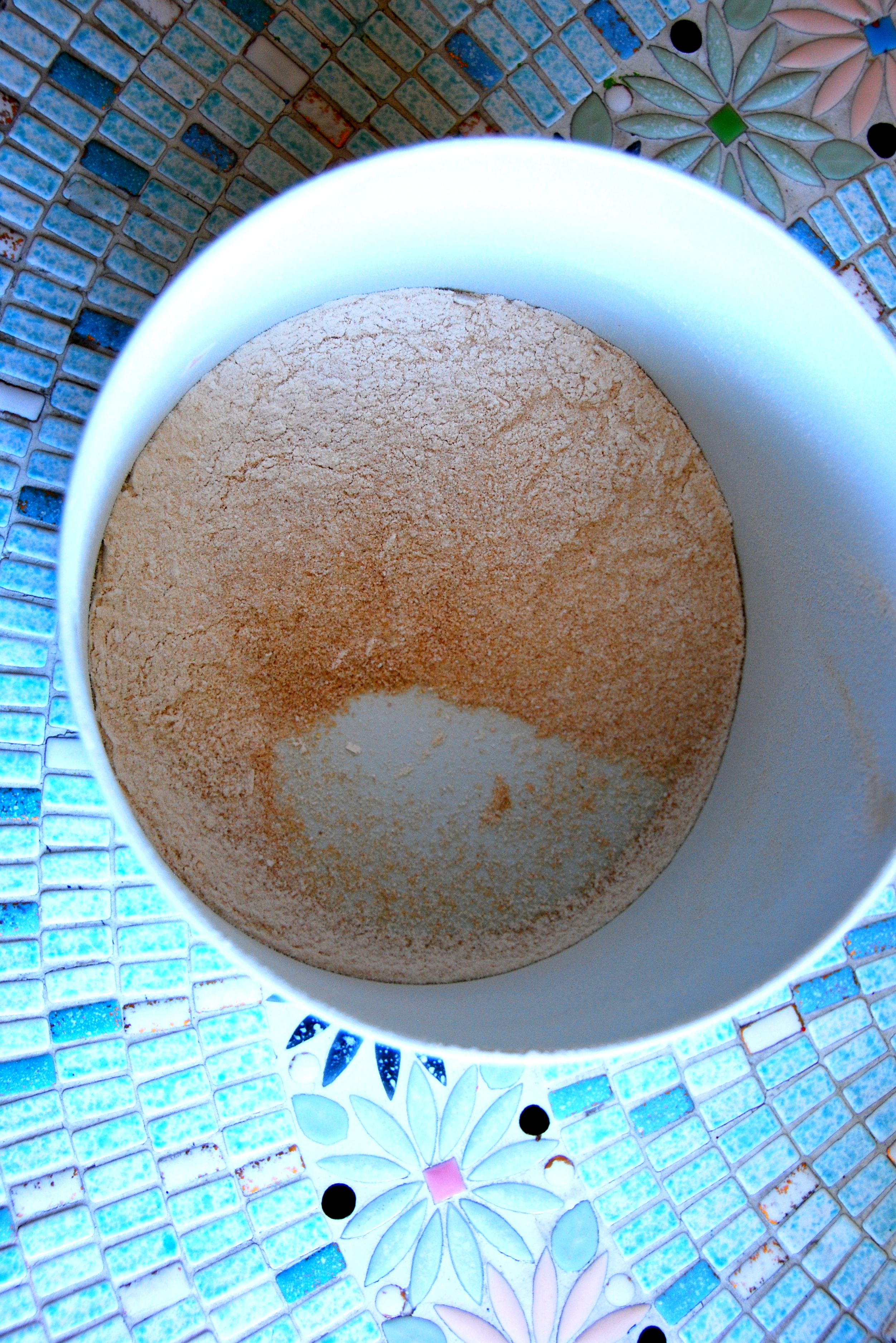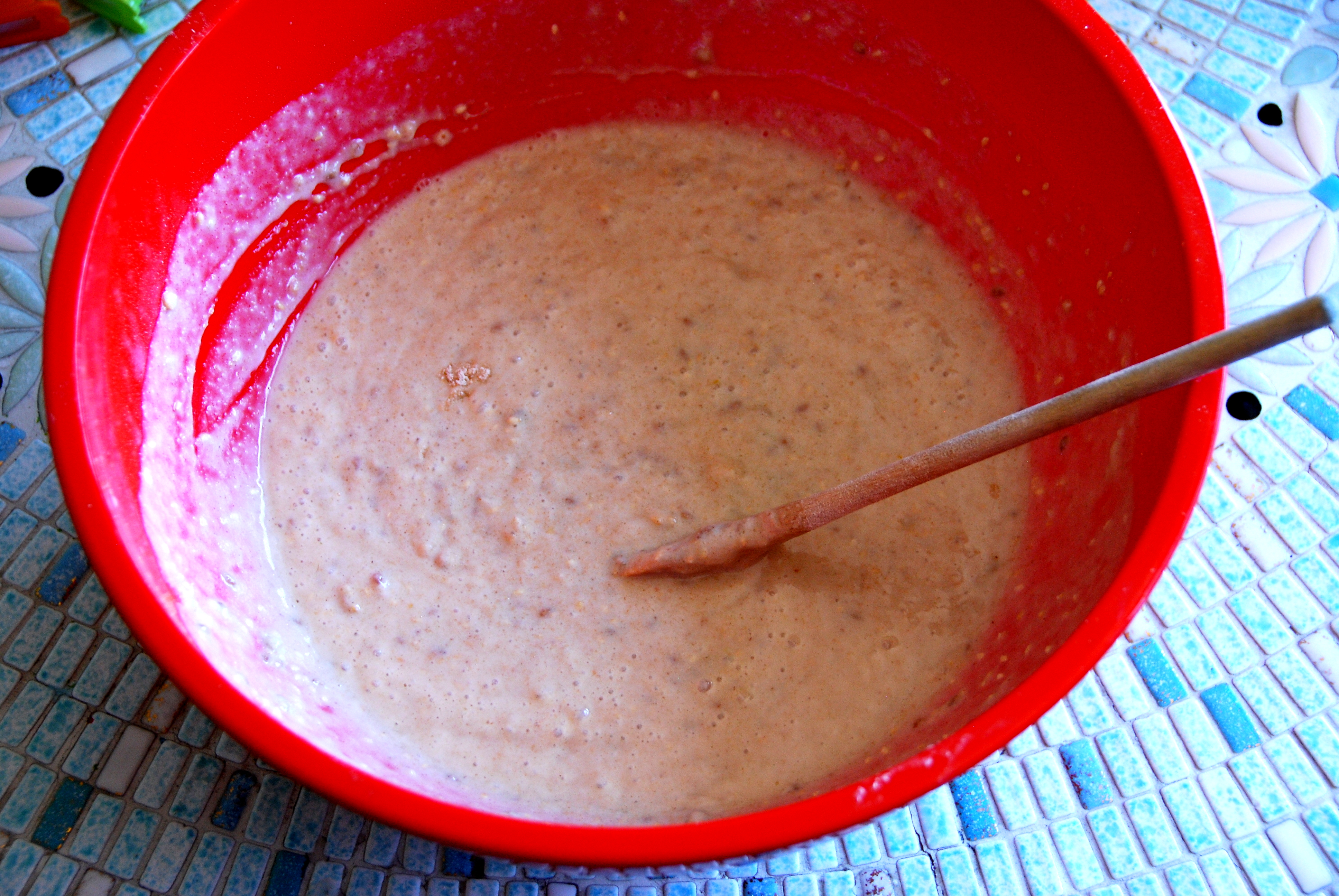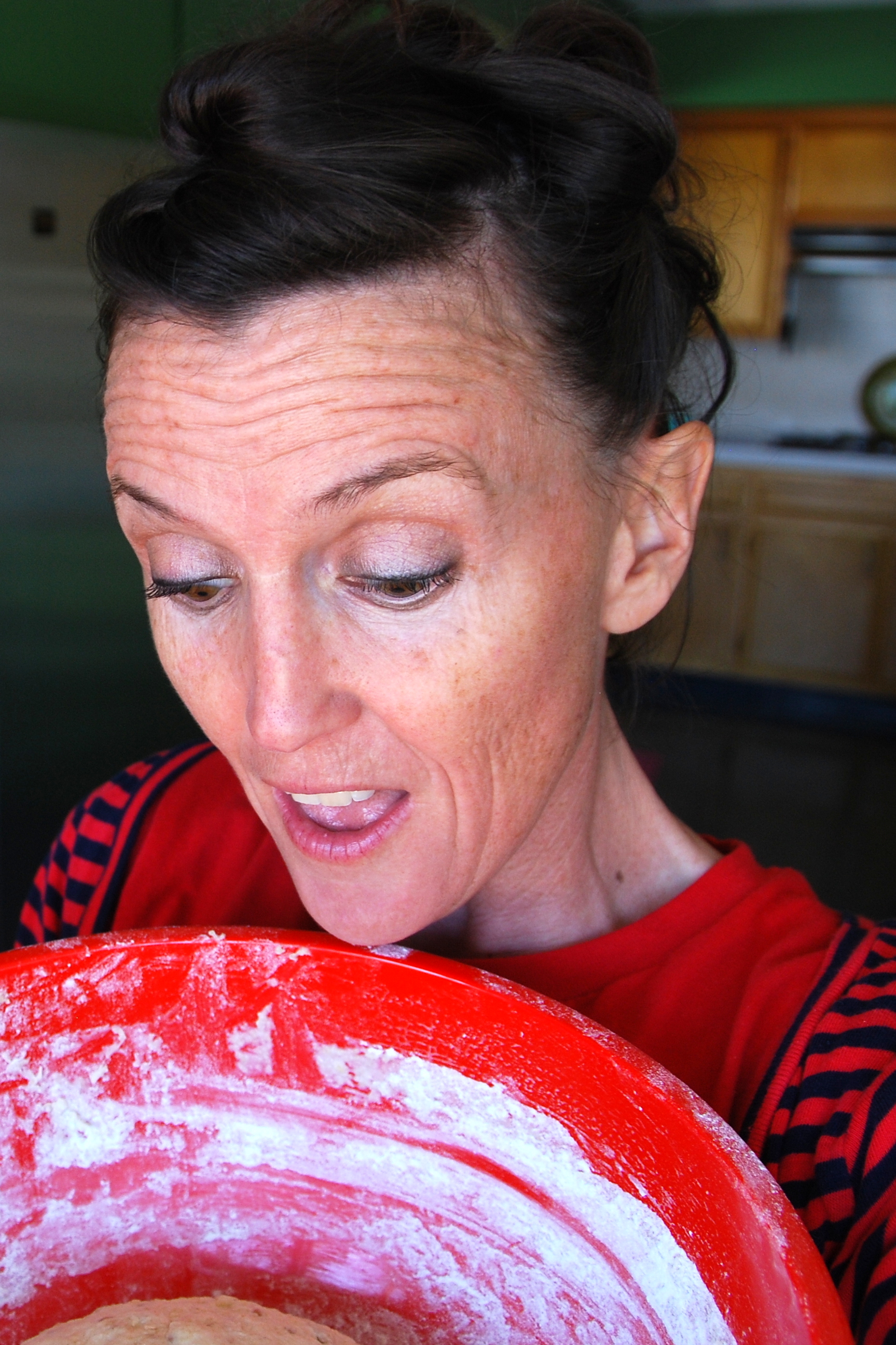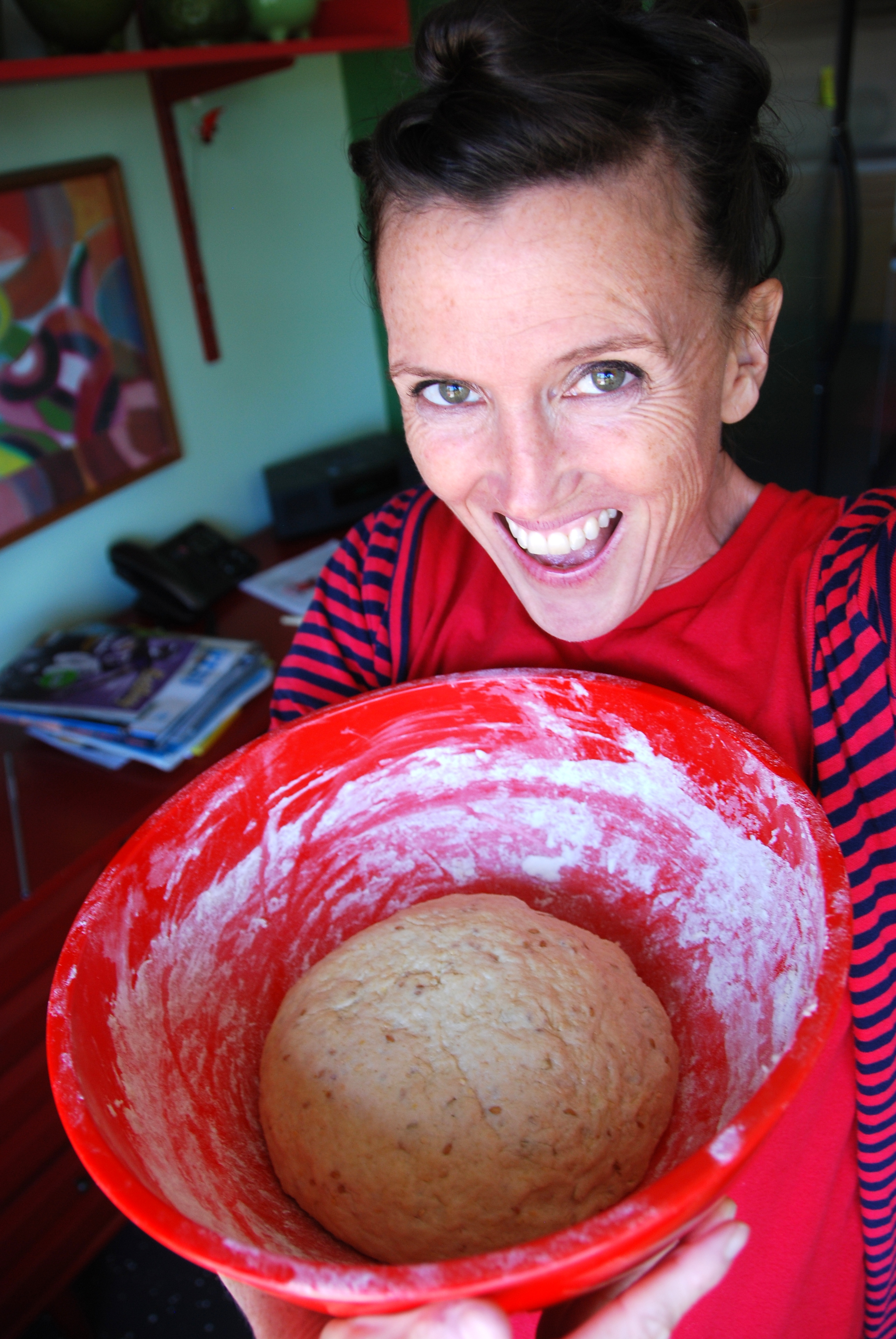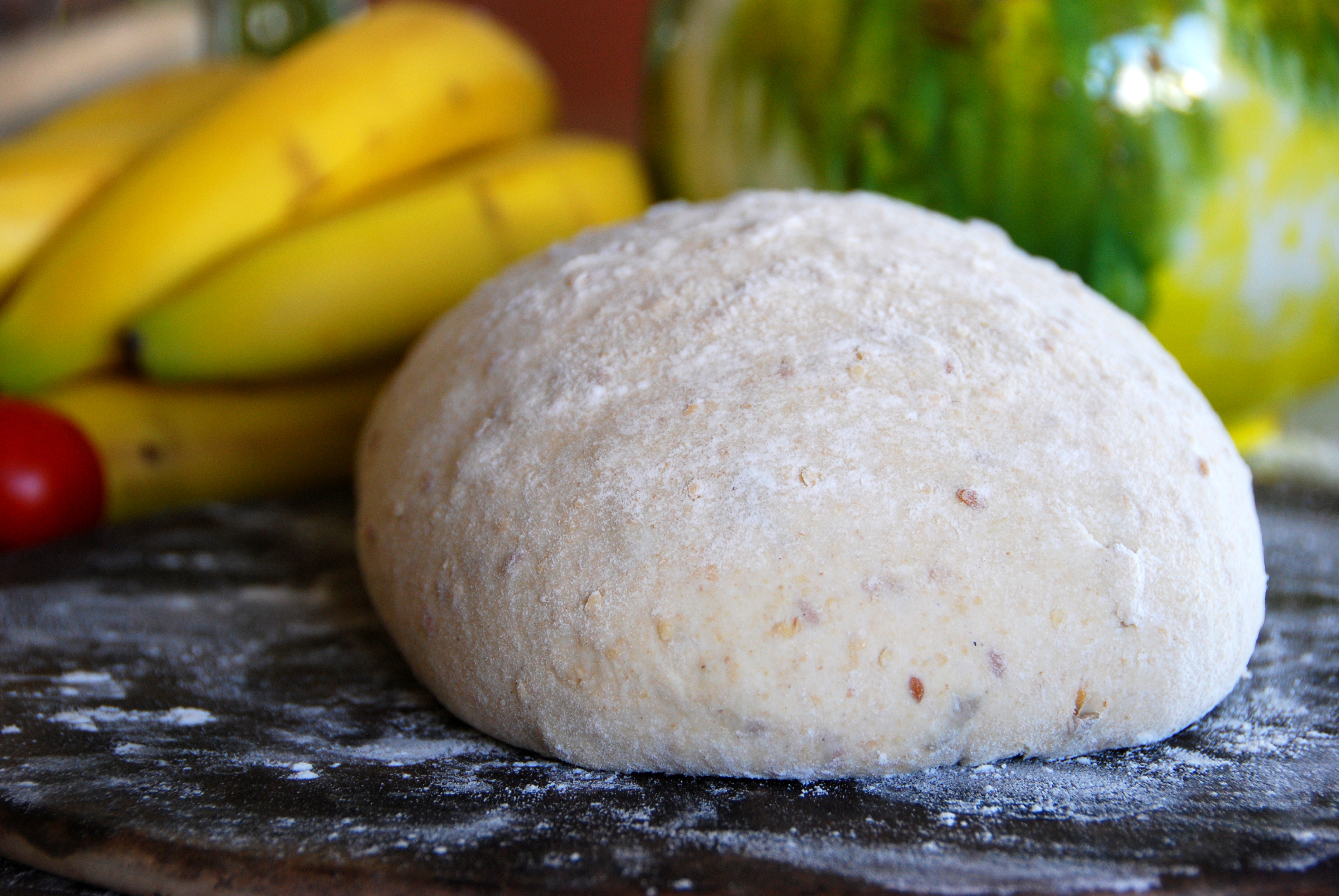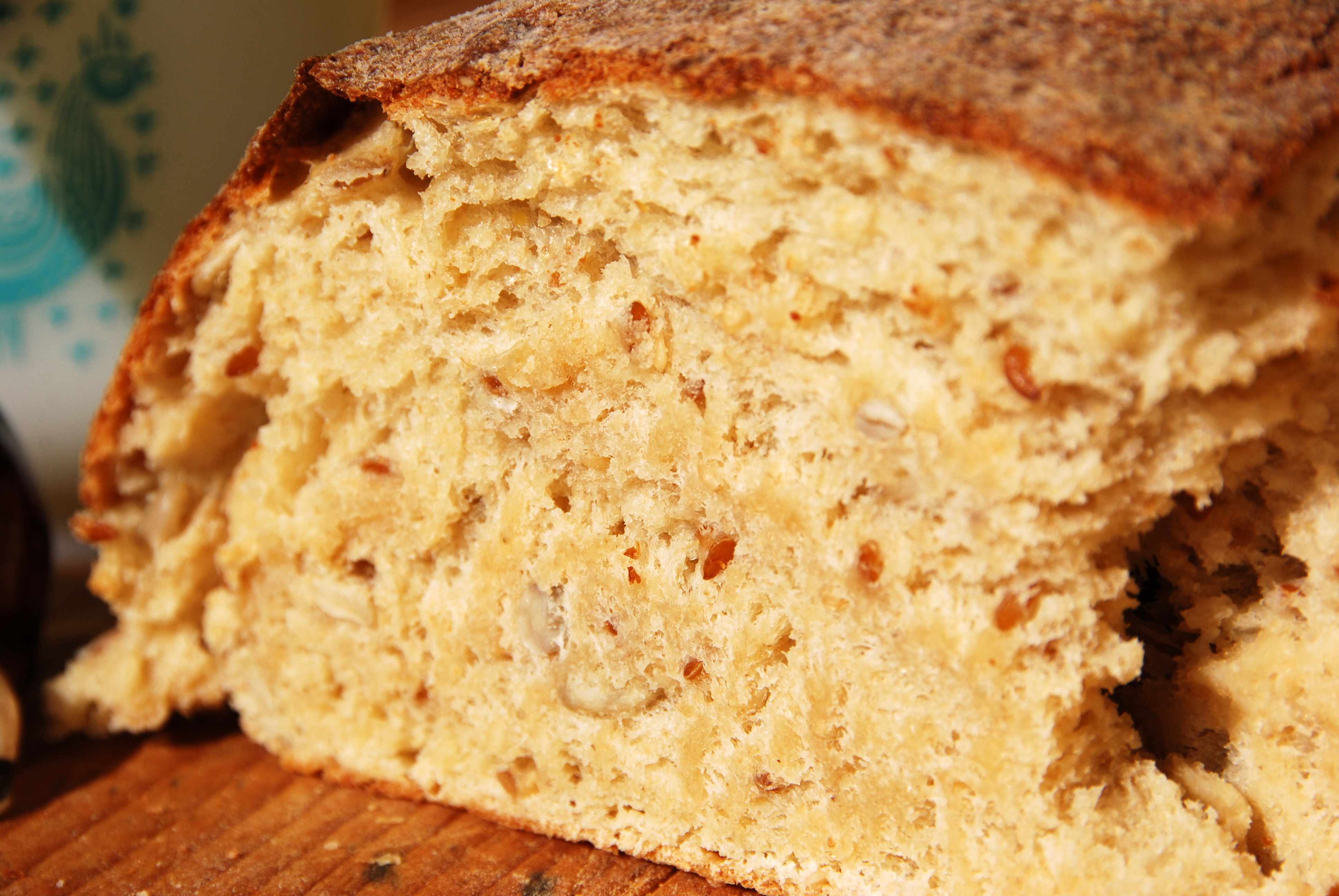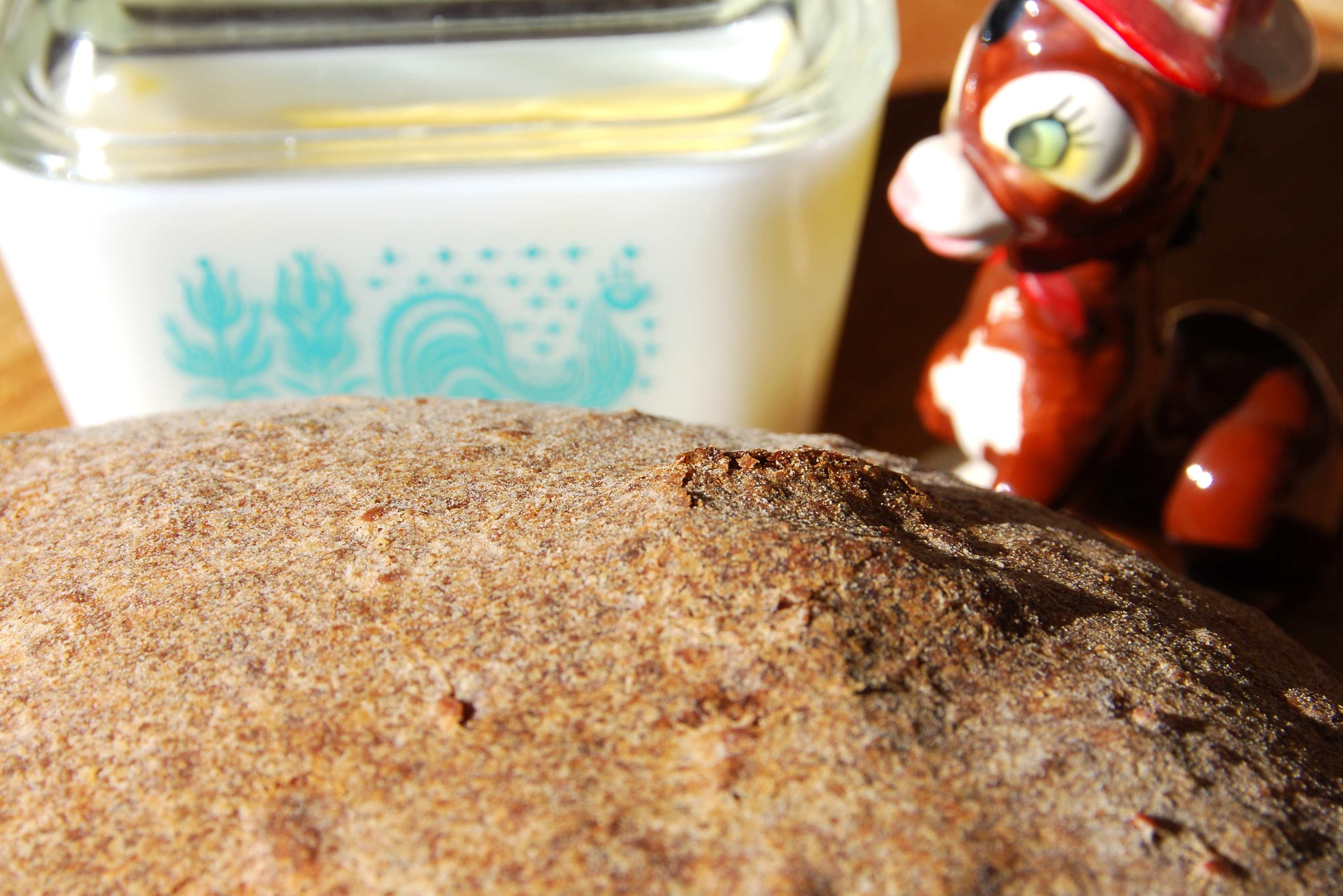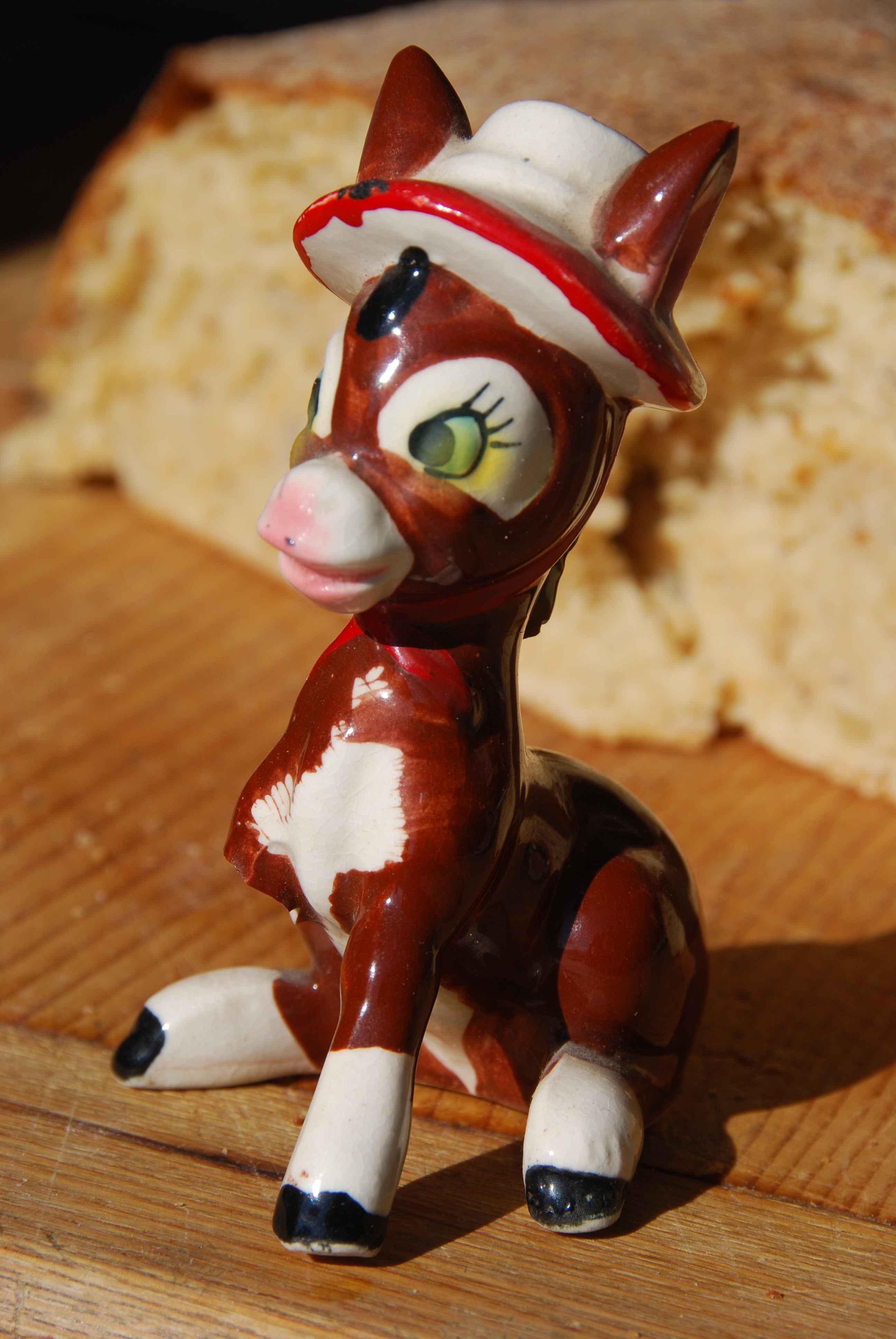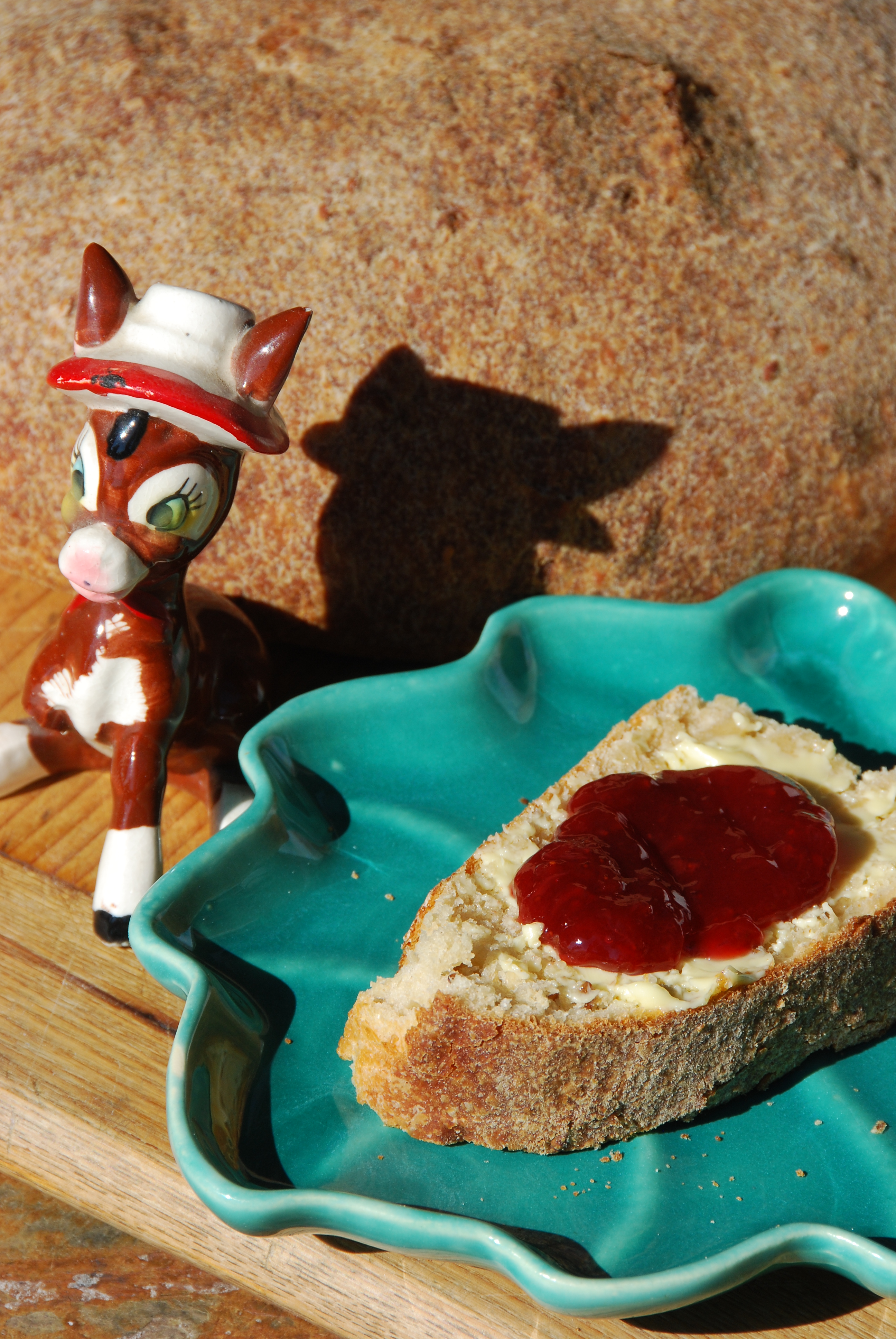 Buttermilk Seed Bread
Mix all this in a small bowl and let stand about 10 min. until it's bubbly.
1 .25 oz package active dry yeast (That's 2 1/2 teaspoons if you're like me and have the big daddy jar of this stuff!)
1 teaspoon sugar
3/4 cup very warm water (110 degrees or 45c – hot enough to get the yeast to do it's thing but not so hot that it kills it. I run water over my wrist, if it burns , too hot.)
Add to above:
1 1/2 cups buttermilk
2 tablespoons melted butter
3 tablespoons honey
Stir that in then add:
2 teaspoons salt
2 tablespoons sesame seeds
2 tablespoons flax seeds
2 tablespoons poppy seeds
2 tablespoons sunflower seeds
2 cups whole wheat flour
Stir to combine then add:
4 cups white flour (add in 1/2 cup at a time then stir)
Mix well with wooden spoon.  When dough has pulled itself together dump out onto a floured surface and knead that baby until smooth and elastic.  That's bread talk for a solid ball of dough that is well mixed and holds together nice. Takes about 5 minutes. Lightly oil a large bowl, place the dough inside, cover with a damp cloth and put in a warm place til it rises about double in volume. Takes an hour, usually.
Punch down the dough, divide in half. Shape into loaves. I like a rustic loaf with lots of crust so I form mine into balls and put them on the baking pan or stone. The other way is to shape them into an oblong ball and press them into oiled loaf pans. Whichever way you choose, do that now.  Let them rise again about 35 minutes then bake at 375 degrees (190c) for about 30 minutes or until tops are brown. Don't forget to preheat the oven before baking. I turn it on about half way through the last rise.
Now that wasn't so bad, right? Watching the clock is the hardest part. Enjoy!