Oatmeal is a great grain to learn to use in cooking.  It is almost completely gluten free and has been shown to help lower cholesterol.  Making your own homemade oat flour biscuits is easy and these are a great addition to any home cooked breakfast.  Top them with a bit of butter and jam and you have a hearty biscuit to go with your eggs and sausage! They don't rise as much as a regular biscuits because of the lack of gluten but they are fairly tender with an almost nutty flavor. Grinding your own oatmeal into oat flour is easy and relatively inexpensive.  Skip the pricey gourmet oat flour and buy oats in bulk to grind yourself.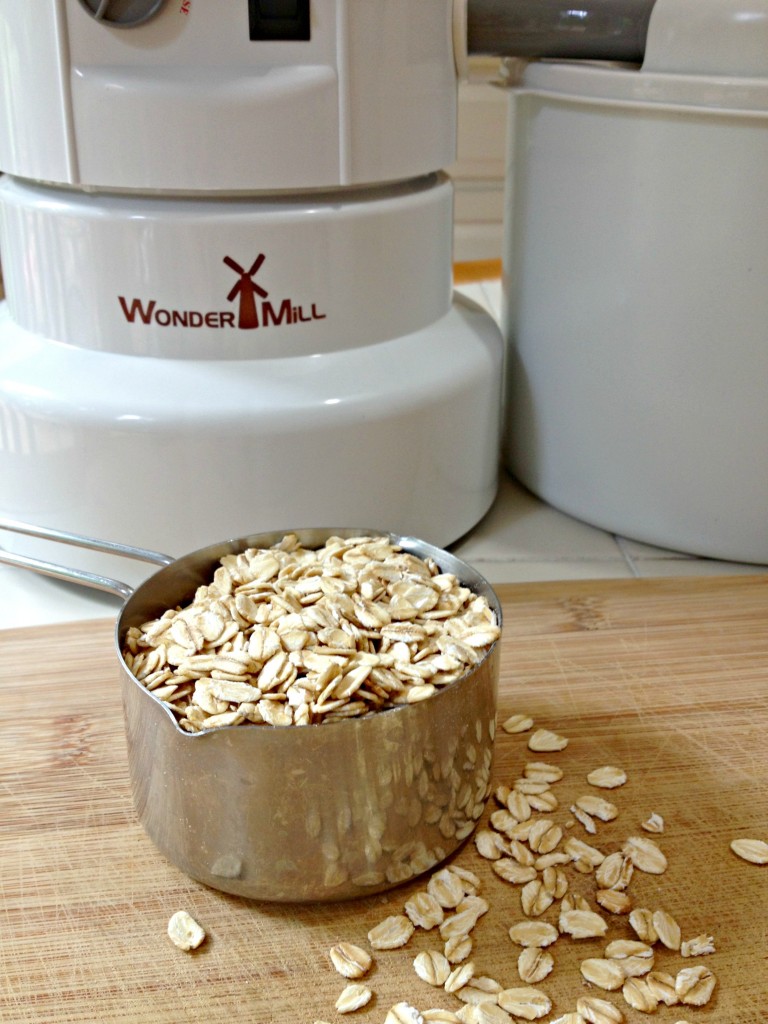 The key to these biscuits is overnight soaking in buttermilk.   It enriches the flavor and texture of the biscuits and helps release the grain's natural nutrients and makes it more digestible.  You can soak either on the counter or in the fridge but let the batter come to room temperature before finishing the biscuits.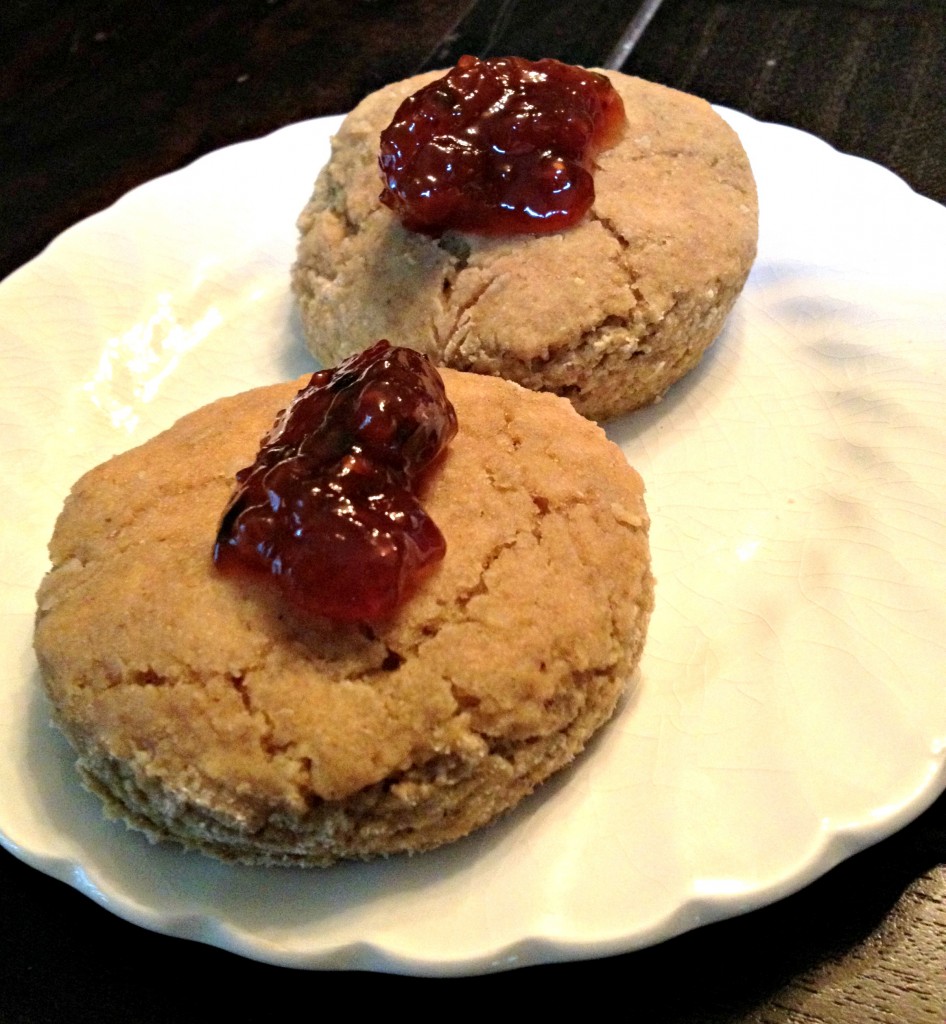 Buttermilk Oat Flour Biscuits
Ingredients:
4 1/2 Cups Oat Flour (divided)
1 1/2 Cups Buttermilk
1 Teaspoon Sea Salt
2 Teaspoons Baking Soda
4 Tablespoons melted butter (divided)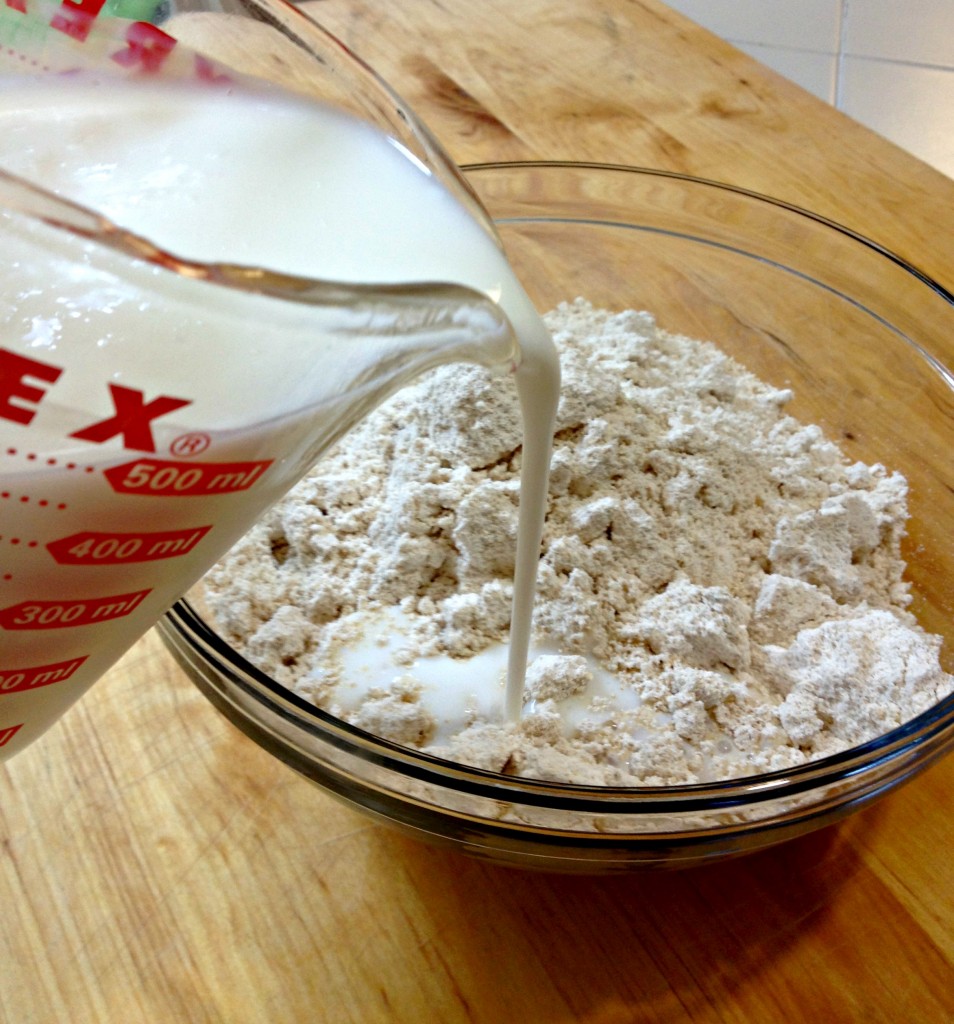 Soaking Oat Flour
Instructions
Mix 2 cups of oat flour and the buttermilk into a bowl and mix until the flour and milk are well blended.  Soak overnight.
Preheat your oven to 350 º F.
Add remaining flour, 2 teaspoons baking soda, 1 teaspoon salt and melted butter into the flour mixture. Mix it thoroughly. Turn onto well-floured surface.
Pat down the dough and roll it out until it's about ½-inch thick.
Cut out your biscuits with a glass or circular shaped cookie cutter.  Place your biscuits on a greased baking sheet and bake at 350 º F for about 15 minutes.
Melt remaining 2 TBSP butter
Brush the biscuits with the melted butter and let cool on cookie sheet 5 minutes or so before serving with jam.