My friend Jyoti was intrigued when I told her that I was a food blogger.  We chatted about my food blog and how it all started.
I told her that I enjoy international cuisine.  So she asked me if I have ever made a dish from India.  Well she got me.  I had not.  So she gave me a recipe for Besan Puda.  It's a savory pancake made with chickpea flour.
So lucky for me I have a Wondermill Grain mill.  I bought dried chickpeas and ground them up on the mill to make these savory pancakes.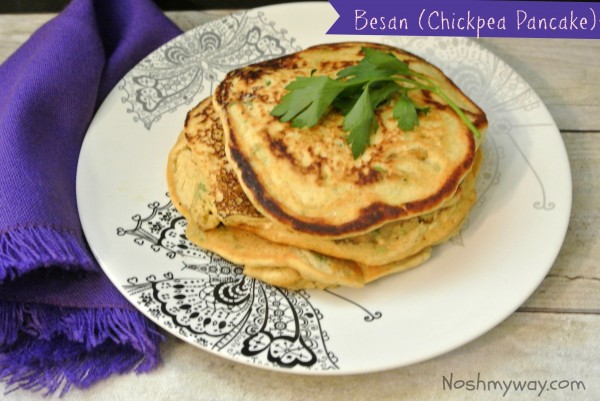 You can eat them with a bit of chutney.

Besan Puda (Savory Pancake)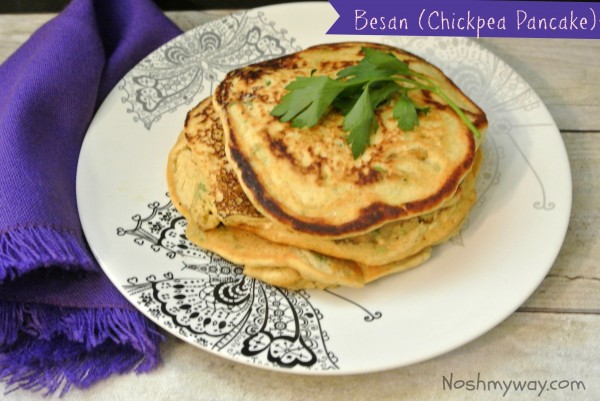 Ingredients
1 cup besan (chickpea flour)
¼ cup rice flour (optional)
1 teaspoon salt
¾ cup water
½ teaspoon cumin seeds (jeera)
1 tablespoon chopped cilantro
1 scallion, chopped
1 Teaspoon baking soda
About 2 tablespoons of grapeseed oil
Instructions
Mix all the above ingredients together except oil and make a smooth paste of spreadable consistency
Heat a non-stick skillet over medium-high heat.
Add the oil
Beat the mixture once again.
Using a Tablespoon pour and spread as pancakes.
Don't drop a lot of mixture--try by making small pancakes.
Place a flat spatula under the pancake to avoid sticking to the pan and flip after about 10 seconds.
Add little oil if needed.
Roast until golden brown on both sides.
Serve Immediately.
Enjoy with chutney.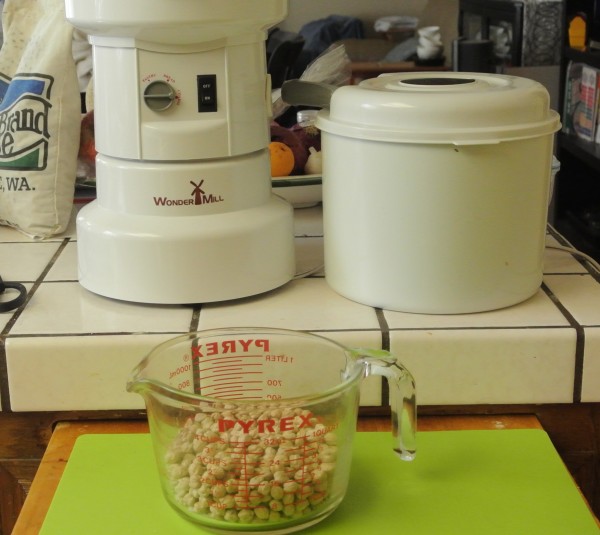 I was adventurous making the chickpea flour myself.  It wasn't the easiest thing to mill, but well worth it.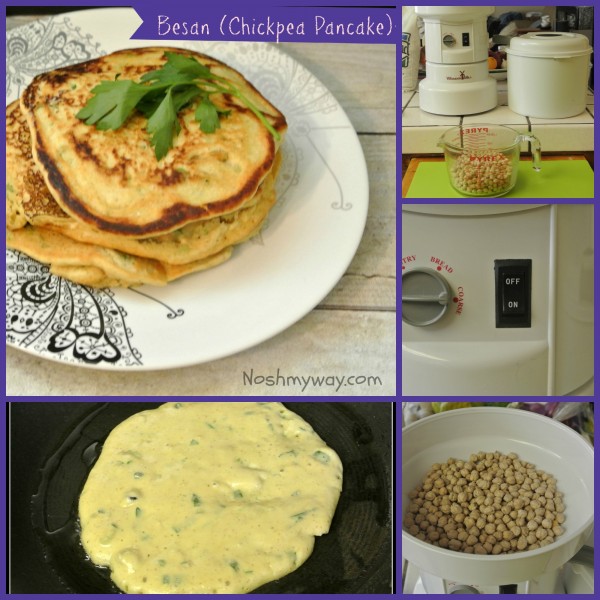 If you had a grain mill, what would you make?