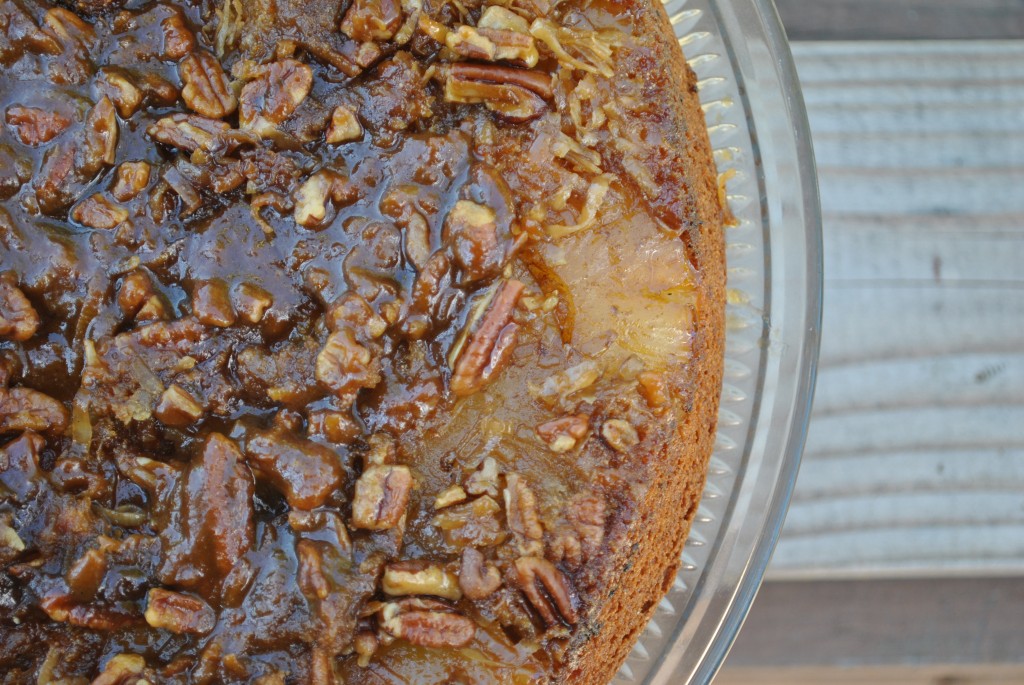 One of our most favorite desserts is an upside-down cake. Pineapple is probably the most famous, but you can also make them in peach, plum, apple, blackberry, strawberry, raspberry or any other soft fruit you can think of. It really is so good, and I think, is one of the desserts that lends themselves to whole grain baking extremely well!
This cake is moist and delicious and is just as good the next day. My recipe has a couple little "secret" ingredients and I think you'll love it!
The best part of making this cake this time, is that I got to use my wonderful WonderMill! Fresh flour has a taste unlike any other and since I have been using my WonderMill I can taste the difference in my baked goods. It does such a good job with my flours (and is so much faster than my hand crank WonderMill Jr) that we are using whole grain flours in everything I can think of now. Enough of my WonderMill worship….on to the recipe 🙂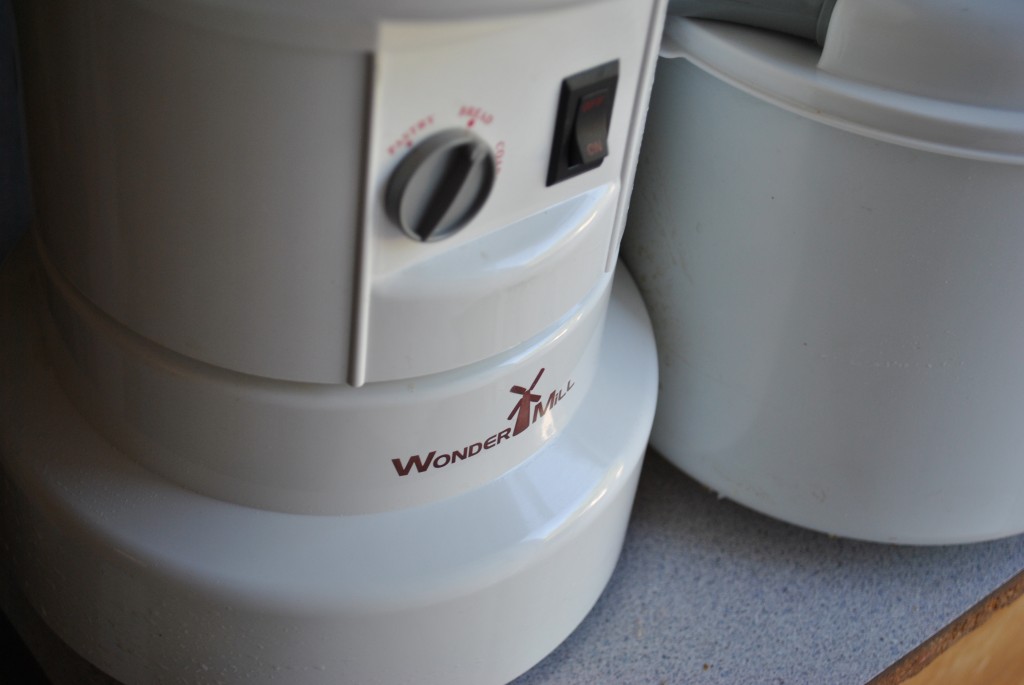 First, in a 12 inch cast iron skillet, melt butter and 1 cup brown sugar together over medium heat.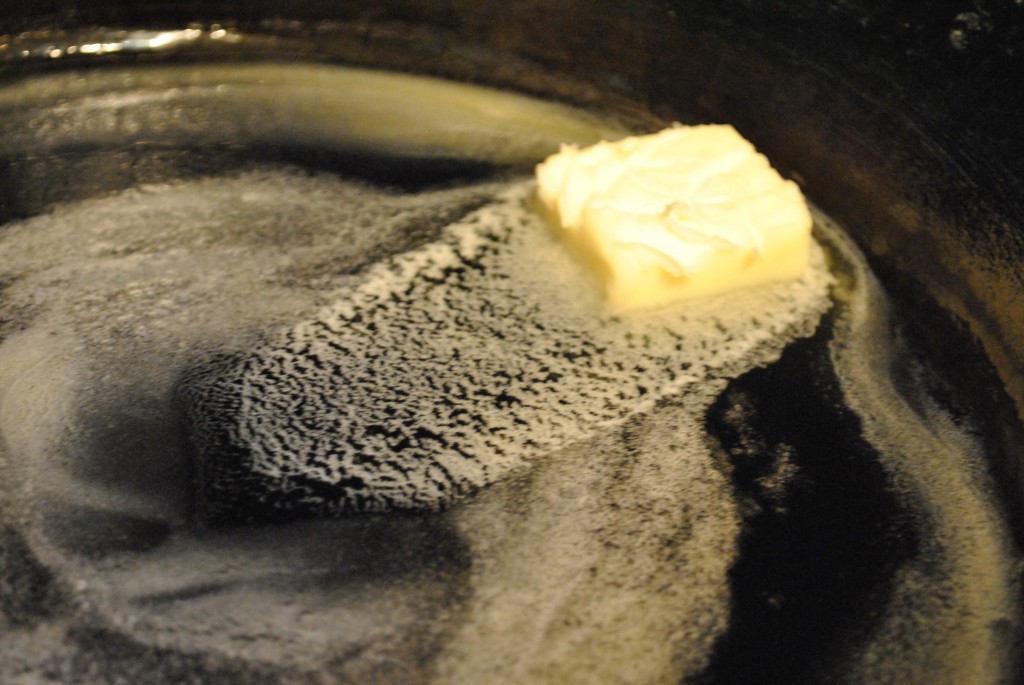 When they are melted, take it off the heat and sprinkle on pecans and coconut. Arrange the pineapple slices as artfully as you'd like and set it all aside while you make the batter.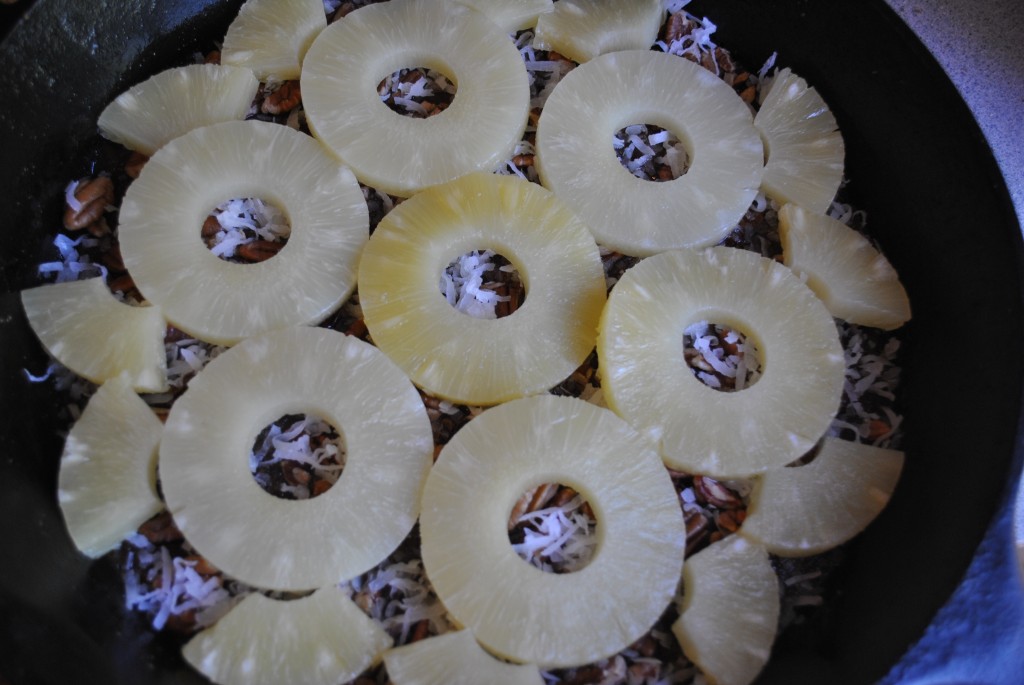 Separate 3 eggs, putting the yolks into a larger bowl and the whites into a smaller one. Set the whites aside. Beat the yolks until they are thick and turn very light yellow. Add in sugar, pineapple juice and rum extract. Beat for 2 minutes. Add flour, coconut, baking powder and salt; mix it up until it's all incorporated without over beating the mixture. Set aside.
Beat the egg whites until they form stiff but not dry peaks. Gently fold into the main batter /]and pour over the pineapple topping in the skillet.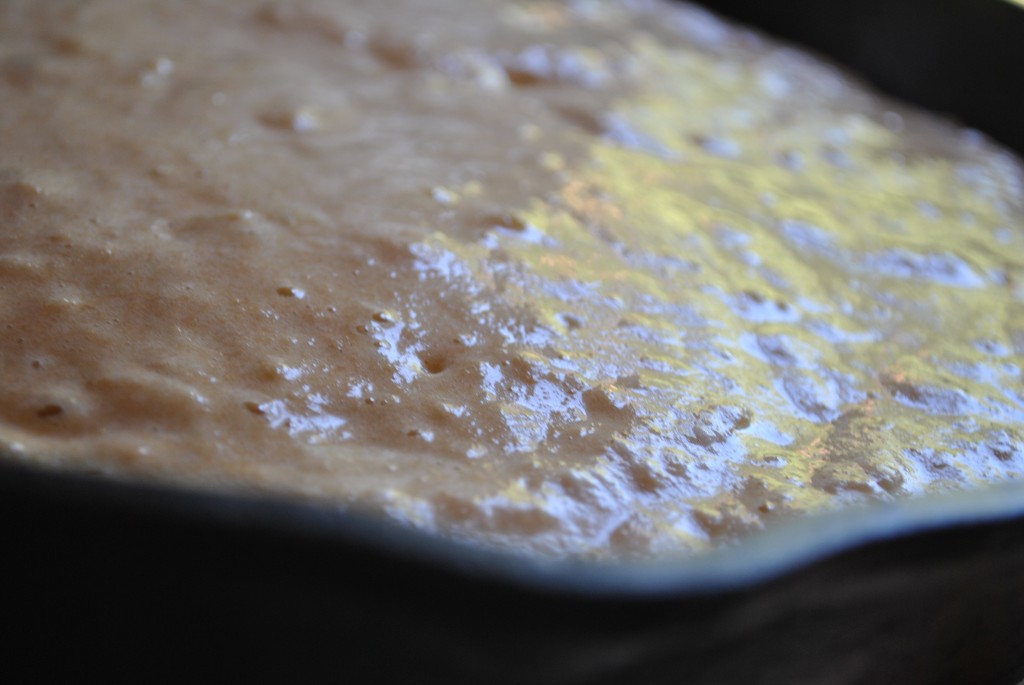 Bake for 25-30 minutes, or until a toothpick inserted near the center comes out clean.
Immediately invert onto a large plate and serve warm. Ice cream or whipping cream and some toasted coconut makes a nice addition to the cake.
Whole Wheat Tropical Upside-Down Cake
3-4 tablespoons butter
1 cup brown sugar
1 (20-oz) can pineapple slices, drained with the juice reserved
1/2 cup chopped pecans
1/4 cup shredded coconut
3 eggs, separated
1/2 cup sugar
1/2 cup pineapple juice
1 teaspoon run extract
1 1/2 cup white whole wheat flour
1/2 cup shredded coconut
1 1/2 teaspoons baking powder
1/2 teaspoon salt
Melt butter and brown sugar in a 12 inch cast iron skillet; take off heat. Sprinkle on pecans and coconut, arrange pineapple slices over the top. Set aside. In a bowl beat the egg yolks until very thick and light yellow. Add sugar, pineapple juice and rum extract. Beat for 2 minutes on high speed. Mix in the flour, coconut and baking powder. Stir until just combined. In a smaller bowl, beat the egg whites until stiff peaks form. Fold gently into the main mix. Spread over the pineapple topping and bake at 350 degrees for 25-30 minutes, or until a toothpick inserted near the center comes out clean. Immediate turn out onto a large serving platter. Garnish as desired.