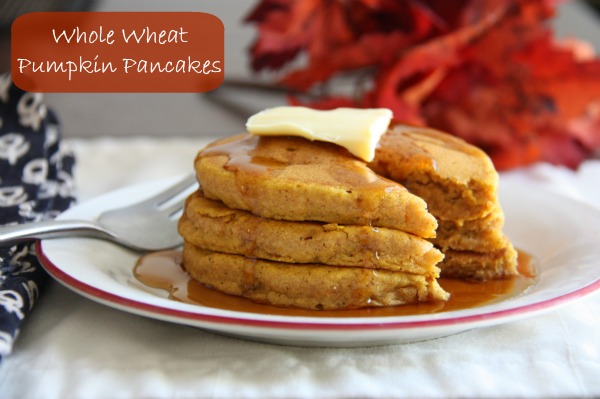 Tis the season for all things pumpkin!
If you are like me, you can't wait for October to come and for the cans of pumpkin to start lining the grocery store shelves.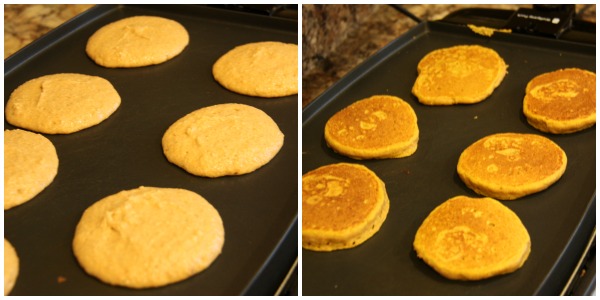 Pancakes are one of our favorite breakfast foods around our house.  So when October hits, I always whip up a few batches of these pumpkin pancakes to get us through.  They are light, fluffy and taste just like fall.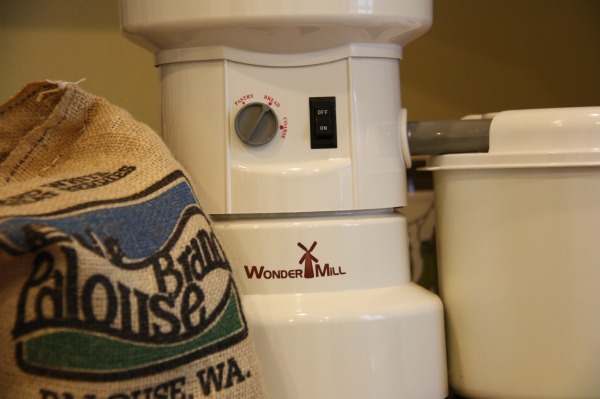 For this recipe, I used my mill to grind up some hard white wheat berries.  As always, the Wondermill performed beautifully.  I like working with the white wheat berries much more than the red winter wheat.
If you make these, I'd love to hear what you think of them!

Whole Wheat Pumpkin Pancakes
Ingredients
1¼ cups whole wheat (freshly milled, if possible) flour
2 tablespoons sugar
2 teaspoons baking powder
½ teaspoon cinnamon
½ teaspoon nutmeg
½ teaspoon salt
1 pinch clove
1 cup milk
⅓ cup canned pumpkin puree
2 tablespoons melted butter
1 egg
Instructions
Preheat a griddle.
Mix all the dry ingredients in a bowl.
Mix all the wet ingredients in a separate bowl.
Fold the wet ingredients into the dry.
Using a ¼ cup measure, scoop out batter and pour onto warmed griddle.
Cook pancakes for 3-4 minutes on each side.
Serve with butter and syrup for a delicious fall breakfast!