I have a confession to make.  I am not very good at making yeast breads!  I have tried for years and I think I just don't have the patience to knead the dough properly.  However, quick breads I can whip up like a pro! The thing I love about quick breads is that they tend to be a little sweeter than regular bread but you can still fill them with all sorts of healthy ingredients.  This bread contains whole wheat flour, raisins, and nuts so I am thrilled if my kids want to consider it desert!  Grinding the whole wheat flour was incredibly simple once I actually found the wheat berries at the health food store!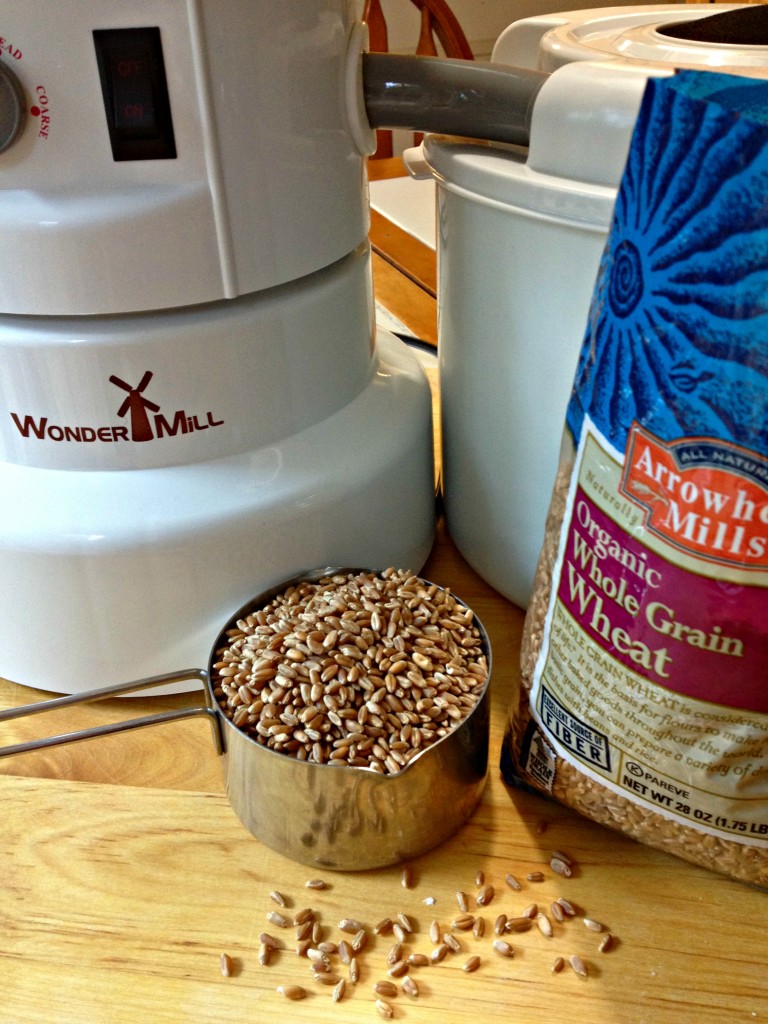 If you are having trouble finding wheat berries at your local grocery store, try someplace like Whole Foods or a natural foods store.  Whole wheat flour is loaded with fiber and nutrients that are missing in traditional white flours.  The aroma of the flour right after grinding is heavenly…a little bit nutty and earthy.  Just delicious!  The Wonder Mill just zipped right through it, turning it into fresh flour in just a few seconds.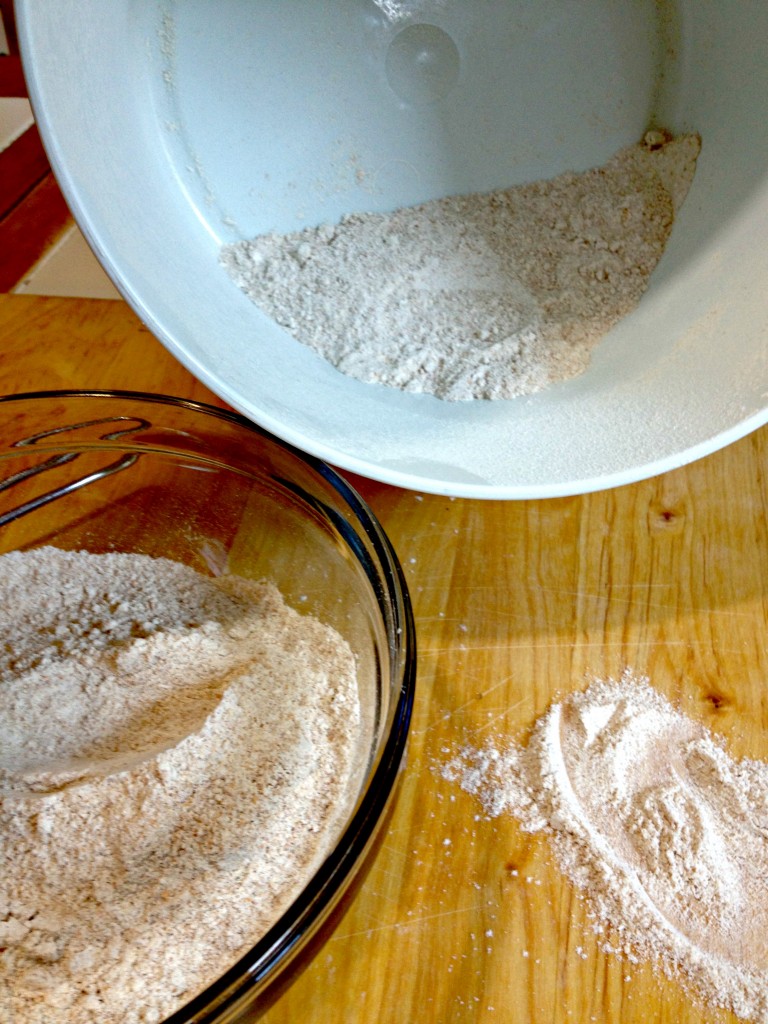 One tip when you are making quick breads:  Make double!  Doubling the recipe is simple and you just wrap the second one well in plastic wrap and store in the freezer.  That way, you only have to dirty all those dishes once but get multiple tasty loaves for your effort! For this recipe, you can put whatever dried fruit you want in it and mix up the type of nuts you add.  Try blueberries with almonds or cranberries with pecans.  The options are just about endless!
Whole Wheat Cinnamon Raisin Quick Bread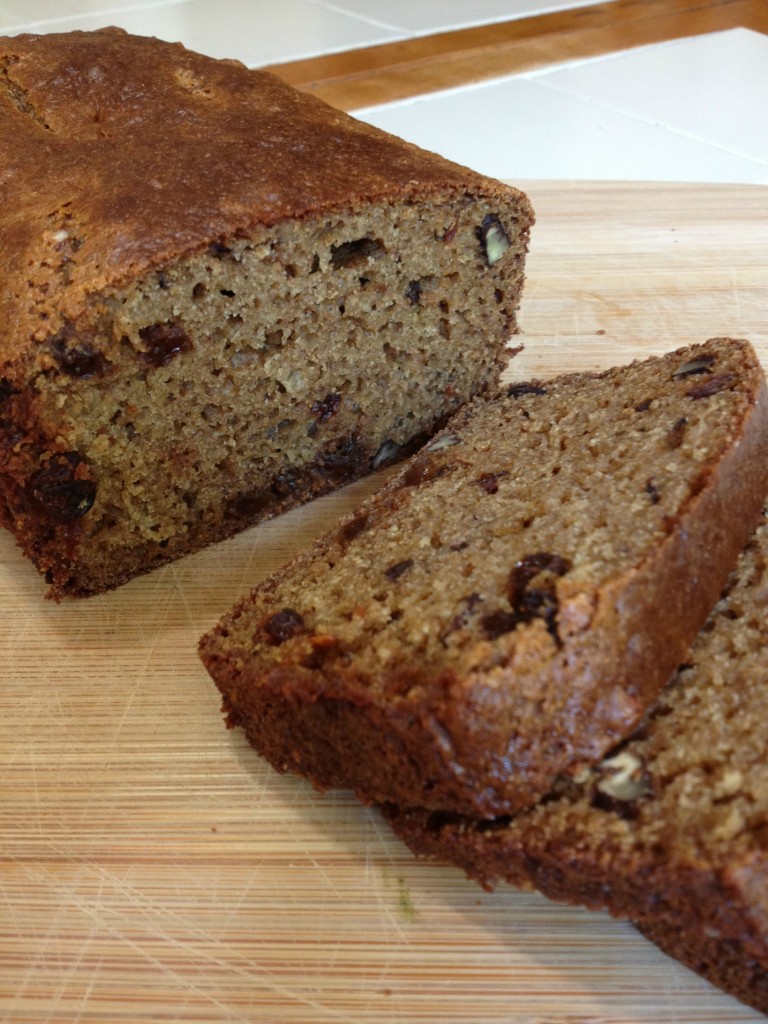 Ingredients:
3/4 cup low-fat buttermilk
1/4 teaspoon ground nutmeg
½ tsp cinnamon
1 cup raisins
1/2 cup packed brown sugar
2 tablespoons vegetable oil
2 large eggs
3/4 cup whole wheat flour
3/4 cup all-purpose flour
1 1/2 teaspoons baking soda
1/8 teaspoon salt
1/2 cup chopped walnuts
Directions:
Preheat oven to 350°.
In a large bowl combine flours, sugar, cinnamon, nutmeg, baking soda and salt
In a smaller bowl, combine buttermilk, oil, and eggs in a large bowl; stir with a whisk until well blended. Pour into dry ingredients and mix gently.
Add nuts and raisins into batter, mixing gently
Spoon batter into an 8 x 4-inch loaf pan coated with cooking spray. Bake at 350° for 40 minutes or until a wooden pick inserted in center comes out clean. Cool 10 minutes in pan on a wire rack; remove from pan. Cool completely on a wire rack.