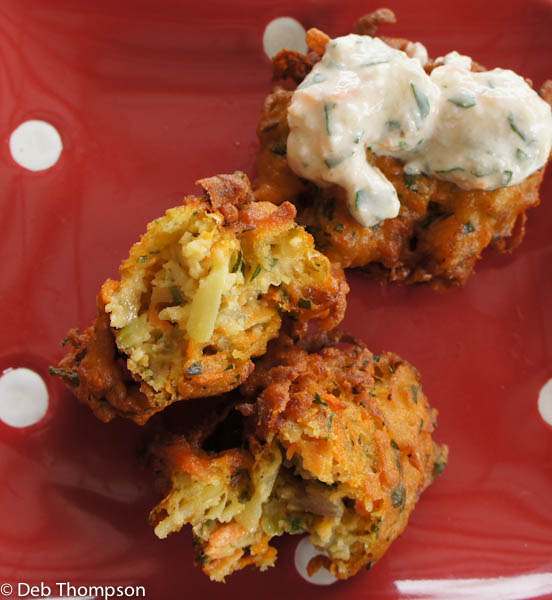 A treat in Napal, Vegetable Pakoras are a tasty appetizer that are simple to make. My friend Sara, who spent a few years in Nepal, said that these pakoras were the closest to the Nepal version she's had since her return to the States. She attributed the taste to using freshly ground chickpea flour. I asked how they ground the chickpeas in Nepal and she stated that they ground it by hand. So glad I have a WonderMill Grain Mill as I don't have nearly enough patience to mill grain by hand.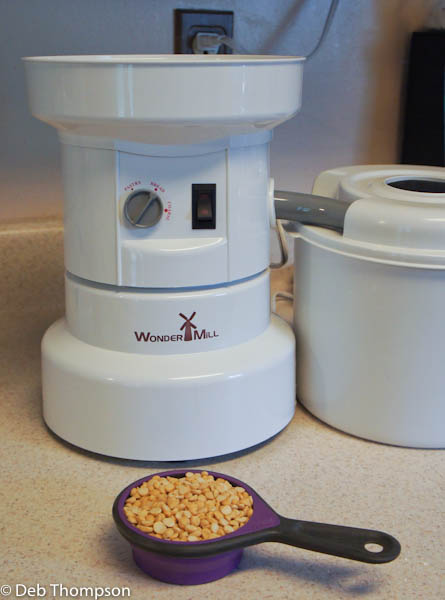 Milling the chickpeas is a quick process with the grain mill.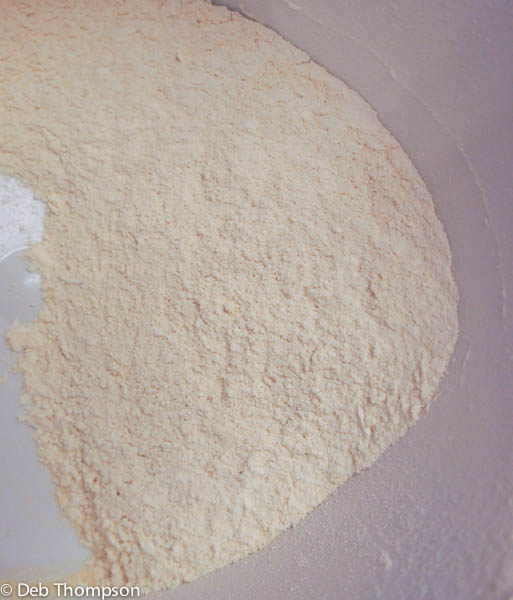 Fresh milled chickpea flour.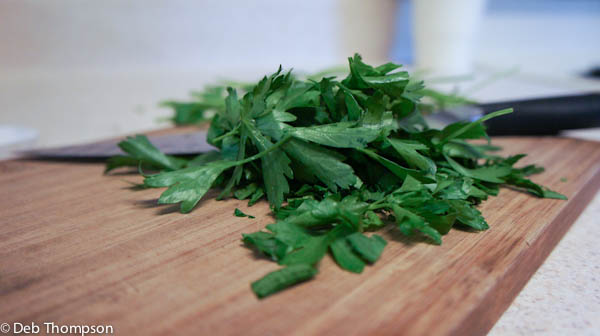 Chopping up the parsley. Fresh is best and even better if you pick it out of the garden.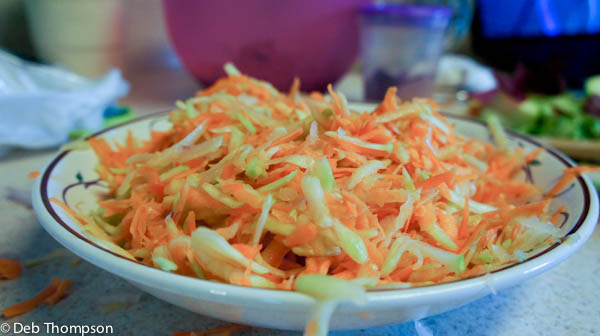 Shredding the vegetables takes a little bit of time, but it's so worth the effort.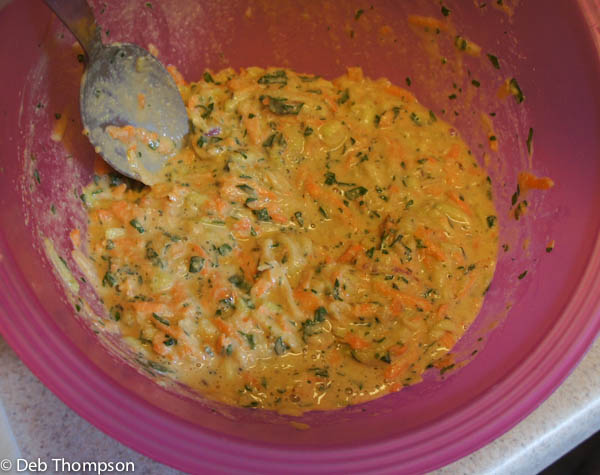 Mix the shredded vegetables into the batter until it looks similar to this in consistency.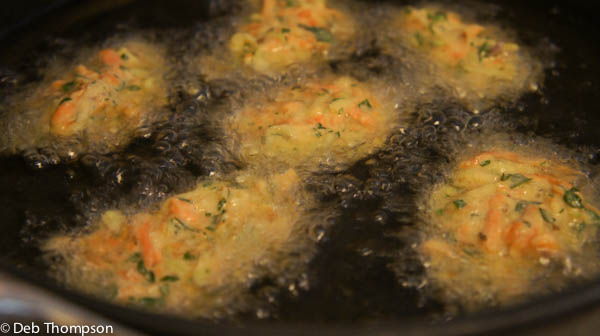 Drop by the spoonful into hot oil.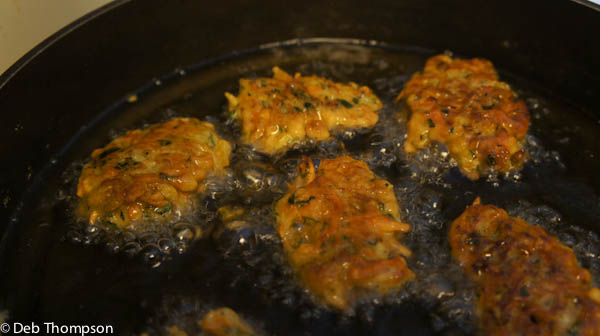 Fry until they are a golden brown.
Serve pakoras with a tasty yogurt raita sauce. Eat them while they are warm.
Vegetable Pakoras*
1 cup chickpea flour (freshly ground for best taste)
3 tablespoons rice flour
1 tablespoon of coarsely ground coriander powder
1 teaspoon cumin seeds
2 tablespoons finely chopped fresh parsley
1 teaspoon salt
3/4 cup of water (Use water as needed)
Oil to fry
1 small potato, shredded
1 small red onion, shredded
1/2 small zucchini, shredded
1 small sweet potato, shredded
1 or 2 carrots, shredded
Combine chickpea flour, rice flour, ground coriander powder, cumin seeds, and salt together. Slowly add the water until the batter has the consistency of pancake batter. Add the parsley and mix well.
Heat the oil in a deep frying pan over medium heat.
Add shredded veggies to batter until you have a good ratio of batter and veggies. This is one of those steps that just have to be eyeballed. You'll know when it look right. You may not use all the vegetables you shredded. (See images above)
Drop vegetable batter by spoonful into the hot oil. Cook for 2-3 minutes, turn, and cook an additional 2-3 minutes. Pakoras should be golden brown on the outside and the batter should be cooked through the entire pakora.
Tip: You want the pakoras to be crispy. If your oil is too hot the pakoras will not be crispy and or if your oil is not hot enough the pakoras will be greasy.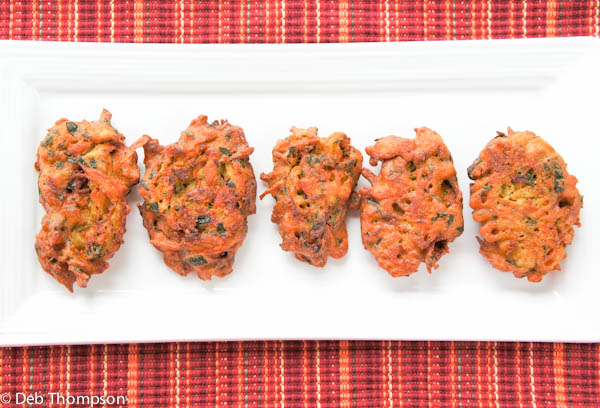 *recipe is based on this version, but I changed a bit to suit my taste.
Enjoy!
(To properly grind Garbanzos, checkout this video: How-To Grind Garbanzos)