My sister-in-law made up this recipe which she calls Meat Rolls. When I saw them, I thought they looked like Hot Pockets. She used a yeast recipe for the bread, but I didn't have any yeast. I made a pie crust-like dough for the outside, which makes it flaky and buttery. The filling was really delicious, and can be adjusted based on what's in season.
Ingredients for Crust:
5 c. hard white wheat flour (about 4 c. wheat berries)
1 ½ c. tallow (or lard or butter)
4 TBS. raw honey
½ c. cold water
Ingredients for Filling:
1 lb. ground beef
2 onions
1 red bell pepper
2 cloves garlic
1 tomato
1 c. tomato sauce
1 tsp. chili powder
½ tsp. salt
¼ tsp. pepper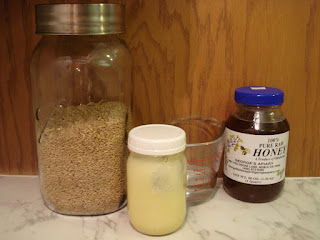 Using the bread setting of a grain mill, grind the hard white wheat berries into flour.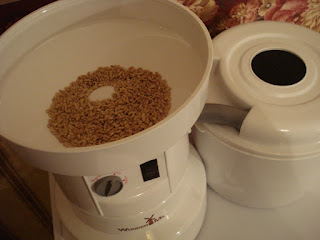 Add the flour, tallow, and raw honey to a food processor and pulse until it is course and crumbly.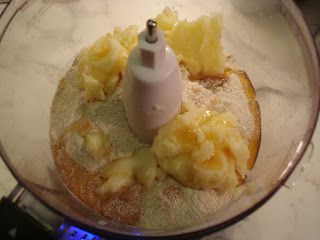 Slowly drizzle in the water just until the dough starts to come together. Take the dough out, form it into a ball, and wrap it in plastic. Set it in the refrigerator for at least one hour, or as long as one day.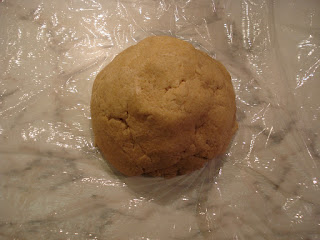 While the dough is resting, make the filling.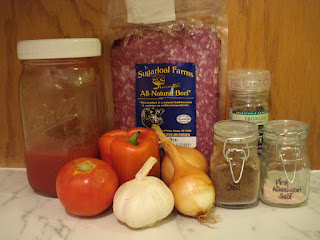 Add plenty of fat to a hot skillet (I used tallow). Dice the onions finely and throw them in the skillet to sweat out.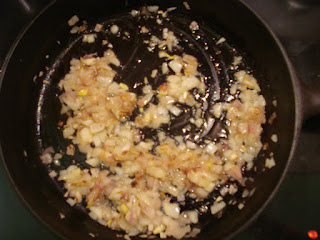 When the onions turn translucent, add in a chopped red bell pepper. Cook until the pepper gets soft.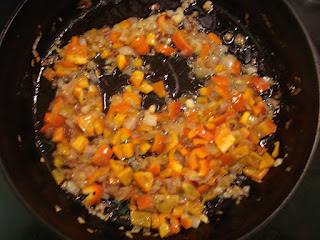 Next add in two cloves of garlic and one pound of ground beef.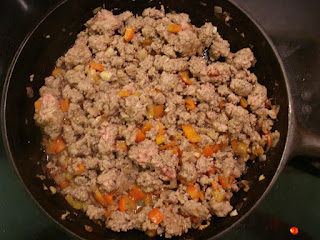 Lastly, add in a chopped tomato, the tomato sauce, chili powder, salt, and pepper.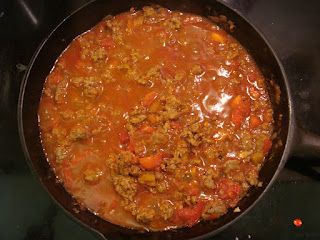 Let the filling simmer for about 20 minutes until the tomato sauce cooks down. The hot pockets won't hold together if the filling is runny.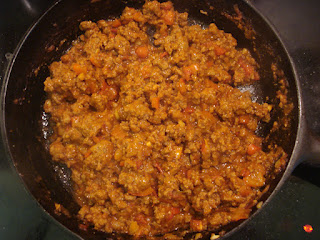 Set the filling aside while you roll out the dough. I used a pizza cutter to cut out squares; you can cut out any size and shape that works for you. Place a generous portion of filling into each hot pocket.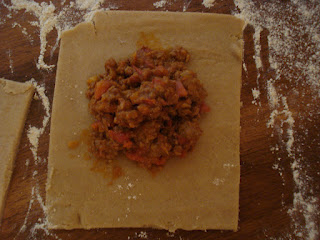 Fold the sides of the dough over until they all meet; alternatively, place another square of dough on top and press the seams together.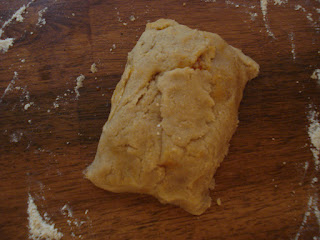 Bake the hot pockets at 350° F for 20 to 30 minutes (depending on size). Check that the crust is completely cooked and the filling is hot.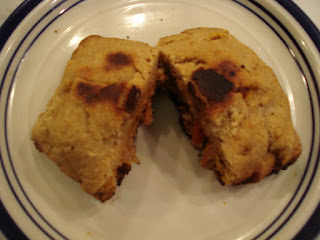 This makes a big batch, so the leftovers can be frozen and reheated later!
Printable: Meat Rolls (aka Homemade Hot Pockets)