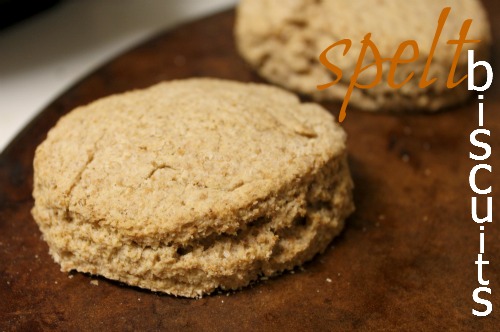 Everyone in my family uses the same biscuit recipe, the one we grew up with that was handed down to us from my mom's mom, who got it from her mom. It's pretty much the same as any other biscuit recipe you'll find, but since we grew up eating these flaky, lightly sweetened crumbs of perfection (not to mention the extra bits of dough left over from rolling it out!), we're all a little partial to this particular recipe.
That doesn't mean we're not afraid to change it up, though. On the contrary, I've had a lot of fun with this recipe. For one thing, I've found that the addition of some pureed pumpkin or winter squash makes a delicious autumn treat. A little extra sugar and some yogurt instead of milk turns biscuits into shortcakes that pair beautifully with peaches or strawberries. And, of course, I've replaced the white flour with at least some whole wheat flour.
And this time around, I tried Grandma's biscuit recipe with spelt freshly ground in my WonderMill. Perfect! The slightly nutty taste is just as delicious as the familiar wheat flavor, but is a little bit healthier. Bonus? My son who is allergic to wheat allergies can enjoy these biscuits right along with the rest of us.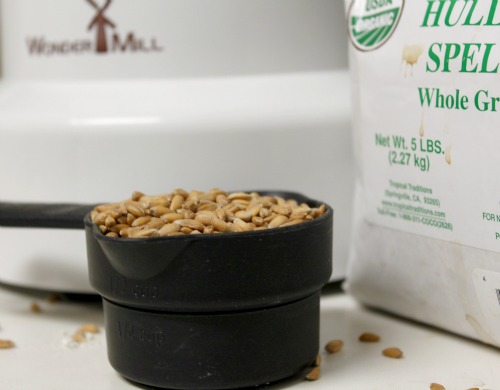 Grandma's Biscuits, Spelt Style
2 cups freshly ground spelt
2 T. sucanat or other sugar
1/2 t. salt
1 1/2 t. baking powder
1/4 cup butter (or palm shortening for dairy-free)
1/2 -1 cup milk (or milk substitute for dairy-free)
Whisk together the dry ingredients in a bowl. Cut in the shortening with knives or a pastry blender until crumbly.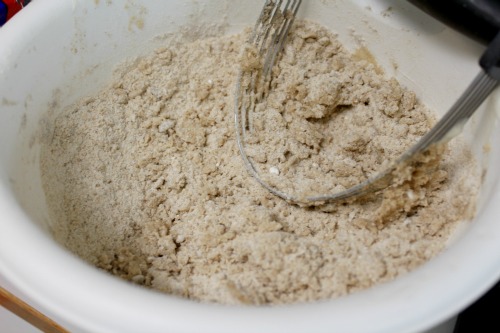 Stir in milk, starting with half cup, adding more if necessary for a slightly sticky, soft dough. Turn dough out onto lightly floured counter and knead gently 10 times. Roll out 1/2″ thick and cut with a biscuit cutter.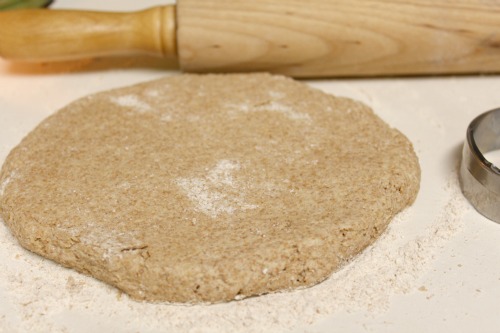 Bake at 400F for 20 minutes or until lightly golden on top.