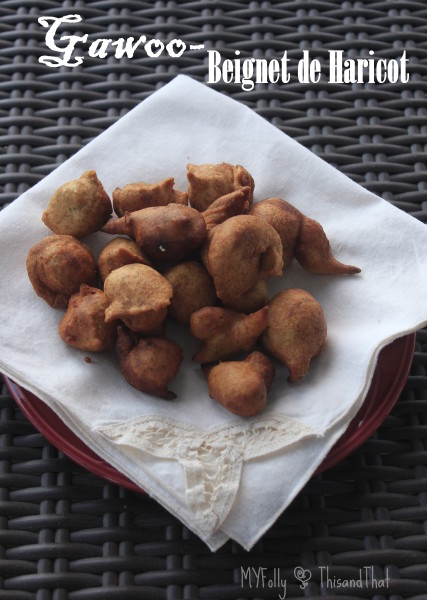 This recipe is one that my husband would eat living in Togo, Africa.  He said that if he wouldn't have time to make his own breakfast he would stop at a street vendor to buy these.  One beignet costed about one penny and he would often buy five for his breakfast.   He was very excited when I received the Wondermill as we could make this recipe as it used Black-eyed Bean flour.
To make this recipe you first need to grind black-eyed beans.  I used 1 cup of beans which gave me approximately 1 and 1/3 cup flour.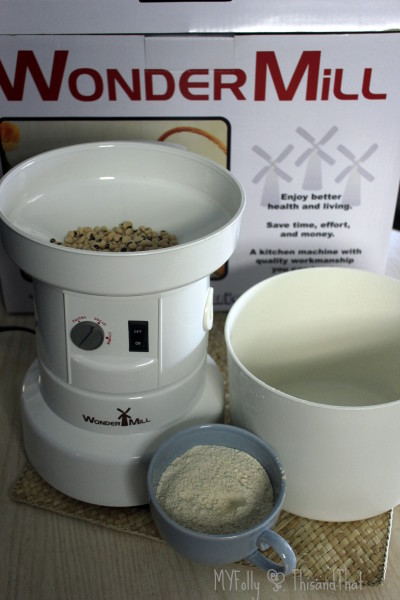 Gawoo ~ Bean Beignet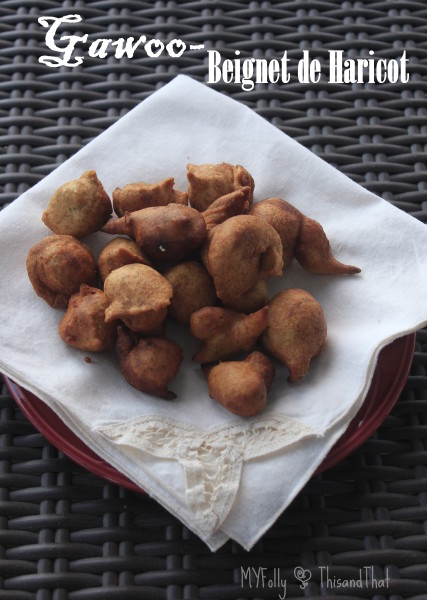 Author:
Marlys @ This and That
A fried bread made with Black-eyed Beans
Ingredients
1 cup black- eyed bean flour
⅔ cup plus 1 tbsp water
¾ tsp salt (or to taste)
oil to fry
Instructions
In mixing bowl, mix black-eyed bean flour and ⅔ cup water. Beat for 3-4 minutes.
Add ¾ tsp salt to 1 tbsp water and mix into flour mixture. Continue to beat until flour mixture is runny.
Let dough sit for approx 5 minutes.
Add oil to pan, making sure you have at least 1 -2 inches of oil in your pan.
Mix dough for 30 seconds to 1 minute with spoon before frying
Drop approximately 1 tbsp of dough into hot oil and fry until golden brown.
Notes
Beating the dough helps with the rising process. You can not mix it too much. If you let the dough sit for any length of time, mix it again before putting it in oil.
These beignets are very tasty and filling.  We ate them with a hot sauce, that my husband made by mixing 1 red hot pepper, onions and salt, grinding all together to make a paste.