What's your favorite dessert… Cake? Pastries? Cookies?
Mine would have to be chocolate brownies… with a tall glass of milk.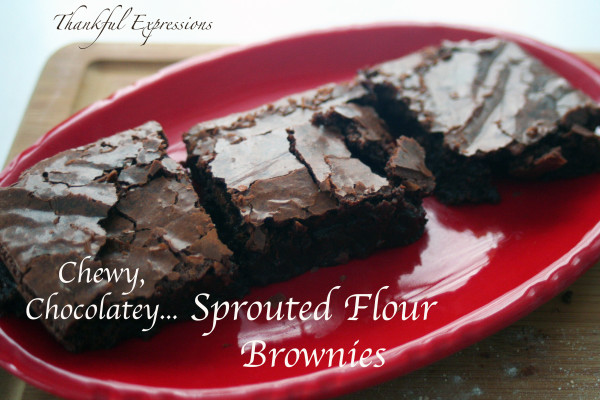 And with a freezer-bag full of sprouted and milled soft wheat berries in my freezer…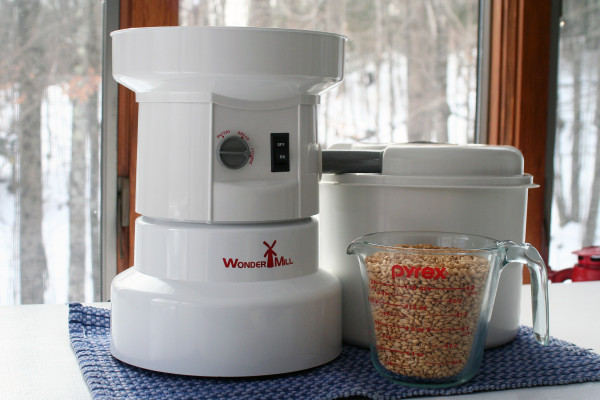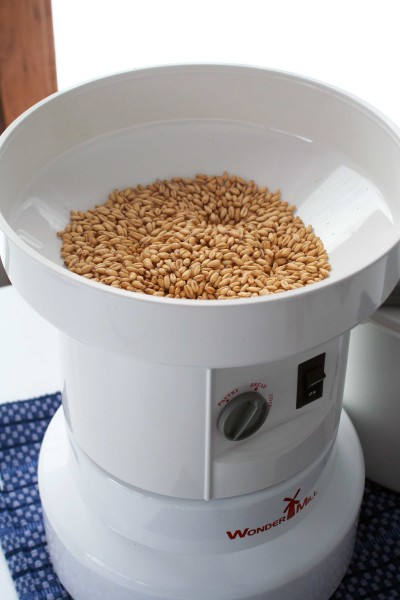 …I decided to whip up a batch.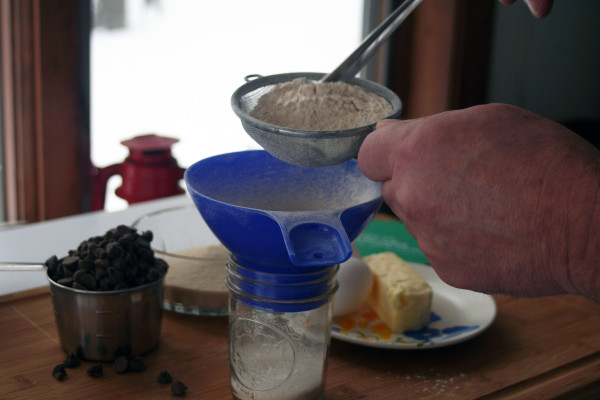 I've done it two ways; sifted flour and unsifted flour. (Here, hubby is helping me sift the bran out of the flour.)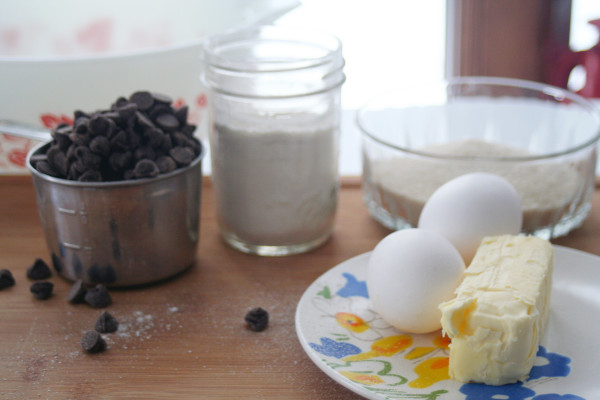 Some of the delicious ingredients.  There was no difference in taste between the sifted/unsifted flours…
But the unsifted flour was a bit more dense and was flatter than the sifted flour.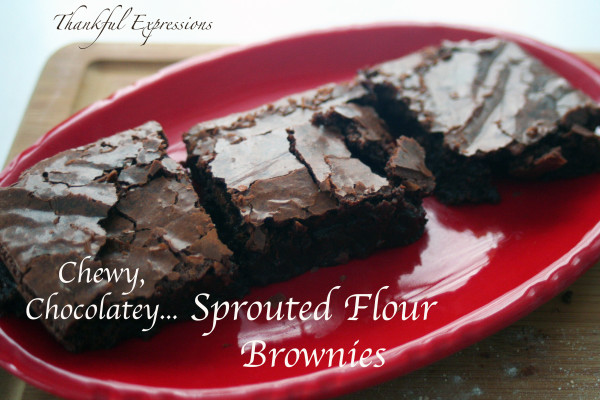 This was the sifted-flour batch. They were about an inch thick, whereas the unsifted-flour batch was just about a half inch thick… but just as delicious, so it just depends on how much time you have and whether you want to include the extra step of sifting.
And what to do with that nutritious bran? I may just throw it into a smoothie!
Chewy, Chocolatey, Sprouted Flour Brownies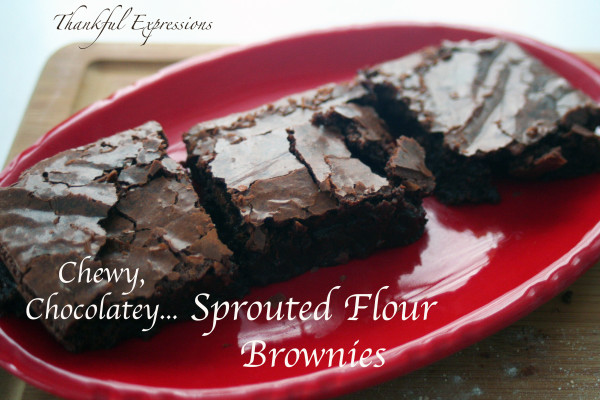 Ingredients
5 TB butter - grass-fed is best
8 ounces semisweet chocolate (here's a good one)
¾ cup organic cane sugar (here's a good one)
1 tsp real vanilla extract – I have some homemade extract
1 jumbo egg (or 2 medium eggs), room temperature – pastured is best
⅓ cup sprouted flour, sifted – I used soft wheat berries
½ tsp sea salt (here's a good one)
Optional: ¾ cup pecans (or walnuts), coarsely chopped
Instructions
Preheat the oven to 350F.
Line an 8" baking pan with parchment paper, with a little hanging over on each side, to easily remove the baked brownies.
In a saucepan, melt the butter, then add in the chocolate, stirring as it melts into the butter.
Remove the pan from the heat. Add in vanilla extract and sugar. Beating the sugar, by hand (I use my wire whisk), into the chocolate and butter mixture.
Whisk in the eggs.
Add in the flour and salt, whisking by hand, until the mixture is no longer grainy.
At this point, fold in the nuts, if you're adding them. We don't.
Pour into the parchment lined pan and bake for 30, or so, minutes, until a toothpick comes out clean (or mostly clean)
Allow to cool before cutting.
This brownie recipe was inspired by, and closely resembles, these brownies by Kristin Marr at Live Simply.