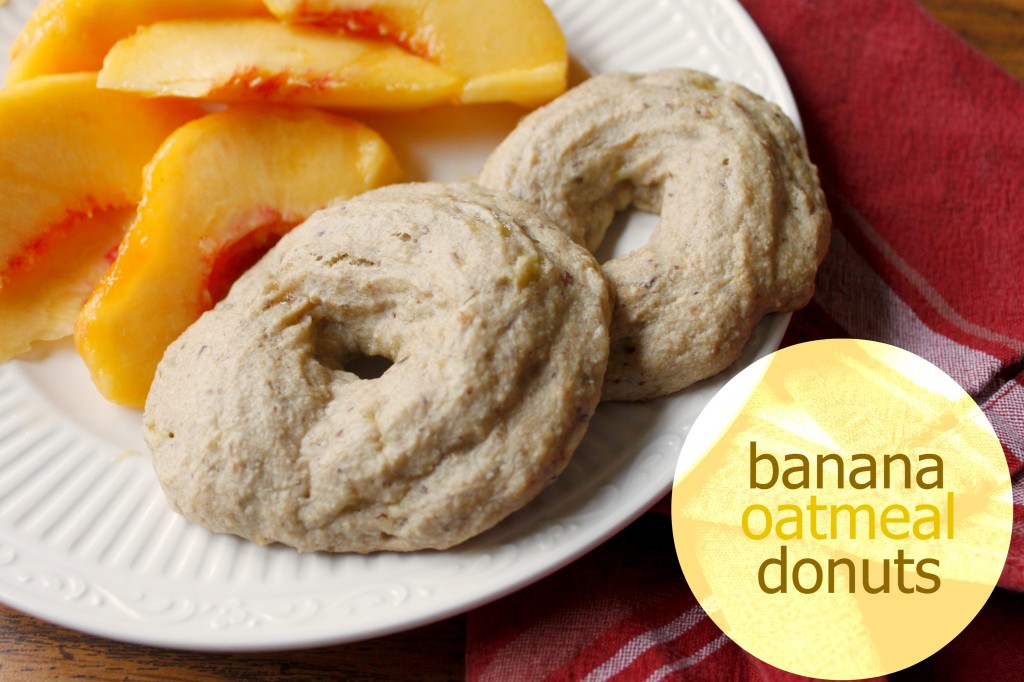 I only recently jumped on the donut bandwagon. For a long time, I just considered donuts to be way too much work for a not-very-healthy treat, something I didn't really want to waste time and effort on.
Then I heard about donut pans, and thought that a donut pan would certainly make it a little easier and perhaps worth it.
Then I never bought a donut pan.
Then I found this recipe; and my whole world shifted and donuts became a reality. Tessa's recipe for wholesome banana donuts seemed so easy and delicious, and perfect for my food-allergic little guy. I decided to give them a try, and am I ever glad I did! I am now a donut-making fiend! 
One thing I love about these donuts is they use oat flour, which is a delicious and inexpensive alternative to wheat flour for those who are allergic or intolerant to wheat. Unlike other gluten-free or wheat-free flours, oat flour can be used by itself in certain recipes.
Oat flour is easily made with a WonderMill grain mill by grinding whole oat groats. Don't try to grind rolled oats or any other oat product in your WonderMill, or it will clog up! I find oat groats at my local health food store in the bulk section.
Tessa's original recipe is intended for a donut pan, but she gives you instructions for free-forming the donuts. My recipe is based on those instructions with a few other minor changes.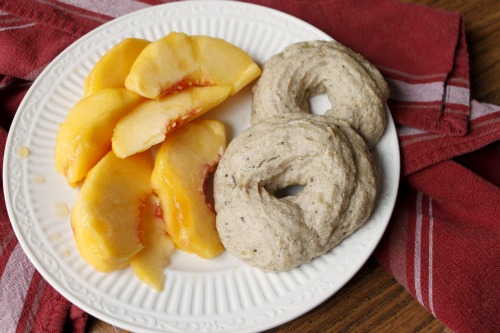 Banana Oatmeal Donuts
2 cups freshly ground oat flour
1 1/2 tsp baking powder
1/2 tsp salt
1 TBSP ground flax seed + 3 TBSP of hot water, stirred together
3 TBSP coconut milk
2 very ripe bananas, mashed
3 TBSP melted coconut oil or palm shortening
1/4 cup stevia baking blend (or 1/4 cup any granular sugar)
2 tsp vanilla
1 tsp freshly grated nutmeg
Whisk together the oat flour, baking powder and salt until well blended. Stir in remaining ingredients. Pour batter into a decorator's bag, or into a zippered plastic bag with a small hole cut in one corner.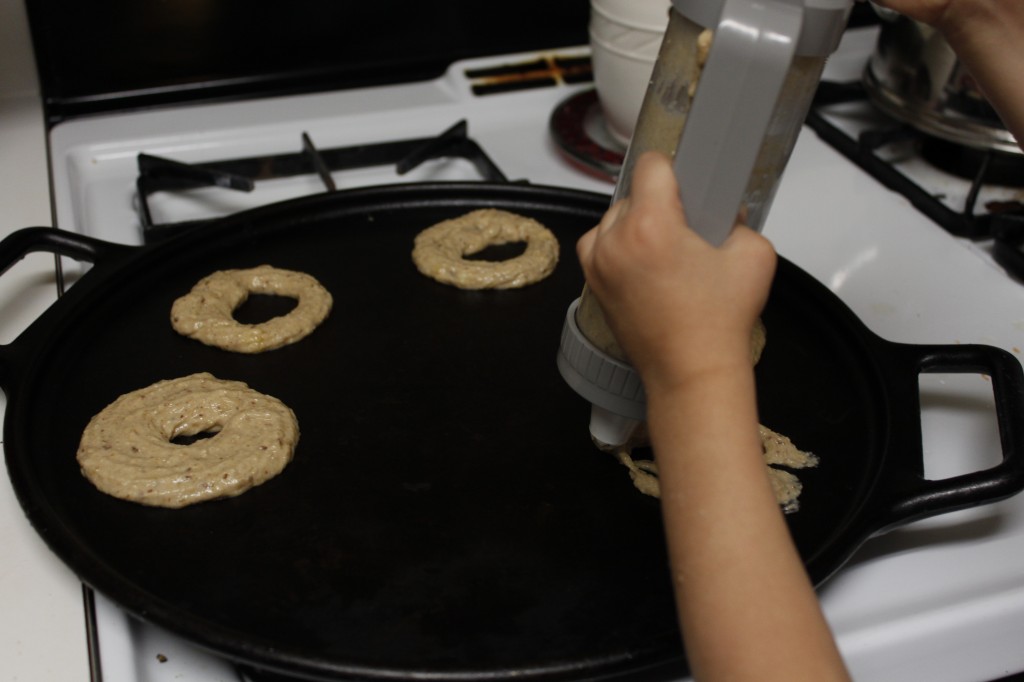 Pipe the batter into donut shapes on a greased or parchment-lined cookie sheet (I used my cast iron pizza pan) and bake at 350F for 10-12 minutes or until donuts are lightly golden on the bottom.
You can sprinkle the donuts with powdered sugar or cinnamon sugar; you could glaze them with a simple powdered sugar glaze; or you can eat them plain like we did! They're delicious either way.