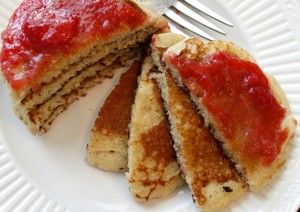 I've been searching for the perfect pancake recipe literally for years, hoping to create a deliciously fluffy-yet-hearty pancake that is both good to eat… and good for me! I've tried Oat & Yogurt Pancakes, Oat Flour Pancakes, and even an oven-baked pancake, among others.
All of those were very good, but none of them were exactly what I was looking for: the quintessential pancake enjoyed by generations without the benefit of a boxed mix.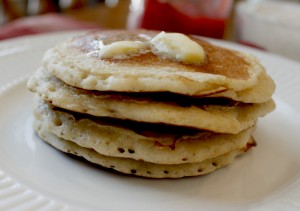 Finally, I found a great traditional recipe from one of my favorite vintage cookbooks, the Fannie Farmer Cookbook. I tweaked a few things here and there, and was fairly satisfied with my tweaks thus far, until… until I tried it with flour freshly ground from my new Wondermill grain mill.
Oh. My. Word.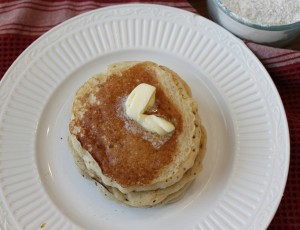 Pancake perfection. Seriously. It's everything a good pancake should be: fluffy, flavorful, hearty, and just a tiny bit sweet. I usually eat two pancakes for breakfast. This time? Um. I ate four.
And I am never making pancakes with any other kind of flour again!
Absolutely the Best Pancakes Ever
1 cup freshly ground hard white wheat flour
2 tsp. baking powder
1/2 tsp. salt
1/2 cup milk
1/2 cup yogurt
2 TBSP. melted butter
1 egg, lightly beaten
1 TBSP. honey
Whisk together the dry ingredients in a medium-sized bowl.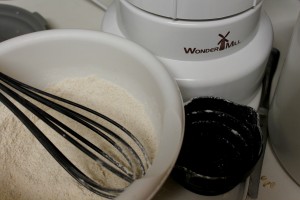 Stir the liquid ingredients together separately, then pour into the dry ingredients. Stir just until combined.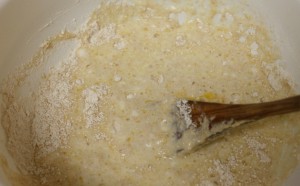 Add more milk or flour to achieve your desired thickness.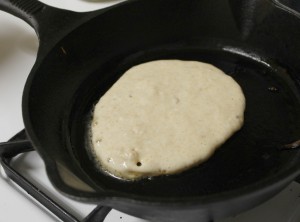 Heat a cast iron pan over moderate heat. I like to melt a little pat of butter or bacon grease on it before I fry up the first pancake. Fry 1/4 cup of batter at a time, flipping when the top is full of bubbles.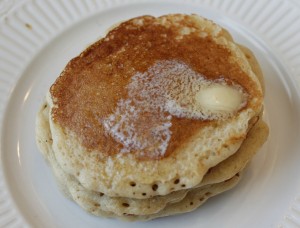 Enjoy!