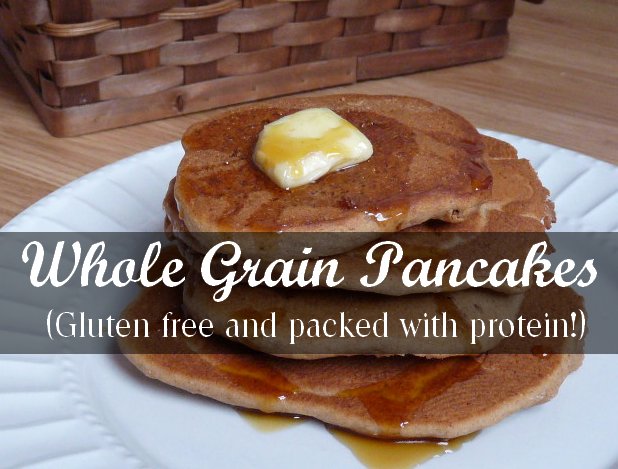 I was in the mood for some pancakes the other night, when I discovered I did not have all the ingredients.  I already had some of this gluten-free flour blend made up, but it wasn't quite enough to make pancakes.  My WonderMill came to the rescue!  I looked around in my pantry and found a little bit of quinoa that I ground up into quinoa flour.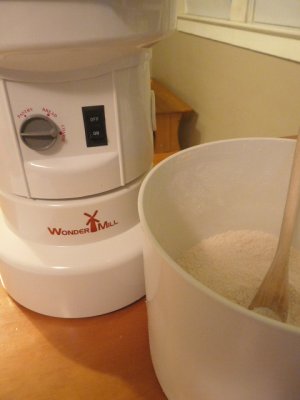 After a little mixing and matching, I ended up with the following recipe, which turned out perfectly!  These protein-packed pancakes were very filling without being too dense.
Whole Grain Pancakes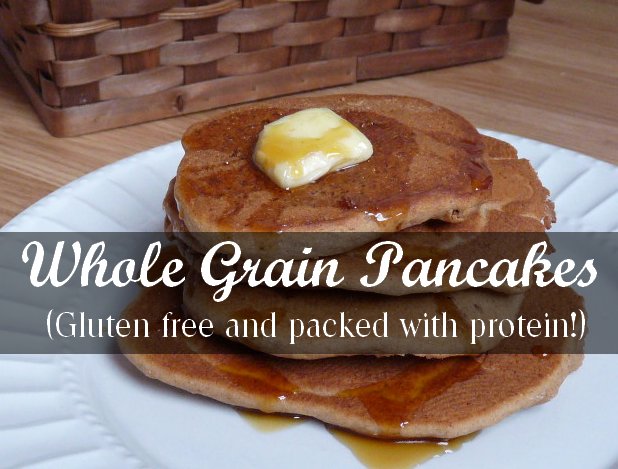 Ingredients
2 cups gluten free flour blend from the link above
2 cups freshly ground quinoa flour
4 Tbsp. brown sugar
4 tsp. baking powder
4 tsp. cinnamon
3 cups milk
4 Tbsp. expeller-pressed coconut oil, melted
2 tsp. vanilla extract
4 eggs
Instructions
In a large bowl, mix together dry ingredients.
In a separate bowl, whisk together milk, oil, vanilla, and eggs.
Pour wet ingredients into dry ingredients and mix until combined.
Heat a griddle over medium heat.
Add batter to griddle and cook until small bubbles form on the surface of the pancakes.
Turn pancakes over and cook for an additional 1-2 minutes.