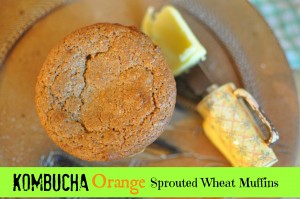 It is always my personal challenge to include a ferment and an essential oil* into each and every one of my recipes.  And this little muffin complied quite nicely.
Now, heating the healthy bacteria in the kombucha and baking the therapeutic grade essential oil basically makes their healing capabilities null and void, BUT I love the fact that I can sweeten my children's snacks naturally from things that I have created in my own kitchen.  We are eating our (dead) bacteria, not Walmart's!
While I can tell you that I used the orange-yogurt recipe from the New Cookbook from Better Homes and Gardens, I can safely say that I pretty much changed every ingredient!
Ingredients 
Directions
Grease muffin tin (am I old school or what?) with coconut oil.
Mix flour, orange oil, baking powder, baking soda and salt.  (This is great for your kiddo to do!)  Make a well in the center of the mixture of the dry ingredients.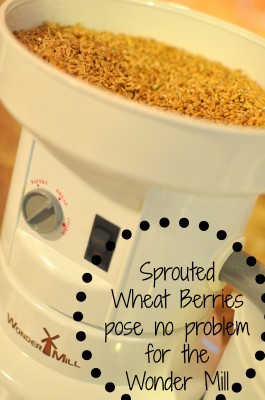 In a separate bowl, combine egg, yogurt  melted coconut oil, and vanilla.  Add egg mixture to dry mixture and combine until just moistened.  Your dough will be slightly lumpy.
Spoon batter into muffin tin.
Bake at 400 degrees for 18-20 minutes.  Allow to cool before little teeth sink their teeth into these fermented creations.
I highly recommend adding a dollop of butter to warm muffins!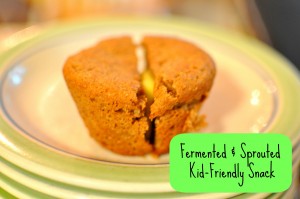 * Please note:  It is very important that you ONLY use a therapeutic grade essential oil, such as Young Living.  These are essential oils that are SAFE to ingest.  I ONLY recommend consuming these essential oils.  To learn more about how I cook with essential oils, you can vising Naturally His.
** To sprout wheat berries, allow 2 cups to take a bath in a mason jar overnight.  Drain and rinse in the morning.  Thereafter, rinse twice a day until wheat berries have a quarter inch sprout.  Place in dehydrator and make sure they are fully dry before grinding them in your Wonder Mill.